JEE Advanced 2020 last minute preparation Tips
JEE Advanced 2020 last minute preparation Tips - For JEE candidates, the real litmus test started after the conclusion of JEE Mains 2020 exam. It is because JEE Main had more questions based on concepts that tested the candidates' understanding of the fundamentals and ability to come up with resourceful answers. However, the difficulty level of JEE Advanced is quite high. Many don't call the exam an elimination test for nothing as it exploits every weakness the candidate has. Faced with an adversary like this, one can't afford to put a foot wrong or make the mistake of taking things for granted. A mantra that is adopted by many candidates to qualify the exam is to start their JEE Advanced preparation early and slog hard. It surely is a recipe for success, but the outcome strongly depends on how the child handles the last few days leading to the exam. Note that exam anxiety peaks at this stage and missteps do happen, sometimes enough to derail a campaign. That is why Careers360 brings you some last minute preparation tips for JEE Advanced 2020 that will help the candidate get over the line. Read the complete article to know JEE Advanced 2020 last minute preparation tips.
Latest: Final JEE Advanced Answer Key has been released. JEE Advanced result 2020 announced. Also, Check JEE Advanced Cut off 2020
Important: JEE Advanced eligibility criteria has been revised, candidates who have passed class 12 irrespective of percentage can take admission.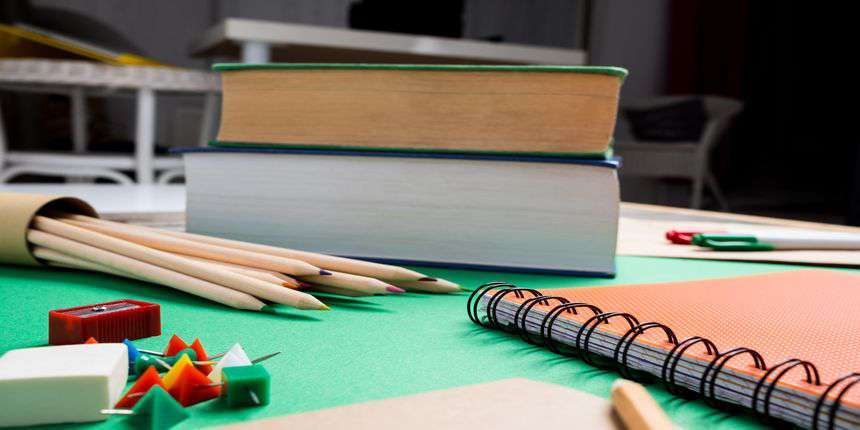 Last minute preparation tips to crack JEE Advanced 2020
Any effort to serve the student can be effective only if we put ourselves in the shoes of the student and understand their psyche and pain points. And it is exactly what we tried to do while preparing our list of last minute preparation tips to crack JEE Advanced 2020. Additionally, we also considered expert opinion on the subject to come with this list for cracking JEE Advanced 2020. Read on!
Don't study any new topics – As it is the time to get ready for execution of what you have learned. If you start a new topic at this stage, it will take up a few hours or even a day, which you simply can't afford. So, put a full stop to any new topics that you haven't touched before. Instead, try to maximize what you have already studied.

Save time by sticking to notes – If you have made notes of the important points, read them. It will save you the trouble of having to go through large blocks of irrelevant text unless you really need to.

Revise, revise, revise – The importance of revision can hardly be over emphasised. It is because the more your revise, the more what you are studying will become second nature. And if it becomes second nature, the solutions would come out your brain without you being putting any effort. For effective revision, make sure that the time lag between successive revision is not too much; this way things will stay fresh in your mind and revision will be a breeze.

Solve sample and previous years' papers – If you have been following the news lately, you must be up to date with the controversy that erupted over some questions created by a coaching institute being repeated in JEE Main. If you solve enough JEE Advanced sample and question papers, such easy pickings may present themselves before you. And even if they don't, you will have enough fire-power and confidence to cut down to size anything that is thrown at you.

Get familiar with the online exam – This year for the first time the entrance exam will be conducted in complete online mode. As such, it is not a bad idea to take the JEE Advanced mock test, as it will help you get familiar with the functionalities of the exam. This in turn will help you save a few seconds or minute that you can utilize to solve that extra question. Familiarity with the exam will also help you get over exam jitters.

Take rest in between preparation: Many of us have the habit of slogging for extended hours as exam day looms. This is not advisable as it will extinguish your pool of energy and might also drag your spirit. Instead in these last few days, you must take timely breaks, drink sufficient water and take timely sleep. Sleep deprivation is in fact one of the main reasons why many candidates falter in exams despite having decent preparation. So to avoid any exam day blues, sleep you full quota of hours and wake up rejuvenated.

Finally plan for exam day – A simple thing like reaching the exam centre on time would ensure your nerves are not all over the place. Also, check out what all stuff you will need on exam day – admit card, photo id card, or any other document. Electronic gadgets, written texts, log tables, packaged eatables, etc. are not allowed inside the exam hall. Last year, candidates had to carry with them items like pencils, erasers, and black ball point pen. But since from this year the exam is conducted in online mode, these items are inessential.
Follow the JEE Advanced 2020 last minute preparation tips mentioned above, and you will be able to stay a step ahead of your competitor!
Questions related to JEE Advanced
Showing 13163 out of 13164 Questions