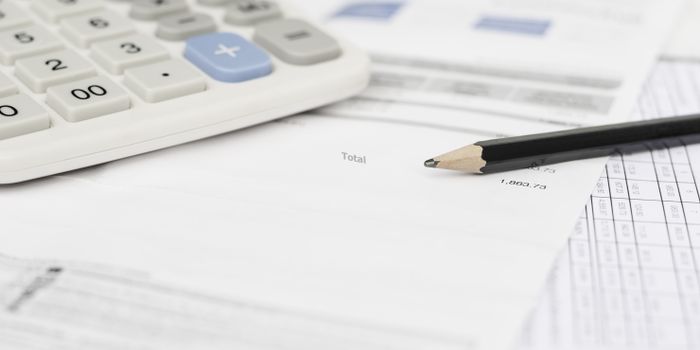 BITSAT Cutoff 2019 - The admission authority of BITS Pilani will release the cutoff of BITSAT 2019 after the results of BITSAT will be released. The admission will be granted to the candidates who will meet the BITSAT 2019 cutoff criteria as will be set by the authority. The cutoff marks usually comprise of the minimum marks required by the candidate in order to be eligible to get admission in any of the campuses of the institute. The admission authority of the institute considers various factors in the mind before preparing the BITSAT 2019 cutoff list such as previous year cutoff trends, the difficulty level of the exam, number of candidates appearing in the examination and more. The cutoff will differ for the programmes offered and the campuses in which the candidates wish to take the admission. The candidates will be invited for the counselling of BITSAT based on the marks secured in the examination. If the candidates are able to get more marks in the examination, there would be more chances of getting the admission in the institute. Candidate can go through this article to know the complete details of cutoff of BITSAT 2019. 
B.Tech Admissions Open 2019
SRM Institute of Science and Technology
BITSAT 2019 will be conducted by BITS Pilani from May 16 to 26. The admission authority has commenced the application form of BITSAT 2019 from January 4, 2019. The BITSAT 2019 result will be released on June 20. The BITSAT 2019 counselling and seat allotment will start tentatively from the last week of May or from the first week of June.
BITSAT Sample Paper
Download Free Sample Paper for BITSAT
Download Now
Factors on which BITSAT 2019 Cutoff depends
Admissions Open Now
UPES- School of Engineering
B.Tech Admissions 2019 Open | 1064+ Recruiters | Scholarships on offer
There are various factors on which the cutoff of BITSAT 2019 depends. The factors are mentioned below on which the factors are solely dependent.
Difficulty level of the examination

Previous year's cutoff trend

Total number of candidates appearing for the examination

Highest score in the entrance examination
BITSAT 2018 Cutoff of Iteration Rounds
| | | | | | | | |
| --- | --- | --- | --- | --- | --- | --- | --- |
| S.No. | Iteration 2018 | Round I | Round II | Round III | Round IV | Round V | Round VI |
| 1 | Cutoff after Iteration | 271 | 264 | 264 | 263 | 253 | 250 |
| 2 | Cutoff for wait list at the end of Iteration | 240 | 240 | 240 | 240 | 240 | 240 |
Previous Years' BITSAT Cut off Trends
The cutoff of BITSAT 2019 has not been released yet and will be updated under this section as soon as the admission authority of the institute will release the cutoff list. Candidates can go through the below-mentioned cutoff of BITSAT 2019 for the previous years to get an idea of the cutoff criteria for the upcoming year.
| | | | | | | |
| --- | --- | --- | --- | --- | --- | --- |
| S.No | Name of the Programmes | 2018 | 2017 | 2016 | 2015 | 2014 |
| 1 | | 280 | 306 | 319 | 315 | 326 |
| 2 | | 274 | 294 | 314 | 312 | 322 |
| 3 | | 338 | 355 | 362 | 362 | 359 |
| 4 | | 313 | 334 | 346 | 345 | 351 |
| 5 | | 270 | 288 | 311 | 308 | 311 |
| 6 | | 378 | 382 | 384 | 378 | 375 |
| 7 | | 319 | 332 | 345 | 340 | 346 |
| | | | | | | |
| --- | --- | --- | --- | --- | --- | --- |
| S.No | Name of the Programmes | 2018 | 2017 | 2016 | 2015 | 2014 |
| 1 | Chemical Engineering | 260 | 276 | 301 | 298 | 295 |
| 2 | Electrical & Electronics Engineering | 308 | 320 | 331 | 327 | 315 |
| 3 | Mechanical Engineering | 283 | 304 | 322 | 319 | 312 |
| 4 | Computer Science and Engineering | 347 | 350 | 358 | 351 | 339 |
| 5 | Electronics & Instrumentation Engineering | 289 | 301 | 312 | 311 | 305 |
| 6 | Electronics & Communication Engineering | 314 | 322 | - | - | - |
| | | | | | | |
| --- | --- | --- | --- | --- | --- | --- |
| S.No | Name of the Programmes | 2018 | 2017 | 2016 | 2015 | 2014 |
| 1 | Chemical Engineering | 257 | 272 | 298 | 296 | 294 |
| 2 | Civil Engineering | 258 | 273 | 303 | 303 | 300 |
| 3 | Electrical & Electronics Engineering | 298 | 310 | 324 | 318 | 311 |
| 4 | Mechanical Engineering | 275 | 297 | 316 | 315 | 308 |
| 5 | Computer Science Engineering | 334 | 339 | 347 | 339 | 329 |
| 6 | | 312 | 320 | 332 | 326 | 317 |
| 7 | Electronics & Instrumentation Engineering | 286 | 298 | 313 | 311 | 307 |
| 8 | Manufacturing Engineering | - | 269 | 298 | 296 | 293 |
Year-wise BITSAT Score Analysis of the Past 8 Years
| | | | | | | | | | |
| --- | --- | --- | --- | --- | --- | --- | --- | --- | --- |
| S.No | BITSAT Score Analysis | 2011 | 2012 | 2013 | 2014 | 2015 | 2016 | 2017 | 2018 |
| 1 | No. of Candidates with score >=400 | 70 | 46 | 162 | 256 | 246 | 304 | 381 | 280 |
| 2 | No. of Candidates with score >=350 | 761 | 706 | 1316 | 1926 | 2097 | 2319 | 2773 | 2044 |
| 3 | No. of Candidates with score >=300 | 3997 | 4119 | 5860 | 7171 | 8184 | 8789 | 9290 | 7488 |
| 4 | No. of Candidates with score >=250 | 13326 | 13984 | 17044 | 19341 | 21821 | 22441 | 23458 | 19746 |
| 5 | No. of Candidates with score >=225 | 20339 | 21805 | 25617 | 28720 | 31882 | 32565 | 33633 | 29079 |
Questions related to BITSAT
Related E-books and Sample Papers