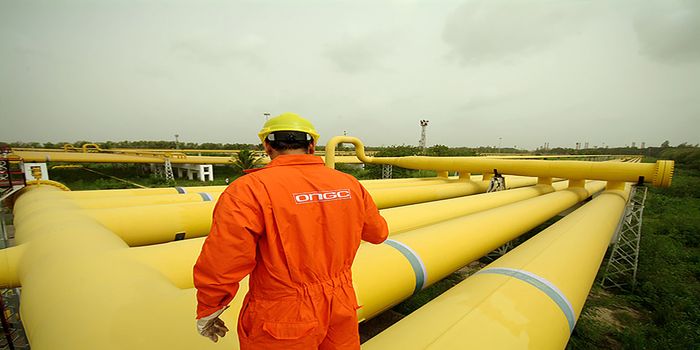 Pritha Roy Choudhury, 12 Sep 2018, #
GATE
PSU Hiring through GATE - Are you looking for a dream job which not only pays you well, but takes care of your family as well? Try your luck in one of the public sector undertakings (PSUs), just as Divyanshu Jha did through the Graduate Aptitude Test in Engineering (GATE). "Basically for any engineer, PSUs offer the best field to work in the technical area, the core area. They provide you the platform to apply what you have learnt in the core subjects. So, get an entry to a PSU through GATE. And that was why I decided to appear for GATE," says Jha, who did B.Tech (Mechanical) from Delhi Technology University in 2016. Jha cracked GATE in 2017 and got appointed as Executive Trainee in GAIL (India) Ltd., an integrated energy PSU in the hydrocarbon sector, in the same year.
PSU is a government-owned entity in which the central government has more than 51 percent of share. PSUs are divided into Maharatna, Navratna and Miniratna categories, based on their turnover and performance. There are at least 257 operating PSUs, out of which eight are Maharatnas (ONGC, IOCL, GAIL, NTPC, BHEL, BEML, Coal India Ltd and SAIL).
GATE Sample Paper
Download Free Sample Paper for GATE
Download Now
PSU jobs through GATE
If you are a final year engineering student, you should prepare for GATE as at least 50 PSUs recruit through the same for entry-level jobs that require an undergraduate degree in engineering. Around 10 lakh candidates appear for GATE every year. More than 2,000 vacancies were filled up through GATE 2017, with BSNL topping the list with 2510 jobs. National Highway Authority of India recruited 25 engineers while NLC and Power Grid Corporation of India took in more than 100 engineers each.
However, if you are not looking for a job and have set your eyes for higher studies, GATE score comes in handy. GATE is mandatory for admission as well as for financial assistance to M.Tech and direct Doctoral programmes in engineering or technology or architecture and also doctoral programmes in relevant branches of science.
Recruitment method
PSUs usually adopt a three-tier process for recruitment. The first requirement, of course, is a good GATE score. Based on the GATE score, candidates are called for Group Discussion (GD). The next round is Group Task (GT)) and finally the Personal Interview (PI). "The Maharatna PSUs recruit through GATE exams. In order to be selected, the candidates need to apply for a post which has been advertised. Their application will be considered only if they have appeared in the GATE and qualified the same," says Deepak Sinha, who retired as senior HR professional from IOCL, India's largest oil refiner.
The final merit list is prepared on the basis of candidate's GATE score and his performance in GD, GT and PI. These rounds may vary from one PSU to another, though the basic methodology remains the same. Some of the PSUs insist on a service bond, which the selected candidates need to sign on the date of joining. For example, IOCL's service bond stipulates that new recruits have to serve the company for at least three years, failing which they will have to pay the penalty of Rs. 3 lakhs.
Scope for skill enhancement
The scope to enhance one's skill is immense in the PSUs. In IOCL, employees are regularly engaged in various in-house training programs to boost their performance. In BHEL, each employee is given 15 days of training on an average every year to upgrade himself. ONGC also provides in-house trainings for its employees. ONGC has set up centres of learning and research in each of its locations. The company also provides world-class learning opportunities to executives at all levels, beginning with induction training for new recruits, refresher trainings to middle and senior level executives in technical, techno-managerial and managerial domains.
Career progression
Career progression in a PSU may not be as fast as in the private sector. However, career progression is assured as all PSUs have well laid-out HR policies in place. For example, it takes three years to move from E-0 (entry level) to E-1 in Mineral Exploration Corporation Ltd., whereas it takes two years to move from E-1 to E-2 level. In most of the PSUs, career growth is based on an individual's performance and contribution to the common goal for a sustained period. Seniority also plays a role in promotions and assured career growth. Incentives are also given from time to time in accordance with one's performance.
Remuneration
Almost all PSUs offer very good salary packages, though the quantum may vary depending on the profitability of the PSU. At IOCL, an entry-level job in 'Grade A' fetches a pay scale of Rs. 23,000 to Rs. 46,500. At ONGC, the pay scale for an engineer at E1 level is Rs. 24,900 to Rs. 50,500. Besides the basic pay, the employees are also eligible for Dearness Allowance at variable rates, housing allowance plus healthcare facilities for immediate family members. "At an entry level, one gets around Rs. 14 lakhs per annum," says Jha, "PSUs have a good remuneration; they have a good work life balance. They also have healthcare facilities for the employees," he added.
Grooming for GATE
The course curriculum at the Indian Institutes of Technology and the National Institutes of Technology has specific components that prepare the students for various competitive exams like GATE.
"The lesson plan is aligned in accordance with the AICTE mandate in such a manner that it will very well prepare a student to appear for any competitive examination like the GATE. The course is aligned such that by attending the classes and appearing in the tests, the students should be able to crack the exam," says Dr. Nalin Behari Dev Choudhury, Dean, Department of Electrical Engineering, National Institute of Technology, Silchar.
As jobs become scarce and competition gets tougher, Shubham Verma, who did a 5-year integrated M.Tech from Gautam Buddha University, sums up what other GATE 2019 aspirants also feel. "I always wanted to get through in one of the PSUs. There is stability, job security and one gets paid well at an initial stage," says Shubham.
Questions related to GATE
Related E-books and Sample Papers