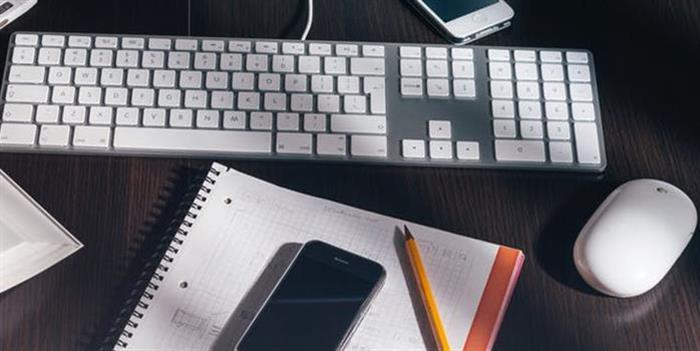 MET Sample Papers 2019 - The sample papers of MET 2019 will help candidates practice better for the entrance exam. Candidates appearing in Manipal's exam for B.Tech programmes can refer to MU OET 2019 sample papers and practice questions till the final day. MET sample papers 2019 will allow candidates to know their shortcomings timely so that they can overcome them. Candidates practicing of MU OET 2019 sample papers will have an edge over those who will not as they will be able to improve their speed, efficiency and time management skills. These skills are crucial when appearing in MET. Basically, the sample papers of MET 2019 are previous year's question papers to let candidates know the frequency of topics from which questions will be asked more, to know the exam pattern and schedule their exam day accordingly.
B.Tech Admissions Open 2019
Manipal Institute of Technology
To fill the MET 2019 application form -  Click Here Or Apply from the given window:
MU OET sample papers 2019 will be updated here as and when available. Till then, candidates can check the exam pattern and syllabus of the exam.
Benefits of practicing MET 2019 sample papers
Highlights mistakes
Improves speed, efficiency and time management skills
Provides knowledge of marking scheme
Help know frequently asked topics and questions
Makes familiar with exam pattern and question paper
Removes exam fear
Boosts confidence 
The officially announced exam pattern of MU OET 2019 contains total number of questions that will be asked in the exam. Candidates can check the table for questions.
Number of questions in each section of MU OET 2019 exam
| | |
| --- | --- |
| Subjects  | Questions  |
| Physics | 50 |
| Chemistry | 50 |
| Mathematics | 50 |
| English & General Aptitude | 30 |
| Total | 200 |
MET 2019 will be conducted in online mode in two attempts. Candidates can attempt in second attempt if not satisfied with the first attempt.
The exam will be held only in English language for 2 hours 30 minutes. Candidates will have 200 multiple choice questions to answer. For every correct answer, candidates will get 4 marks and for every wrong attempt 1 mark will be deducted.
Candidates can check the subject wise syllabus of MU OET 2019 from the table given below.
 Mathematics

Mathematics - 1 

Algebra

Logarithms

Mathematical Induction

Summation of Finite Series

Theory of Equations

Binomial Theorem

Mathematical Logic

Analytical Geometry

Limits and Continuity

Trigonometry

Mathematics - 2

Algebra

Vectors

Matrices & Determinants

Analytical Geometry

Parabola

Ellipse

Hyperbola

Complex Numbers

Differentiation

Applications Of Derivatives

Inverse Trigonometric Functions

General Solutions Of Trigonometric Equations

Integration

Definite Integrals

Differential Equations

Probability

Inequalities

 Physics

Measurement

Kinematics

Force and Motion

Work and Energy

Rotational Motion and Rigid Body

Gravitation

Properties of Matter

Heat and Thermodynamics

Oscillations and Waves

Electrostatics

Current Electricity and Magnetism

Electromagnetic Waves

Optics

Modern Physics

Electronic Devices

Communication Systems

Experimental Skills

 Chemistry

Section - A: Physical Chemistry

Basic concepts in Chemistry

States of matter

Atomic structure

Chemical bonding and molecular structure

Solutions

Equilibrium

Redox reactions and Electrochemistry

Chemical Kinetics

Surface chemistry

Chemical thermodynamics

Section - B: Inorganic Chemistry

Periodic properties

Principles and processes of metal extractions

Hydrogen

S-block elements

P-block elements

d and f block elements

Co-ordination compounds

Environmental chemistry

Section- C: Organic Chemistry

Purification and characterization of organic compounds

Basic principles of organic chemistry

Hydrocarbons

Organic compounds containing halogens

Organic compounds containing oxygen

Organic compounds containing Nitrogen

Polymers

Biomolecules

Chemistry in everyday life

Principles related to practical chemistry
Related E-books and Sample Papers