JEE Advanced Analysis 2019
JEE Advanced Analysis 2019 - Candidates can now check the analysis of JEE Advanced 2019 as per the students who attempted the examination. Information related to the engineering entrance examination, which was conducted on May 27, is available through JEE Advanced 2019 analysis. Through the analysis of JEE Advanced 2019, the candidates can know details about the examination such as difficulty level, subject-wise distribution of questions, topics involved and more. Coaching centres have also released JEE Advanced analysis 2019 as per their institute experts. Careers360 presents live student reactions regarding the analysis of JEE Advanced 2019 from the examination centres. Candidates can check how JEE Advanced examination was conducted for reference through the analysis. Read the full article to know more about JEE Advanced Analysis 2019.
Latest: JEE Advanced 2019 has concluded. Candidates can check JEE Advanced 2019 answer key released by coaching institutes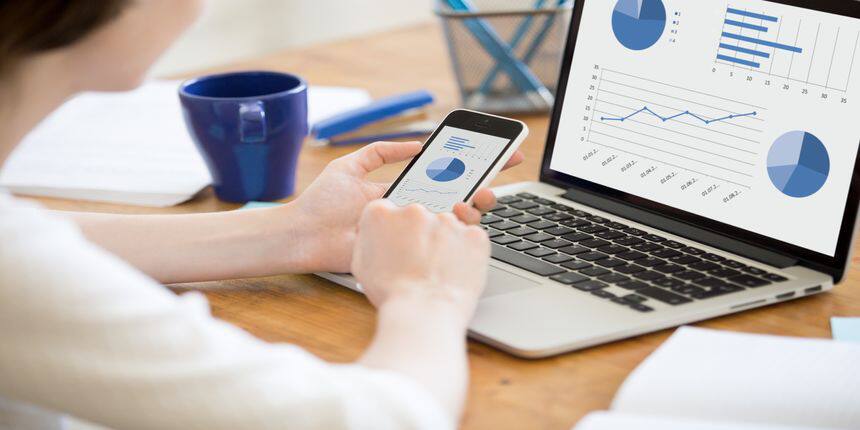 JEE Advanced 2019 Examination Schedule
| | | |
| --- | --- | --- |
| S.No | JEE Advanced 2019 Paper | Examination Timing |
| 1 | Paper 1 | 9 AM to 12 Noon |
| 2 | Paper 2 | 2 PM to 5 PM |
JEE Advanced 2019 Paper 1 Analysis
According to the students who attempted JEE Advanced 2019 Paper 1, the examination was quite difficult.
The difficulty level of Mathematics ranged from moderate to tough
Mathematics questions were calculative and tricky in nature.
Chemistry was relatively easier.
Physics was moderate.
In Physics, most of the questions were from 12th standard syllabus.
Most of the questions were tricky in nature.
Compared the previous year, candidates found the paper difficult
JEE Advanced 2019 Paper 2 Analysis
The analysis of JEE Advanced 2019 Paper 2 is as follows:
Mathematics was the toughest part of the paper.
Questions from Matrices and Differential Equations were asked in the Mathematics section.
Physics was moderate in nature.
Chemistry was the easiest. There were less questions from Physical Chemistry. Organic and Inorganic Chemistry had balanced questions.
JEE Advanced 2019 Analysis by Sri Chaitanya
In Paper 1, Physics and Mathematics were relatively lengthy due to second and third sections. Chemistry was relatively easier and had several direct and standard options. According to Sri Chaitanya experts, many students felt Paper 1 was more difficult than Paper 2. In Paper 2, some questions in Physics were a bit tough and lengthy and tested conceptual clarity. Chemistry questions were framed for testing concepts. Most of the questions were multi conceptual.
JEE Advanced 2019 Expected Cutoff Marks out of 372 by Sri Chaitanya
Rank List
Qualifying Marks Aggregate
General
>=95
General EWS
>=90
OBC-NCL
>=85
OBC-NCL EWS
>=80
SC
>=50
ST
>=50
Cutoff Mark for All India Below 10 is >=320 out of 372
For more detailed analysis of JEE Advanced 2019 by Sri Chaitanya - Click Here
JEE Advanced 2019 Analysis by T.I.M.E
Paper 1 of JEE Advanced 2019 was presumed to be tougher than Paper 2. Many of the candidates were unhappy about Physics section in Paper 1 and tried to focus on it in Paper 2. However, this resulted in the candidates not being able to give enough importance to Mathematics. Most of the candidates felt that Mathematics was lengthier to solve in Paper 2. Chemistry had some tricky questions which challenged the depth of knowledge and logically concluding ability. Overall, the pattern of JEE Advanced 2019 was very similar to that of the previous year; multiple correct answer questions had partial marking also similar to last year.
JEE Advanced 2019 Analysis by FIITJEE
According to the Mr Partha Halder (Centre Head, FIIT JEE Punjabi Bagh), the Mathematics section was tough and lengthy. Physics section was also tough and lengthy however it was more calculation based. Chemistry section was easier as expected. The analysis applies for both Paper 1 and Paper 2.
JEE Advanced 2019 Analysis by Allen Kota
JEE Advanced 2019 paper was similar to the previous year but there was a difference in how the questions were structured. Physics section was quite difficult and also lengthy. The questions were confusing. Meanwhile, Chemistry section was found to be very easy and a lot of questions were based on Coordination Chemistry. Mathematics was the toughest section and was also lengthy and calculation based in nature. Some of the questions of Mathematics section were of advanced level.
Previous Year's JEE Advanced Analysis
JEE Advanced 2018 Paper 1 Analysis
The paper was reported to be of moderate difficulty. Out of the three subjects, Mathematics was reportedly the easiest followed by Chemistry. Physics was the most difficult subject as compared to the other two.
JEE Advanced 2018 Paper 2 Analysis
Compared to Paper 1, the candidates found Paper 2 tougher. Equal weightage was given on both 11th and 12th standard syllabus. Candidates also exclaimed that the paper was tougher than the 2017 examination.
JEE Advanced 2019 Analysis by Coaching Centres
| | |
| --- | --- |
| Exam Analysis | Link |
| JEE Advanced 2019 Analysis & Cutoff by Vidyalankar | |
| JEE Advanced 2019 Analysis and Cutoff by Aakash Institute | |
| JEE Advanced 2019 Analysis and Cutoff by Career Launcher | |
| JEE Advanced 2019 Analysis and Cutoff by FIITJEE | |
| JEE Advanced 2019 Analysis & Cutoff by Resonance | |
| JEE Advanced 2019 Analysis and Cutoff by Rao IIT | Click Here |
| JEE Advanced 2019 Analysis and Cutoff by Motion IIT JEE | Click Here |
| JEE Advanced 2019 Analysis and Cutoff by Sri Chaitanya | Click Here |
| JEE Advanced 2019 Analysis and Cutoff by Career Point | Click Here |
JEE Advanced 2019 Minimum Percentage of Marks Prescribed for Inclusion in the Rank List
| | | |
| --- | --- | --- |
| Category | Minimum Percentage of Marks in Each Subject | Minimum Percentage of Aggregate Marks |
| Common rank list (CRL) | 10.0 | 35.0 |
| GEN-EWS rank list | 9.0 | 31.5 |
| OBC-NCL rank list | 9.0 | 31.5 |
| SC rank list | 5.0 | 17.5 |
| ST | 5.0 | 17.5 |
| Common-PwD rank list (CRL) | 5.0 | 17.5 |
| OBC-NCL-PwD rank list | 5.0 | 17.5 |
| SC-PwD rank list | 5.0 | 17.5 |
| ST-PwD rank list | 5.0 | 17.5 |
| Preparatory course rank lists | 2.5 | 8.75 |
Questions related to JEE Advanced
Showing 11404 out of 11405 Questions