How to Prepare for VITEEE 2019
How to Prepare for VITEEE 2019 - "The future belongs to those who prepare for it today", as rightly said and believed, those who will know how to prepare for VITEEE 2019 now will know how to appear in the exam confidently on the dates prescribed. To get into VIT University, one will have to clear it's entrance exam – VITEEE and for that one needs 'Preparation' because fluke in it will certainly not work. Also, fortune favours the brave, so carry all your courage on your back and Careers360 is here to back you up with its tips, tricks and suggestions on how to prepare for VITEEE 2019. These suggestions will help you come out of the entrance exam with flying colors. Follow how to prepare for VITEEE 2019 and give your hard work, dedication and determination a chance and see what follows!
Latest: VITEEE 2019 counselling to commence from May 9
Latest: VITEEE 2019 result announced in online mode.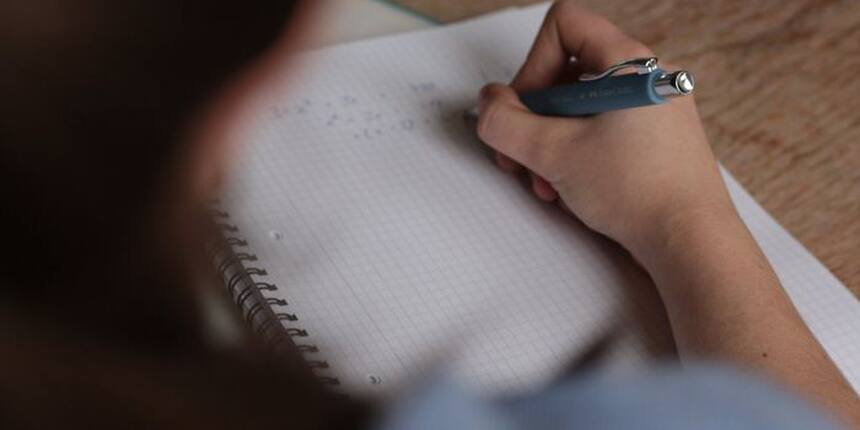 How to prepare for VITEEE 2019?
VITEEE 2019 Preparation Tips
"If you fail to plan, you plan to fail"
Planning is the master key to everything you do in life – big or small. It is a blue print of how things will proceed, so to keep things going according to your will – You need a plan. Here also, you need a plan on how to prepare for VITEE E 2019?
Plan your preparation for VITEEE 2019 – time wise, subject wise, unit wise, topic wise – any what way, you are convenient with.
Trying and sticking to the plan is important to not get lost on your way.
What to study?
Officially prescribed VITEEE 2019 syllabus!
Don't bother yourself by wasting your time, energy and efforts. Just go to the official website of VITEEE and check the syllabus for the entrance exam.
Download it, take it's print out and keep it on your study table to be aware of what actually you are studying.
How to study?
With the help of pattern – The authorities also release the exam pattern of VITEEE 2018 officially.
Refer to that; check which topics have more frequently in terms of it's questions and which topics have maximum weightage.
Go with it and start those topics first.
Where to study from?
Books, internet, notes, coaching, self-study – anything would do.
Make sure that from wherever you are studying the information given in it is credible. Honestly, for that, your school books can be relied upon and for reference purpose there are 'n' number of books available in the market.
Some of them are:
Best Books to Prepare for VITEEE 2019
S.No

Subjects

Books

1

Physics

Arihant Series by DC Pandey

1. Books on Mechanics – Part 12. Waves and Thermodynamics3. Electricity and Magnetism4. Optics and Modern Physics

Concepts of Physics by HC Verma

MCQ Question Bank by D Mukherjee

2

Chemistry

Inorganic Chemistry (NCERT)

Organic Chemistry (Khan Academy)

3

Mathematics

Arihant Series by Dr. SK Goyal

Arihant Past Year AIEEE papers

VITEEE Solved Papers and Mock Tests from Arihant

Objective Mathematics Part 1 and Part 2 (NCERT difficulty) by RD Sharma
When to study?
In school, after school or before school – depends on what time suits you.
If you are a night owl, study late night. If an early bird, study before going to school.
At whatever time you study, make sure you utilise every single minute of it. Remember, "Time once gone, never comes back."
Practice Plenty
If you do no practice or revise the stuff, you have studied, there are high chances, you will not remember it for long.
Try going back to already studied topics and units and revise them.
For revision, you can:
Take up mock up tests

Practice sample papers of VITEEE

Make self-notes
Don't get worked up
Stress is good for nothing!
DON'T pressurise yourself for the sake of an exam, also don't take it "too casually".
You need to understand, it is an important exam for which, if you study well, you will easily get through it and that can change your future for better.
Hope, this how to prepare for VITEEE 2019 helps all the candidates to clear the exam without any hiccups!
Questions related to VITEEE
Showing 4746 out of 4746 Questions
VIT Engineering Entrance Exam (VITEEE)