GATE Cutoff for ME 2021 (Released) - Check Previous Year Cut off
GATE ME Cutoff 2021 - Indian Institute of Technology (IIT), Bombay has released GATE 2021 ME cutoff along with the announcement of result. Candidates can now check the GATE 2021 cutoff for ME from this page. The minimum marks required to qualify GATE 2021 and eligible for admission is the GATE 2021 cutoff for Mechanical Engineering. GATE 2021 cutoff for ME is also the score required for admission in various participating institutes. The exam authorities have considered some factors related to the entrance test such as the number of applicants, previous years' cutoff trends and much more. Candidates should note that the GATE cutoff will differ as per the category of the candidate and the course selected. Every candidate needs to qualify in the GATE exam for admission. Candidates can refer to the previous years' cutoff given here to see the trends and for reference purposes. Read this article to get more details regarding the GATE Cutoff for ME.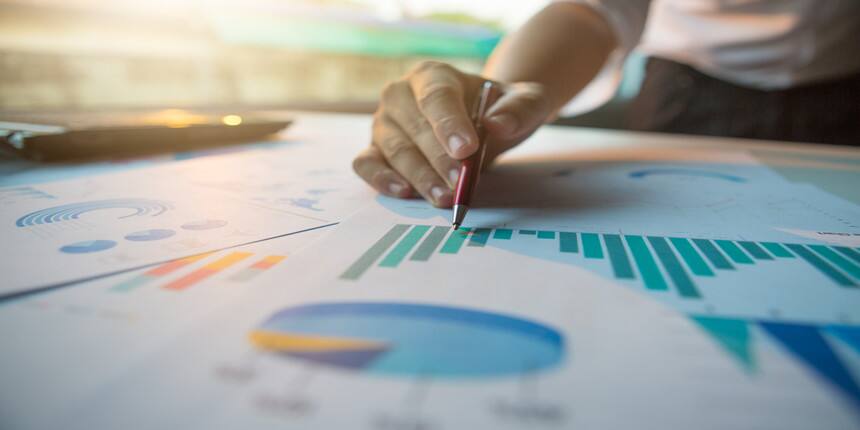 Parameters that influence GATE ME Cutoff 2021
While preparing the GATE cutoff for Mechanical Engineering, the authorities will consider the following factors.
The difficulty level of the examination

No. of candidates appeared in the exam

No. of availability of seats

previous years' cutoff trends etc.
GATE 2021 Cutoff for ME (Mechanical Engineering)
The cutoff of GATE 2021 for ME will be released by IIT Bombay along with the release of results. GATE ME cutoff 2021 will be provided here as soon as its gets released. The details include the GATE 2021 qualifying marks for Mechanical Engineering and institute-wise cutoff marks.
GATE ME Cutoff 2021
Candidates can check the complete details of previous years' GATE cutoff for ME from the tables given below to get a clear idea about the cutoff.
GATE 2021 Qualifying Cutoff Marks for ME
GATE Paper 2021

GATE Qualifying Marks

General

OBC-NCL/ EWS

SC/ST/PwD

Mechanical Engineering

33

29.7

22
GATE Qualifying Cutoff Marks for ME
| | | | | | | | | | |
| --- | --- | --- | --- | --- | --- | --- | --- | --- | --- |
| S.No | Category | 2020 | 2019 | 2018 | 2017 | 2016 | 2015 | 2014 | 2013 |
| 1 | General | 34 | 34.1 | 34.7 | 32.87 | 29.6 | 32.73 | 28.86 | 25 |
| 2 | OBC | 30.6 | 30.7 | 31.2 | 29 | 26.6 | 29.46 | 25.97 | 22.25 |
| 3 | SC/ST/PH | 22.6 | 22.7 | 23.1 | 21 | 19.7 | 21.82 | 19.24 | 16.67 |
GATE 2017 Cutoff for Top IITs - Mechanical Engineering (ME)
GATE 2017 Cutoff for ME in IIT Bombay
Stream

General

OBC-NC

SC/ST/PwD

Manufacturing Engineering (ME 3)

600

540

400

Design Engineering (ME 2)




Thermal & Fluids Engineering (ME 1)
GATE 2017 Cutoff for ME in IIT BHU
| | | | | |
| --- | --- | --- | --- | --- |
| Subject | General | OBC | SC | ST |
| Mechanical Engineering | 747 | 736 | 559 | 433 |
GATE 2017 Cutoff for ME in IIT Delhi
| | | | | | |
| --- | --- | --- | --- | --- | --- |
| Subject | General | OBC | SC | ST | PH |
| Industrial Engineering | 725 | 650 | 500 | 300 | 300 |
| Mechanical Design | 725 | 650 | 500 | 300 | 300 |
| Production Engineering | 725 | 650 | 500 | 300 | 300 |
| Transportation Engineering | 643 | 600 | 567 | 567 | 350 |
| Thermal Engineering | 725 | 650 | 500 | 300 | 300 |
| Instrument Technology | 600 | 550 | 400 | 400 | 400 |
GATE 2017 Cutoff for ME in IIT Madras
| | | | | | | |
| --- | --- | --- | --- | --- | --- | --- |
| Subject | General | OBC | SC | ST | General PwD | OBC PwD |
| Thermal Engineering (ME 1Y) | 777 | 739 | 569 | 419 | 476 | 401 |
| Design (ME 2Y) | 835 | 803 | 558 | 458 | 402 | 317 |
| Manufacturing Engineering (ME 3Y) | 772 | 747 | 576 | 437 | - | - |
GATE 2016 Cutoff for Top IITs - ME
GATE Cutoff 2016 for IIT Bombay Mechanical Engineering (ME)
Specialization

GEN

OBC-NC

SC/ST

(Manufacturing Engineering) ME 3

600

540

400

(Design Engineering) ME 2

(Thermal & Fluids Engineering) ME 1
GATE 2016 Cutoff for IIT Delhi Mechanical Engineering (ME)
M.Tech Course

GATE Paper

Gen

OBC

SC

ST

PwD

Mechanical Design (MEM)

ME or PI

725

650

500

300

300

ME

730

752

539

500

350

650

600

500

450

450
GATE 2016 cutoff for IIT Madras Mechanical Engineering (ME)
M.Tech Course

Codes

Eligible Discipline Codes

Gen

OBC

SC

ST

Thermal Engineering

ME1Y

ME

769

760

593

449

AE, CH, AU, EN, MR, ZE, PE, ZS

791

-

-

-

Manufacturing Engineering

ME3Y

ME

759

741

564

570

AE, CS, AU, EC, EE, IN, IE, MF, ML, NA, PR, Pl, ZE

-

-

667

-

Design (Mechanical Engineering)

ME2Y

ME

779

776

615

535

AE, ZE, AU, ZS

-

-

-

-
GATE 2016 Cutoff for IIT Kanpur Mechanical Engineering (ME)
Department

Specialization

GN

OBC

SC

ST

PH

Score

Score

Score

Score

Score

Mechanical Engineering

Fluid Mechanics & Thermal sciences (FTS)

810

745

596

479




Manufacturing Science (MFS)

808

738

561

471

-

Solid Mechanics & Design (SMD)

822

769

562

463

-
GATE 2016 Cutoff for IIT Kharagpur Mechanical Engineering (ME)
Course

Minor

Major

GEN

OBC

SC

ST

PWD

GEN

OBC

SC

ST

ME 1

827

788

622

-

458

823

795

649

486

ME 2

-

-

-

-

693

830

798

658

520

ME 3

678

600

444

-

500

840

806

650

510
GATE 2016 Cutoff for IISc Bangalore Mechanical Engineering (ME)
Gate Score (Highest - Lowest)

Gen

OBC

SC

ST

PH

KM

High

Low

High

Low

High

Low

High

Low

High

Low

High

Low

1000

891

914

814

891

654

570

486

588

588

788

545
GATE 2016 Cutoff for IIT BHU Mechanical Engineering (ME)
| | | | | |
| --- | --- | --- | --- | --- |
| Stream | General | OBC | SC | ST |
| Industrial Management | 667 | 664 | - | - |
| Thermal and Fluid | 750 | 702 | 545 | 418 |
| Machine Design | 741 | 711 | 555 | 432 |
| Production | 731 | 694 | 543 | 346 |
GATE 2016 Cutoff for IIT Gandhinagar Mechanical Engineering (ME)
| | | | |
| --- | --- | --- | --- |
| Discipline | General | OBC | SC/ST/PwD |
| Biological Engineering | 550 | 495 | 363 |
| Mechanical Engineering | 600 | 540 | 400 |
| Earth System Science | 500 | 450 | 330 |
GATE 2016 Cutoff for IIT Jodhpur Mechanical Engineering (ME)
| | | | | |
| --- | --- | --- | --- | --- |
| Discipline | General | OBC | SC | ST |
| Mechanical Engineering (GATE Score) inclusive of 2015 and 2016 | 53.03 | 47.73 | 35 | 35 |
GATE 2016 Cutoff for IIT Roorkee Mechanical Engineering (ME)
| | | | | | |
| --- | --- | --- | --- | --- | --- |
| Department | GEN | OBC | SC | ST | PD |
| Mechanical & Industrial | 65.13 | 58.86 | 43.83 | 43.83 | 44.71 |
GATE 2016 Cutoff for IIT Mandi Mechanical Engineering (ME)
| | | | | | |
| --- | --- | --- | --- | --- | --- |
| Branch/Specialization | General | OBC | SC | ST | PH |
| M.Tech. (Energy) & (Mechanical) | 58% | 57% | 49% | - | - |
GATE 2016 Cutoff for IIT Patna Mechanical Engineering (ME)
Specialisation

Category

GATE Marks

GATE Score

GATE Rank

Mechanical Engineering

General

59.06

656

3590

OBC NLC

61.34

873

3019

SC

42.51

481

12942
GATE 2016 Cutoff for IIT Bhubaneswar Mechanical Engineering (ME)
Discipline (Branch/ Specialization) wise

GATE cut-off score for short-listing

GEN

OBC

SC/ST/Pwd

Thermal Sciences and Engineering

600

540

402

Mechanical System Design

600

540

402
GATE 2015 Cutoff for Mechanical Engineering (ME) for IIT Bombay
Specialization

Qualifying Discipline*

GATE Discipline*

Cut Off (GN)

Cut Off (OBC-NC) (.9 of GN)

Cut Off (SC/ST) (.6666 of GN)

Specialization ME3

(Manufacturing Engineering)

PI, MC, ME, IE

All eligible GATE discipline

600

540

400

Specialization ME1

(Thermal & Fluids Engineering)

CH, AU, AE, ME

All eligible GATE discipline

600

540

400

Specialization ME2

(Design Engineering)

AU, AE, PI, MC, ME

600

540

400
GATE 2015 Cutoff for Mechanical Engineering (ME) for IIT Kanpur:
| | | |
| --- | --- | --- |
| S.No | Category | GATE Score Cutoff |
| 1 | GN | 639 |
| 2 | OBC | 574 |
| 3 | SC/ST | 416 |
GATE 2015 Cutoff for Mechanical Engineering (ME) for IIT Delhi:
| | | | |
| --- | --- | --- | --- |
| Category | GATE Cutoff ME or P&I | B.Tech % | B.Tech CGPA |
| Gen | 750 | 85 | 9 |
| OBC | 700 | 75 | 8 |
| SC | 600 | 70 | 7.5 |
| ST | 550 | 65 | 7 |
| PH | 550 | 65 | 7 |
GATE 2015 Cutoff for Mechanical Engineering (ME) for IIT Kharagpur:
| | | | |
| --- | --- | --- | --- |
| Category | GATE Cutoff ME 1 | GATE Cutoff ME 2 | GATE Cutoff ME 3 |
| Gen | 823 | 830 | 840 |
| OBC | 795 | 798 | 806 |
| SC | 649 | 658 | 650 |
| ST | 486 | 520 | 510 |
| PH | 458 | 693 | 500 |
GATE 2015 Cutoff for Mechanical Engineering (ME) for IIT Madras:
| | | | |
| --- | --- | --- | --- |
| Category | GATE Cutoff ME1 | GATE Cutoff ME2 | GATE Cutoff ME3 |
| Gen | 450 | 400 | 720 |
| OBC | 405 | 350 | 648 |
| SC | 300 | 266 | 480 |
| ST | 300 | 266 | 480 |
| PH | 300 | 266 | 480 |
GATE 2015 Cutoff for Mechanical Engineering (ME) for IIT BHU:
| | | | | | |
| --- | --- | --- | --- | --- | --- |
| Discipline | Gen | OBC | SC | ST | PwD |
| Mechanical Engineering | 756 | 722 | 562 | 426 | 374 |
GATE 2015 Cutoff for Mechanical Engineering (ME) for IIT Roorkee:
| | | | | | |
| --- | --- | --- | --- | --- | --- |
| Discipline | General | OBC | SC | ST | PwD |
| Mechanical & Industrial | 70.88 | 63.84 | 47.63 | 47.78 | 47.78 |
GATE 2015 Cutoff for Mechanical Engineering (ME) for IIT Hyderabad:
| | | | |
| --- | --- | --- | --- |
| Categories | Mechanics and Design Engineering | Fluids and Energy Systems Engineering | Integrated Design and Manufacturing Engineering |
| Gen | 809 | 788 | 795 |
| OBC | 784 | 761 | 758 |
| SC | 645 | 628 | 611 |
| ST | 527 | 482 | NA |
Questions related to GATE
Showing 15755 out of 15755 Questions