GATE 2021 Cutoff for ECE - IIT Bombay has released the cutoff of GATE ECE 2021. The cutoff for Electronics and Communication Engineering (ECE) depicts the minimum scores needed to avail admissions to M.Tech at the IITs, NITs, IIITs, other centrally funded institutes, and private institutes across the country. The Graduate Aptitude Test in Engineering 2021 Cutoff deals with the basic score required by a student to be considered for admission to the M.Tech courses and differs from institute to institute as well as discipline. There are various factors that determine the GATE 2021 cutoff for ECE like difficulty level of GATE, a total number of applications and previous years trends of cutoffs, etc. GATE cutoff for ECE varies from branch to branch and institute to institute. Individual departments at the institutes will determine GATE 2021 Cutoff for ECE.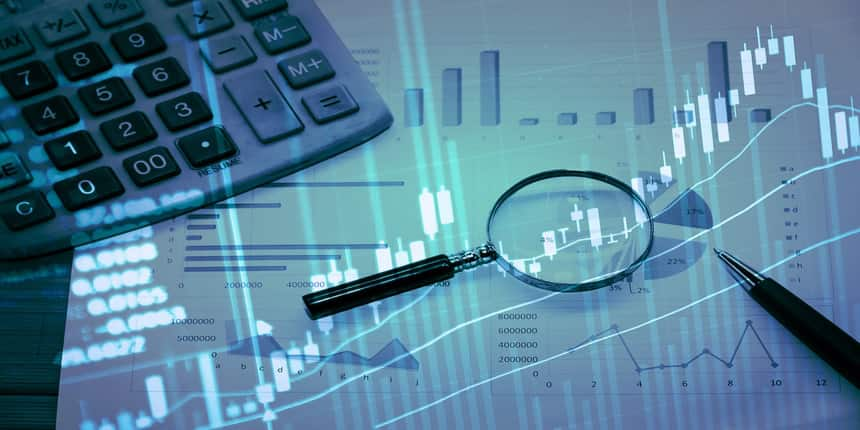 GATE 2021 Cutoff for ECE
The GATE cutoff for ECE will be updated here on this page as soon as it is released by the authorities. Here, we will compile the GATE 2021 ECE cutoff for all major NITs, IITs, and IIITs.
| | | | |
| --- | --- | --- | --- |
| Subject name | General | OBC-NCL/EWS | SC/ST/Pwd |
| Electronics and Communication | 25 | 22.5 | 16.6 |
Determiners of GATE 2021 cutoff for ECE
The cutoff of GATE 2021 will be determined by using the factors given below.
Total no. of applied candidates

The difficulty level of question paper

Discipline-wise/department-wise total number of M.Tech seats

Previous years cutoffs used by each department to shortlist candidates for a personal interview or written test
Previous Year's GATE Cutoff for ECE
Candidates can get the previous year's qualifying GATE cutoff for ECE here. By using the previous year cutoff, candidates who are appearing in the GATE 2021 exam will be able to get an idea about how to qualify for the examination.
GATE Qualifying Cutoff for ECE (2013-2019)
| | | | |
| --- | --- | --- | --- |
| Year | General | OBC-NCL | SC/ST/PH |
| 2019 | 26.7 | 24 | 17.8 |
| 2018 | 25 | 22.5 | 16.6 |
| 2017 | 25 | 22.5 | 16.6 |
| 2016 | 25 | 22.5 | 16.6 |
| 2015 | 25 | 22.5 | 16.67 |
| 2014 | 25.56 | 23.01 | 17.04 |
| 2013 | 25 | 22.25 | 16.67 |
IIT BHU GATE Cutoff for ECE (2017)
| | | | | |
| --- | --- | --- | --- | --- |
| Discipline | GATE Score (Gen) | GATE Score (OBC) | GATE Score (SC) | GATE Score (ST) |
| Electronics & Communication (EC) | 618 | 566 | All Applicants | * |
GATE Cutoff for ECE (2016) - IITs
Institute

M.Tech Programme

GEN

OBC

SC

ST

PwD

Communication Engineering EE1

510

459

340

340

-

Control & Computing EE2

-

Power Electronics & Power Systems

-

Microelectronics EE4

-

Electronics EE5

-

Dynamics and Control (AE2)

600

540

400




-

Material Science (MM1)

400

360

267




-

Systems & Control Engineering (SC)

600

540

400







Communications Engg.

770

720

540

440

440

Computer Technology

745

672

500

425

400

Applied Optics

750

675

500

500

500

Optoelectronics & Optical Communication

680

610

500

350

450

Solid State Materials

750

675

500

500

500

Control and Instrumentation

846

-

-

442




808

729

532

404

-

Communication and Signal Processing

792

737

542

477

-

Power Systems and Power Electronics

832

802

560

483

-

Microelectronics and VLSI Design

842

796

789

604

-

Microelectronics and Photonics

775

734

569

463

-

Micro Electronics and VLSI Design

867

820

659

628

773

RF and Microwave Engineering

652

487

355

652




Telecommunication Systems Engineering

702

503

416

702

604

Visual Information and Embedded Systems Engineering

682

491




682

546

Communication & Networks

1000 - 863

894-761

722 -638

628 - 550

604

Signal Processing

1000 -846

869-761

745-672

654 - 522

-

916 - 811

779-741

652-652

-

-

Communications and Signal Processing (TA)

723

671

513

389

-

Micro Electronics and VLSI(TA)

730

564

529

421

-

Micro Electronics and VLSKRA)




428







-




550

495

368

-

Microwave Engineering

Non

614

429

402

-

Microelectronics

698

687

510

434

-

Communication & System Engineering

671

624

461

-

-

Digital Techniques & Instrumentation

666

654

461

411

-

Theoretical Computer Science

563

-

-

342

-

VLSI

728

638

515

338

-

Signal Processing

672

582

438

295

-

Communication Engineering

662

559

461

522

-

Power and Control

726

629

489

1

-

RF and Photonics

617

565

-

292

-

VLSI

59%

48%

36%

35%

-

Electronics & Comm. Engg.

28.99

26.21

19.59

23.1

20.46

Communication System Engineering

51.88

40 84

73.46

28.32

-
Check institute-wise GATE 2013 Cutoff by clicking here
Questions related to GATE
Showing 15712 out of 15712 Questions