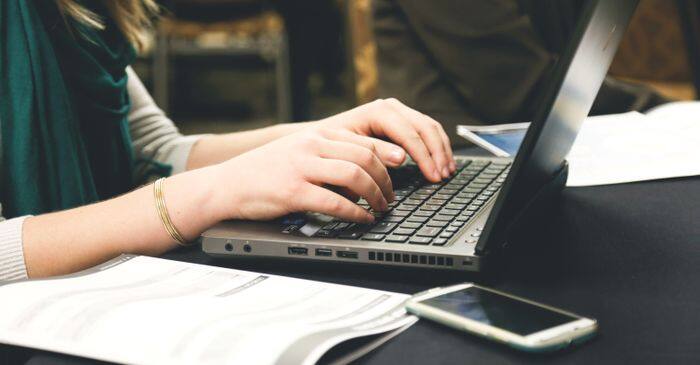 AP EAMCET Seat Allotment 2018 - The seat allotment of AP EAMCET 2018 for Round 3 has been announced. Allotted candidates are required to download their AP EAMCET 2018 seat allotment letter. To download seat allotment letter of AP EAMCET 2018, candidates will have to log-in by using their credentials. After downloading the letter, candidates will have to report to the college allotted to them for document verification. What candidates need to know that they will have to pay the processing fees online before attending the certificate verification process. The admission authority, APSCHE had released the AP EAMCET 2018 seat allotment for round 1 on June 5 in online mode. AP EAMCET admission authority will also release the summary of seat allotment which will include the number of seats allotted, reported and vacant with the name and place of the institution. With the help of this data, candidates who will be participating in the next round can make their choice easily and fill them. To know more about the AP EAMCET seat allotment 2018, candidates are suggested to read the full article.

Latest: To check the college wise allotment details - Click Here
To download the allotment order - Click Here
Date to Remember for AP EAMCET 2018 Seat Allotment and Counselling
AP EAMCET 2018 Counselling Schedule (Round III)
Schedule for Verification of Certificates (Whose Data is Incomplete) at Help Line Centres

Option Entry

Ranks Called

Ranks Called

Date

Category (OC/BC/SC/ST)

From

To

Date

From

To

July 28, 2018

All

1

Last

July 28, 2018

1

Last

July 29, 2018

All

1

Last

July 29, 2018

1

Last

These candidates have to attend certificate verification at nearest HLC and after verification, they have to proceed for option entry.

Allotment will be released on July 31, 2018
AP EAMCET 2018 Counselling Schedule (Round II)
Schedule for Verification of Certificates (Whose Data is Incomplete) at Help Line Centres

Option Entry

Ranks Called

Ranks Called

Date

Category (OC/BC/SC/ST)

From

To

Date

From

To

July 1, 2018

All

1

60,000

July 3, 2018

60000

Last

July 2, 2018

All

60,001

Last

July 4 to 5, 2018

1

Last

These candidates have to attend certificate verification at nearest HLC and after verification, they have to proceed for option entry.

Allotment will be released on July 7, 2018 (6 PM)
AP EAMCET 2018 Counselling Schedule (Round I)
Counselling Schedule

Option Entry

Date

From

To

Date

From

To

May 28

1

40000

May 30 & 31

1

60000

May 29

40001

80000

May 30

80001

Last

June 1 & 2

60001

Last

June 3

Change of options

June 5

Publication of provisional seat allotment list for Round I
How AP EAMCET 2018 Seat Allotment takes place?
The seat allotment of AP EAMCET 2018 has been announced for Round III. For this, candidates will need to login by using their credentials and check their seat allotment. The admission authority of AP EAMCET 2018 allots the seats to the qualified candidates on the basis of their merit, category, gender, local area, reservation category along with the availability of seats. Candidates need to note that, no individual notifications will be sent to the candidates. The result for Round I and II seat allotment was announced on July 5 and July 7, 2018.
AP EAMCET Seat Allotment 2018 Fee Payment
Candidates who are allotted seats will have to pay specified admission fee through the challan. To pay the fee, candidates need to download challan and have to pay the tuition fees at any Andhra Bank or Indian Bank. After the payment of the fee, the candidate will have to download the seat allotment letter and report to the allotted institute with the fee receipt to confirm their admission. Candidates who will not be able to allotted seats will be able to participate in the second round of counselling along with freshly registered applicants.
Steps to Download AP EAMCET 2018 Seat Allotment Letter
Follow the mentioned below steps to download seat allotment letter of AP EAMCET 2018: 
Click on the link given above. Go to Candidate Login tab

Log-in by entering the log-in ID, hall ticket number of AP EAMCET, Date of birth and password.

Download and print the seat allotment letter by clicking on the link that will be displayed on the screen.
How to get information through SMS
Type APEAMCET (Counseling keyword)

Then type NUMERIC CODE (Code specified for query) XXXXXXXX (Hall Ticket Number)

Send SMS to +91 8790499899.
Note:
NUMERIC CODE = 01 (for Login ID)
XXXXXXXX = Your APEAMCET Hall Ticket Number
Example : APEAMCET 01 43632401
If a candidate want to check the college wise and branch wise AP EAMCET 2018 seat allotment, click on the 'College wise allotment details' tab. 
What after downloading AP EAMCET Seat Allotment 2018 letter?
After downloading seat allotment letter, candidates will have to report to the institution to confirm his/her allotment. There, the candidate will have to complete to the remaining admission formalities and pay the balance fee at the allotted institute. 
Salient features of AP EAMCET 2018 Seat Allotment 
If a candidate is satisfied with the allotted college/ institution and is not interested to participate in subsequent round of counselling, then he or she will have to report to the allotted institute and submit a copy of joining report, allotment order and receipt of certificate and obtain acknowledgement on the second copy of joining report from the college/ institution and pay the tuition fee.

In case, a candidate self reports but and fails to report at the allotted institute then his or her allotment will be cancelled. But, in this case, the candidate will be able to participate in the next round of counselling

In case of candidates failing to self-report and also not reporting at the allotted college, then also he or she can participate in the next round, seat allotted in the previous round will be cancelled.
Who will be eligible to exercise options for Round III of AP EAMCET 2018 Seat Allotment?
Candidates who have secured seat but not shown interest to join in the allotted seat.

Who have not secured seats so far, but got their certificates verified.

Who have not exercised the options so far, but got their certificates verified

Who have secured seats, reported and aspiring for a better option

Who has reported /not reported but cancelled their allotment

Candidates who have attended for certificate verification as per the schedule
For more details about AP EAMCET 2018 Seat Allotment Round III - Click Here
Participating Institutes of AP EAMCET 2018
Candidates will be allotted seats in various participating institutes of AP EAMCET 2018 that will offer admission in various B.Tech programmes. The shortlisted candidates have to choose the AP EAMCET 2018 participating institute at the time of counselling session while choice filling. Mentioned below is the list of AP EAMCET participating institutes 2018 for the candidates reference.
Questions related to AP EAMCET
Related E-Books and Sample Papers