How to secure jobs in PSUs through GATE?
GATE now acts as a recruitment pool for jobs in PSUs. What are the domains in demand, recruitment numbers, salary and growth potential? Careers360 speaks on the upcoming domains that are generating jobs. Read the article below to know more.
Revanth Dongre, a chemical engineer from IIT Madras was selected by ONGC after he secured an All India rank of 70 in Graduate Aptitude Test in Engineering (GATE) 2017. So was Shubham Rana, a civil engineer who scored an All India rank of 27 in the same exam. This is a common scenario associated with GATE where a majority of the aspirants appear just to chase their dream of a career in a leading Public Sector Unit (PSU). "My dream is to work towards development of environment-friendly biofuel for the country. PSUs like BARC, ISRO, ONGC, BPCL provide great opportunity to leverage one's skills. My personal preference is to join ONGC because it is one of the Fortune 500 companies and has a Maharatna status. Since ONGC is an exploration and production company, there will be a lot of opportunity to learn. The salary and the allowances provided by ONGC are also quite attractive," says Dongre.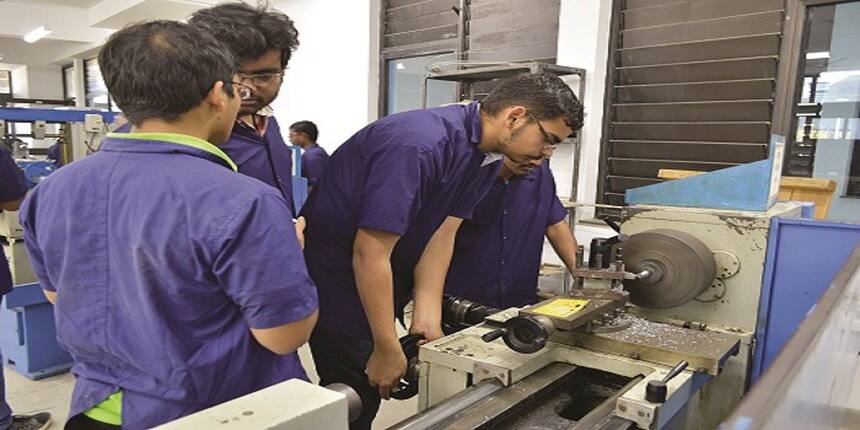 GATE, which is primarily held for M.Tech admissions at the IITs, NITs or GFTIs, became a recruitment route in 2012 and has now transformed into a gateway to land an entry-level management job at many leading PSUs. The online test held in 23 disciplines has seen a huge rise in the number of applicants since then. About 9 lakh students appear for it every year.
Fad or future trend?
What makes so many aspirants appear for what is a tough entrance exam with little chances of qualifying? Well, where job security is the topmost priority, the PSUs are clear winners. These state-owned entities guarantee a secure job, good pay and a decent career.
GATE scores are generally the deal clincher. The interview is perceived to be more a formality to gauge a candidate rather than testing of subject knowledge. In some PSUs like BSNL, there is no interview either. The GATE scores get the candidates the job.
For PSUs, GATE saves them time, effort and money that is otherwise spent in conducting tests, interviews, and avoids the chances of candidates getting just lucky with money or influence. It's a win-win situation for everyone.
GATE scores and disciplines
The next question that comes up is - what are the GATE scores that would fetch someone a job and then which disciplines are more preferred? Can any engineer apply? Not truly. Most of the PSU recruitment through GATE hinges around 5 to 6 disciplines. Other disciplines may get a chance but it is not a regular thing. As for the GATE scores - they are no joke if one sees the trends of 2017 or 2016.
Top of the chart recruiters
It is now a norm for students to apply for some selected PSUs as these are regulars in their recruitment and popular too. Their pay is good, perks on par and obtaining recruitment here is a matter of pride. Top amongst these are the leading oil companies – IOCL, BPCL, HPCL and of course ONGC. Then there are NTPC, GAIL, CEL, MDL, PowerGrid that are also regular players and widely preferred.
There have also been recruitments by BEL, BHEL, HAL and AAI and a few others, along with the Cabinet Secretariat for group 'A' posts in central government. While most of the recruitment through GATE is for centrally-owned PSUs, State-owned PSUs have also been recruiting through GATE.
Domains in demand
So can any engineer apply? Not really. Mechanical, Electrical, Electronics, Civil and Computer Science Engineers are generally more in demand considering that recruitments are mostly for these only. This is the reason why the number of GATE applicants in these branches is higher and also why the GATE papers for these are conducted in multiple sessions. The disciplines that come next are Chemical and Instrumentation. Vacancies for postgraduate candidates in science who have qualified in GATE are also announced regularly by the PSUs in addition to the engineering ones. A few years back, DRDO announced recruitment for Aerospace Engineers. A number of PSUs follow the same now.
Pay, perks and benefits
The pay scales announced generally mention the grade and the post under which candidates will be absorbed. The basic pay range is mentioned and sometimes the CTC too. In addition, most of the PSUs offer Dearness Allowance, HRA, perks and other allowances as well as benefits such as leave encashment, medical facilities, Provident Fund, gratuity, performance-related pay, uniform, subsidized canteen facilities etc.
Career chart
All the positions offered to graduate engineers are at the entry level management positions. It means that these candidates have a clear-cut career path. Candidates have a good chance of reaching the middle and higher management levels within a span of 15 to 20 years provided they gain the requisite experience.
Forecast - Good Bad or Ugly?
One question often raised is whether an engineer's qualities can be gauged just on the basis of testing theoretical knowledge. Another point is whether it is fair to decide the fate of recruitment to so many PSUs through just one examination. Whether recruitment for all PSUs through GATE is a good, or bad decision remains to be seen.
Pay packages offered by select PSUs
| | | |
| --- | --- | --- |
| Name of PSU | Pay Scale | Cost to Company per annum |
| BHEL | Rs 20,600-46,500 | Rs 8.0 lakhs |
| BPCL | Rs. 24,900 – Rs. 50,500 | Rs. 10.5 lakhs |
| | Rs.24,900 – 50,500/- | Not available |
| BSNL | Rs 16,400 – 40,500 | Not available |
| HAL | Rs. 16,400-40,500/-. | Not available |
| | Rs 24,900 – 50,500 | Rs 10.73 lakhs |
| | Rs 16,400-40,500 | Rs 7.19 lakhs |
| NTPC | Rs. 24,900 – Rs. 50,500 | Not available |
| | Rs. 24,900 – Rs. 50,500 | Not available |
| IOCL | Rs. 24,900/- | 12 lakhs |
Questions related to GATE
Showing 15339 out of 15339 Questions