GATE Online Coaching 2021 -22: Best Institutes, Apps, Benefits
GATE Online Coaching 2022: Students are largely preferring online coaching for GATE 2022 now-a-days as it is a convenient way to study, keeping in mind the busy schedule of students as well as the pandemic and the lockdown. Candidates studying through GATE 2022 online coaching have flexibility in learning hours and they can study from any place. Almost every undergraduate engineering student appears for GATE due to the opportunities it provides, both for higher studies and for career as well.
Stay up-to date with GATE News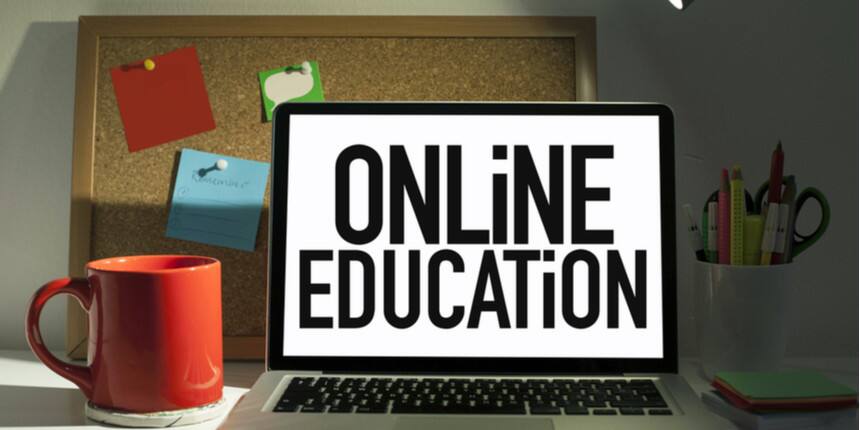 It is a very tough exam in terms of number of applicants and the total number of seats available for admission. Students have to prepare extremely well in order to crack the GATE 2022 and thus GATE online coaching plays a very important role in cracking it down. There are many institutes which provide GATE online classes for CS, Civil, Electrical and other subjects. Read more to get details about GATE online coaching 2022.
Quick links:

GATE 2022 Online Coaching Vs Classroom Coaching
When students decide to prepare for the entrance exam, they face difficulty in deciding whether to enroll for GATE online coaching or go for the classroom classes. The pattern of studying and learning has taken a paradigm shift in recent past years with the advancement of online learning platforms. Many coaching institutes are now providing GATE online classes these days in addition to the classroom coaching. Students who have been learning in a time-bounded, rigid scenario of classroom study are now studying in GATE online coaching which is flexible and adaptive as per the requirement of students. Students can now learn anytime and anywhere with the internet based learning platform.
Even with the advancement of GATE online coaching, there are many students who still prefer to take classroom coaching. It also has its own benefits like face to face interaction with teachers, real time solution of problems in the classroom, discussion of chapters with peers and students can also get extra time after the classroom. All these facilities are not available in online classes, which makes it still a favourite choice for many students.
Institutes Offering GATE Online Coaching 2022
There are many coaching institutes which offer online courses for GATE for CS & IT, Mechanical, Electrical, Electronics, Civil and more. Some of the institutes also offer recorded classes as online courses which can be accessed anytime from any place. Students are advised to look wisely for the services being offered before finally enrolling for GATE online coaching. Aspirants are provided a list of some of institutes on the basis of students feedback
GATE FORUM

ACE Engineering Academy

Engineers Academy

Vani Institute
Quick Links:
Best Apps for Online GATE Preparation 2022
Students can also take help of mobile application for the preparation of GATE exam. Some of the apps are listed here. Mobile apps for GATE preparation are very helpful as it can be accessed anytime, any place, depending on the convenience of students. All such applications are equipped with recorded classes for various subjects, e-books, online test series and mock tests. Coaching institutes offering GATE online classes also have there apps through which students can take live classes as per the schedule..
GATE Edu Rev

GATE Made Easy App

Gradeup
GATE Online Coaching 2022- Benefits
The GATE online coaching offers the same classes which teachers teach in the classroom. Classrooms of all online coaching are equipped with telecommunication devices which enables the transmission of lectures to its viewers in the real time basis. Alternatively, all the lectures in classroom studies are recorded and put in the form of videos which can be viewed any time. Online coaching also provides doubt sessions from the concerned subject teachers, GATE mock tests and online test series which is very useful in the preparation of the exam.
The apps which offer GATE online classes provide the same service like live and recorded lectures of all subjects. Mock tests and online test series are also a part of the app for GATE preparation.
National Program on Technology Enhanced Learning (NPTEL)
NPTEL is an online learning platform run by MHRD in collaboration with IIT Madras. Students can find recorded video lectures of many undergraduate level engineering courses which are very beneficial for the online preparation of GATE. All the videos in NPTEL are free of course and recorded by eminent professors of IITs, IISc Bangalore and many other reputed institutes. Students can also access content of NPTEL through its mobile application.
Benefits of Online GATE Coaching
Learning online has several benefits to students, especially for students who are in college and do not have time to attend the regular classroom coaching. Such students can take online coaching for GATE after the study hours of their institute and prepare for the exam efficiently. Another benefit of GATE online coaching is that it has flexibility of class timing. Some of the primary benefits of online coaching are as follows

Quick Links:
Flexibility in Learning Time and Place
This is the best part of online learning which alone serves the purpose of students. Most of the students don't get time due to the classes in colleges. GATE online coaching is scheduled in a time when most students are free from their college lectures. The online classes are generally designed for one hour duration with breaks in between two classes so as not to impact students' learning outcome.
Home Based Learning
Studying at the comfort of home is the best part of learning. GATE online classes can be taken from home with the warmth and care of parents. Food and refreshments along with learning enhances the exam preparation resulting in better and important studying. It also help in better understanding of GATE exam pattern and questions asked in GATE papers
Learning Environment
Many times, in classroom based learning, students do not feel comfortable due to the large number of learners. At home, students can study at their own pace, as per their comfort level and without feeling uncomfortable.
Must Read:
Frequently Asked Question (FAQs) - GATE Online Coaching 2021 -22: Best Institutes, Apps, Benefits
Question: Which online coaching is best for GATE preparation?
Answer:
There are many online coaching for GATE preparation which offers quality teaching. Students can select the best online coaching for GATE preparation based on their subject, facility it offers. Some of the best coaching are
GATE FORUM

ACE Engineering Academy

Engineers Academy

Vani Institute
Question: How can I prepare for GATE online?
Answer:
Online preparation for GATE is very helpful for students, especially for college students who don't have time for classroom coaching. Students can enroll for GATE online classes in institute of their choice, take regular classes, practice mock tests and also take part in online test series.
Question: Which is the best mobile application for GATE preparation?
Answer:
Many coaching institutes offering GATE online coaching like Vani Institute, Made Easy have their mobile applications. Students can download these applications from play store and begin preparing for GATE.
Question: Where can I get the best study material for GATE preparation?
Answer:
Students can get best study material for GATE preparation online as well as in the form of books. Many institutes offering online classes for GATE have recorded videos and e-books which are very beneficial for the preparation. Alternatively, students can purchase books from the market.
Questions related to GATE
Showing 16237 out of 16237 Questions