GATE Cutoff for NIT Agartala
GATE Cutoff for NIT Agartala - Students are provided here the NIT Agartala GATE cutoff to check the scores under which the institute offers admission. GATE cutoff for NIT Agartala is the opening and closing marks within which the institute allots seats in its various courses. Students must note that the GATE cutoff for NIT Agartala will be different for various courses and will also vary for different categories under which admission is offered. GATE 2020 cutoff for NIT Agartala (round 1) has been released by the official counselling authority and students can check the same. Students are also provided below the previous year GATE cutoff for NIT Agartala to get an overview of marks within which the institute has offered admission in past years. More information about GATE cutoff for NITJalandhar is provided in the below article.
Latest: Know GATE 2020 paper analysis. Also, check answer key of GATE 2020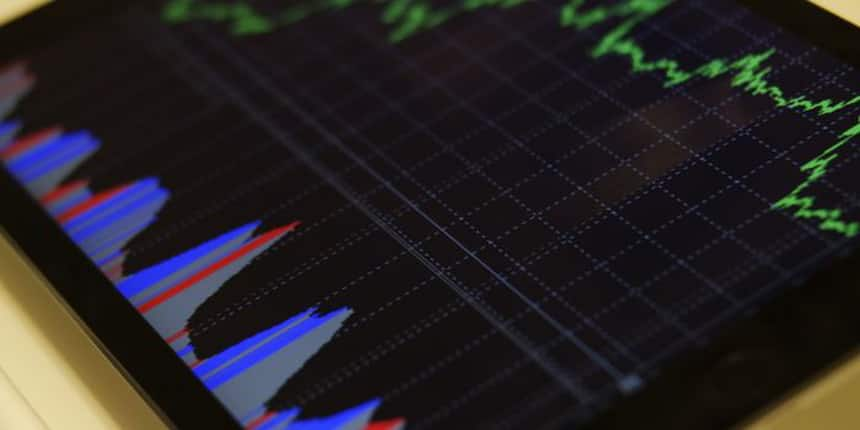 How are NIT Agartala GATE Cutoff Determined?
The GATE cutoff for NIT Agartala is determined by considering several factors which are mentioned below. Students must note that NIT Agartala GATE cutoff varies for various courses and categories and is formulated every year. The deciding factors of GATE cutoff for NIT Agartala are-
Difficulty level of the GATE

Total number of seats available for admission

Total number of applicants

Previous year GATE cutoff
How are GATE Cutoff for NIT Agartala Beneficial?
Students who are seeking admission in NIT Agartala must have an overview about the GATE cutoff under which admission is offered by the institute. Although the GATE cutoff for NIT Agartala varies every year, knowing the NIT Agartala GATE cutoff for previous years is very beneficial from the given below perspectives. Students must note that admission in NIT Agartala is offered only on the basis of GATE.
Students who are preparing for admission in M.Tech courses in NIT Agartala must know the cutoff range of the institute and specialisation for which admission is desired

Cutoff range will know students how much marks they need to score in GATE exam and plan their preparations accordingly

Students who have qualified GATE 2019 or will qualify GATE 2020 can plan the college for which admissions is desired as per the score and marks required for NIT Agartala admissions
NIT Agartala GATE Cutoff 2020 (Round 1)
Programme Name

Category

Maximum Score

Minimum Score

Artificial Intelligence

Open

636

620

EWS

519

519

OBC-NCL

562

461

SC

395

367

ST

255

255

Automotive Engineering

Open

600

600

OBC-NCL

463

455

SC

277

277

Biotechnology & Biochemical Engineering

Open

510

492

EWS

371

371

OBC-NCL

412

406

SC

290

290

Chemical Engineering

Open

442

423

EWS

385

385

OBC-NCL

389

368

Communication Engineering

Open

559

498

EWS

421

417

OBC-NCL

498

442

SC

319

307

ST

296

296

Environmental Engineering

Open

490

466

OBC-NCL

462

436

SC

399

310

ST

268

268

Geotechnical Engineering

Open

515

481

EWS

413

413

OBC-NCL

455

432

SC

387

341

ST

370

370

Hydro Informatics Engineering

Open

475

465

EWS

410

407

OBC-NCL

421

417

SC

299

299

ST

244

244

Instrumentation Engineering

Open

504

494

EWS

430

413

OBC-NCL

439

438

SC

302

302

Integrated Energy System

Open

515

515

OBC-NCL

442

434

SC

307

307

Machine Design

Open

582

560

OBC-NCL

507

507

SC

333

333

Manufacturing Technology

Open

508

482

Open (PwD)

308

308

EWS

449

428

OBC-NCL

453

432

SC

333

268

Material Science & Engineering

Open

499

466

EWS

400

398

OBC-NCL

453

449

SC

251

251

Power Electronics & Drives

Open

566

511

EWS

425

425

OBC-NCL

477

459

SC

358

328

ST

268

268

Power System Engineering

Open

545

498

EWS

413

413

OBC-NCL

464

447

SC

362

319

ST

255

238

Seismic Science and Engineering

Open

462

458

OBC-NCL

420

420

SC

295

295

ST

242

242

Structural Engineering

Open

541

533

EWS

466

462

OBC-NCL

473

444

SC

328

322

ST

261

261

Thermal Science & Engineering

Open

555

525

EWS

495

495

OBC-NCL

523

470

SC

313

281

Transportation Engineering

Open

518

481

EWS

423

416

OBC-NCL

447

427

SC

341

313

ST

287

287

VLSI Design

Open

632

551

EWS

508

467

OBC-NCL

521

478

SC

486

373

ST

275

275

Water Resources Engineering

Open

548

466

OBC-NCL

427

427

SC

309

309

Computer Science & Engineering

Open

566

527

EWS

492

492

OBC-NCL

523

472

SC

407

399

ST

266

266

Computer Integrated Manufacturing

Open

567

476

EWS

449

449

OBC-NCL

436

424

SC

289

289
NIT Agartala GATE Cutoff 2018
S.No

Programmes

Categories

Opening Marks

Closing Marks

1

Open

623

543

OBC-NCL

576

504

SC

362

323

2

Open

451

376

OBC-NCL

348

339

SC

312

0

3

Communication Engineering

Open

538

436

OBC-NCL

452

365

SC

306

229

4

Computer Integrated Manufacturing

Open

597

526

OBC-NCL

544

483

SC

348

284

ST

252

252

5

Open

588

485

OBC-NCL

481

410

SC

377

302

ST

294

294

6

Open

578

499

OBC-NCL

507

460

SC

378

378

ST

286

274

7

Open

551

504

Open (PwD)

284

283

OBC-NCL

507

469

SC

362

332

ST

332

279

8

Hydro Informatics Engineering

Open

574

508

OBC-NCL

522

458

SC

348

331

ST

274

253

9

Open

551

484

OBC-NCL

502

433

SC

349

279

ST

283

283

10

Integrated Energy System

Open

510

466

SC

353

290

11

Machine Design

Open

650

615

OBC-NCL

599

565

SC

408

324

ST

262

262

12

Manufacturing Technology

Open

609

540

OBC-NCL

569

512

SC

390

294

ST

261

261

13

Power Electronics & Drives

Open

562

497

OBC-NCL

514

455

SC

397

294

ST

275

246

14

Power Systems Engineering

Open

580

492

OBC-NCL

507

444

ST

301

268

15

Seismic Science and Engineering

Open

514

490

OBC-NCL

480

450

SC

342

319

ST

301

301

16

Structural Engineering

Open

656

551

Open (PwD)

283

283

OBC-NCL

538

484

SC

419

332

ST

299

283

17

Open

655

572

OBC-NCL

595

536

SC

460

296

ST

330

330

18

Open

574

507

OBC-NCL

490

466

SC

369

332

ST

296

279

19

VLSI Design

Open

596

495

OBC-NCL

525

399

SC

320

275

ST

257

246

20

Water Resources Engineering

Open

532

497

OBC-NCL

515

457
NIT Agartala GATE Cutoff 2017
S.No.

Programmes

Categories

Opening Marks

Closing Marks

1

Automotive Engineering

Open

605

566

OBC-NCL

573

516

SC

480

352

SC-PwD

-

-

ST

405

405

2

Chemical Engineering

Open

384

349

OBC-NCL

307

-

SC

220

164

SC-PwD

-

-

ST

160

-

3

Communication Engineering

Open

585

483

OBC-NCL

490

391

SC

343

275

SC-PwD

-

-

ST

273

-

4

Computer Integrated Manufacturing

Open

599

534

OBC-NCL

539

469

SC

363

320

SC-PwD

-

-

ST

262

262

5

Computer Science & Engineering

Open

582

488

OBC-NCL

467

373

SC

393

393

SC-PwD

-

-

ST

295

260

6

Environmental Engineering

Open

556

471

OBC-NCL

469

416

SC

337

323

SC-PwD

-

-

ST

302

286

7

Geo-technical Engineering

Open

696

485

OBC-NCL

480

419

SC

372

309

SC-PwD

-

-

ST

294

256

8

Hydro Informatics Engineering

Open

594

515

OBC-NCL

517

449

SC

391

338

SC-PwD

-

-

ST

278

251

9

Instrumentation Engineering

Open

597

484

OBC-NCL

549

398

SC

394

310

SC-PwD

-

-

ST

264

-

10

Integrated Energy System

Open

532

477

OBC-NCL

476

401

SC

330

290

SC-PwD

-

-

ST

255

250

11

Machine Design

Open

655

596

OBC-NCL

615

516

SC

-

-

SC-PwD

-

-

ST

-

-

12

Manufacturing Technology

Open

638

562

OBC-NCL

555

500

SC

398

356

SC-PwD

-

-

ST

299

299

13

Power Electronics & Drives

Open

659

498

OBC-NCL

546

424

SC

381

295

SC-PwD

-

-

ST

298

-

14

Power Systems Engineering

Open

562

505

OBC-NCL

521

433

SC

367

334

SC-PwD

-

-

ST

308

-

15

Seismic Science and Engineering

Open

516

469

OBC-NCL

465

412

SC

332

309

SC-PwD

-

-

ST

-

-

16

Structural Engineering

Open

616

522

Open-PwD

264

-

OBC-NCL

544

440

SC

406

351

ST

306

258

17

Thermal Science and Engineering

Open

645

596

OBC-NCL

592

504

SC

437

359

ST

313

302

18

Transportation Engineering

Open

561

482

Open PwD

275

264

OBC-NCL

491

423

SC

400

400

ST

316

316

19

VLSI Design

Open

614

507

OBC-NCL

530

428

SC

327

290

ST

355

355

20

Water Resources Engineering

Open

507

469

OBC-NCL

461

415

SC

347

313

ST

283

283
Questions related to GATE
Showing 14652 out of 14652 Questions