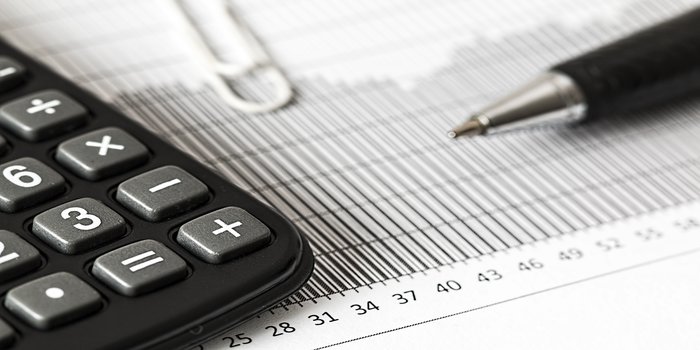 GATE Cutoff for CSE - Candidates will be able to check the cutoff of GATE 2019 for CSE after the result is announced. The minimum scores and ranks required by the candidates for M.Tech admissions into the Computer Science and Engineering program will be available in the GATE cutoff for CSE. The authorities will use the cutoff of GATE for CSE as a screening process for admissions. Candidates will have to note that GATE cutoff for CSE will be different as per the selected course and the category they belong to. Factors such as difficulty level of GATE, previous years' cutoff trends and more will be checked during the preparation process of the cutoff. Read the full article to know more information about GATE 2019 cutoff for CSE.
GATE 2019 was held in online mode from February 2,3,9 and 10. IIT Madras is conducting the authority of GATE 2019. The GATE 2019 CS paper was conducted on February 3 from 09:30 to 12:30 PM.
Latest- Check GATE 2019 Answer Key and GATE 2019 Analysis
Determining Factors of GATE Cutoff 2019 for CSE 
While preparing the cutoff of GATE 2019 for CSE, the concerned authorities will be checking a variety of factors. Some of the factors have been listed below:
GATE College Predictor with PSU Chances
Know your 2019 admission chances in Colleges/PSUs with this Score
Use Now
Previous year cutoff trends

Number of available seats in the programme

Difficulty level of GATE 2019

Total number of candidates who registered for the exam
M.Tech Admission for CSE through GATE 2019
Since GATE does not have a centralized counselling process, the candidates will have to separately apply for M.Tech admissions into IITs, NITs, IIITs and CFTIs. Two channels of allotment are present for the candidates who are aiming for M.Tech admissions.
COAP – For admissions into M.Tech CSE programmes offered by IITs, the candidates will have to apply through Common Offer Acceptance Portal (COAP). Through COAP, the candidates will have to apply individually to the preferred IITs. Admission offers will be made available through COAP. Selection of the preferred admission offer has to be done and the admission formalities have to be completed.

CCMT – If the candidates wish to apply for CSE M.Tech admissions in NITs, IIITs and some centrally funded institutes, then they will have to register for Centralized Counselling for M.Tech (CCMT). Allotment into the participating NITs. IIITs and CFTIs which offer CSE programme will be done on the basis of GATE cutoff scores/ranks.
Previous Years' GATE Cutoff for CSE 
The candidates will be able to check the previous years' GATE CSE cutoff through the tables given below. Since the cutoff for the present session has not been released yet, the candidates can use the previous years' cutoff for reference.
GATE Qualifying Cutoff for CSE (2013 – 2018)
| | | | |
| --- | --- | --- | --- |
| Year | General | OBC | SC/ ST/ PH |
| 2018 | 25 | 22.5 | 16.6 |
| 2017 | 25.00 | 22.50 | 16.60 |
| 2016 | 25.00 | 22.50 | 16.60 |
| 2015 | 25.00 | 22.50 | 16.67 |
| 2014 | 25 | 22.25 | 16.67 |
| 2013 | 25 | 22.25 | 16.67 |
GATE 2017 Cutoff for IITs (CSE)
Institute

M.Tech Programmes

General

OBC

OBC NCL

SC

ST

PwD

Gen-pwd

IIT Madras

Computer Science and Engineering

799

658

-

537

345

-

266

IIT Guwahati

Computer Science and Engineering

≥600

-

≥550

≥400

≥400

≥400

-

IIT Bombay

Computer Science and Engineering

750

-

675

500

500

500

-

IIT Delhi

Direct Admission

900

900

-

900

900

900

-

Shortlisting 67.5/7.5

790

710

-

550

550

550

-

Interview Shortlisting 60.0/6.75

820

735

-

600

600

600

-
GATE 2016 Cutoff for IITs
Institute

M.Tech Programmes

General

OBC

SC

ST

PwD

Computer Science and Engineering

808

729

532

404

-

Industrial Mathematics & Scientific Computing

802

-

555

547

-

Computer Science and Engineering

768

654

520

448

-

Theoretical Computer Science

563

-

-

342

-

Computer Science and Engineering

750

675

500

500

-

 

 

Direct Admission

900

900

900

900

900

Interview Shortlisting

790

710

-

-

-

Shortlisting 60.0/6.75

820

735

550

550

550

Interview Shortlisting 55/6.25

-

-

600

600

600

Computer Science

732

665

567 443

-

-

CSE (Teaching Assistantship)

728

638

472

400

-

CSE (Research Assistantship)

658

607

279

NA

-

48.96

20.77

40

35.92

-

Computer Science Engineering

57.23

51.62

38.51

39.3

422

Computer Science Engineering

835 -800

761

621-536

496-397

646 - 535
GATE 2016 Cutoff for NITs
Institute

M.Tech Programmes

General

OBC

SC

ST

PwD

Computer Science & Engineering

800-812

732 - 761

559-647

471-548

-

Computer Science and Engineering

750-781

646-684

472-533

378-478

-

Information Security

724-745

607-640

453-504

353-362

-

Computer Science and Engineering

776-802

652-721

473-591

338

-

Computer Science and Engineering

698

496 - 03

415-445

268-306

-

Computer Science and Engineering

703-725

587-658

457-463

350-419

320

Computer Engineering & Information Security

665-698

566-570

419-459

346

299 - 314

Advanced Computing

618-662

478-550

413-434

283

-

Computer Networking

607-745

529-577

394-445

320

-

Information Security

625-682

536-575

478

272-323

-

Computer Science & Engineering

747-773

698

480-664

360-397

-

Information Security

682-725

584-626

441-478

358

-

Dr. B R  Ambedkar  National  Institute of  Technology,  Jalandhar

Computer Science & Engineering

695

511-522

382-489

409-417

-

Information Security

548-603

404-512

309-312

249- 306

-
GATE 2016 Cutoff of Some Other Institutes
GATE 2015 Cutoff for IITs
Institute

M.Tech Programmes

General

OBC

SC

ST

PwD

IIT Bombay

Computer Science

750

675

500

500

--

IIT Delhi

Direct Admissions ( > 900)

790

720

550

550

550

B.Tech %

60

60

55

55

55

B.Tech CGPA ( > 8.5)

6.75

6.75

6.25

6.25

6.25

IIT Kanpur

Direct Admissions after Test

GATE Score Cut-off

51

46

34

34

-

Interview after Test

GATE Score Cutoff

42

38

25

25

-

IIT Kharagpur

 

828

742

613

471

519

IIT Madras

B.Tech Criteria

B.Tech %>= 70

If from IIT CGPA >= 8.0

B.Tech %>= 65

If from IIT CGPA >= 7.5

B.Tech %>= 65

If from IIT CGPA >= 7.5

B.Tech %>= 65

If from IIT CGPA >= 7.5

B.Tech %>= 65

If from IIT CGPA >= 7.5

GATE Score

GS >= 600

GS >= 550

GS >= 550

GS >= 550

GS >= 550

IIT Roorkee

Computer Science & Engg.

61.58

55.63

41.37

41.75

46.49

IIT Hyderabad

 

793

744

596

500

660