GATE 2021 Cutoff for CSE - The authorities will release GATE cutoff for CSE 2021 on official website along with the declaration of result. GATE CSE 2021 cutoff is the minimum score in GATE to qualify the exam. GATE cutoff is different for various categories. GATE 2021 CSE cutoff for admission is the score within which various institutes offers admission. The admission GATE CSE cutoff will be released by various institutes after the completion of admission process. GATE cutoff 2021 for CSE is determined by considering several factors like the number of seats and applicants, difficulty level of exam and category for which cutoff is determined. Students who secures score within GATE 2020 CSE cutoff will be eligible for admission in IITs, NITs and GFTIs and other participating institutes, subject to meeting eligibility criteria. Students can find below more information regarding GATE 2021 cutoff for CSE and other admission process.
Important: GATE analysis 2021 and GATE answer key 2021 released. GATE result 2021 will be released on March 22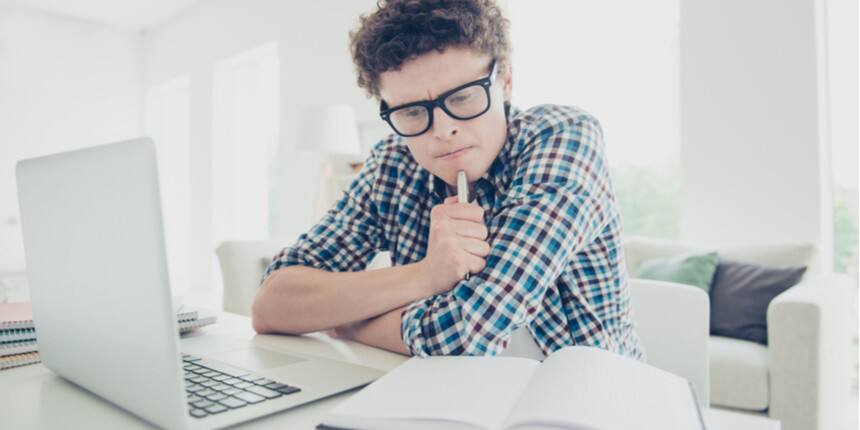 Determining Factors of GATE Cutoff for CSE
GATE CSE qualifying cutoff is determined by organizing IIT along with the declaration of result. GATE 2021 CSE cutoff for admission is determined by the institutes after the admission process. Students who will qualify GATE 2021 can know their admission chances in various institutes depending on the cutoff.
Number of Seats in Program

Total number of applicants for program

Difficulty level of GATE for that particular exam

Previous year cutoff trends

Category for which cutoff is to be determined
Admission in CSE Programs through GATE
Students who secures score within GATE cutoff for CSE will be eligible for admission in participating institutes. The admission process includes filling application form of institute, registering for COAP and CCMT in case of admission in IITs, NITs and GFTIs. Institute will shortlist candidates on the basis of GATE score and intimation is displayed on the college/ CCMT or COAP portal. Several institutes also conduct additional written test and/or interview after shortlisting on the basis of GATE.
GATE 2021 Cutoff for CSE
The GATE CSE qualifying cutoff will be released after declaration of result. GATE CSE 2021 cutoff for admission will be determined by the institutes after the admission process. Students who secure score within GATE 2021 cutoff for CSE can take admission in the institute if they meet the other eligibility criteria. GATE CSE Cutoff will be provided here after it is released by the authority.
Previous Year GATE CSE Cutoff
Students can find below the previous year GATE CSE cutoff. This will help students understand the previous year GATE cutoff trends and their admission possibilities in various institutes.
GATE CSE Cutoff (Qualifying)
| | | | |
| --- | --- | --- | --- |
| Year | General | OBC | SC/ ST/ PH |
| 2020 | 28.5 | 25.6 | 19.0 |
| 2019 | 29.5 | 26.6 | 19.7 |
| 2018 | 25 | 22.5 | 16.6 |
| 2017 | 25 | 22.5 | 16.6 |
| 2016 | 25 | 22.5 | 16.6 |
| 2015 | 25 | 22.5 | 16.67 |
| 2014 | 25 | 22.25 | 16.67 |
| 2013 | 25 | 22.25 | 16.67 |
GATE 2017 CSE Cutoff for IITs
Institute

M.Tech Programme

Gen

OBC

OBC NCL

SC

ST

PwD

Gen-PwD

IIT Madras

Computer Science and Engineering

799

658

-

537

345

-

266

IIT Guwahati

Computer Science and Engineering

≥600

-

≥550

≥400

≥400

≥400

-

IIT Bombay

Computer Science and Engineering

750

-

675

500

500

500

-

IIT Delhi

Direct Admission

900

900

-

900

900

900

-

Shortlisting 67.5/7.5

790

710

-

550

550

550

-

Interview Shortlisting 60.0/6.75

820

735

-

600

600

600

-
GATE 2016 CSE Cutoff for IITs
Institute

M.Tech Programmes

General

OBC

SC

ST

PwD

Computer Science and Engineering

808

729

532

404

-

Industrial Mathematics & Scientific Computing

802

-

555

547

-

Computer Science and Engineering

768

654

520

448

-

Theoretical Computer Science

563

-

-

342

-

Computer Science and Engineering

750

675

500

500

-







Direct Admission

900

900

900

900

900

Interview Shortlisting

790

710

-

-

-

Shortlisting 60.0/6.75

820

735

550

550

550

Interview Shortlisting 55/6.25

-

-

600

600

600

Computer Science

732

665

567 443

-

-

CSE (Teaching Assistantship)

728

638

472

400

-

CSE (Research Assistantship)

658

607

279

NA

-

48.96

20.77

40

35.92

-

Computer Science Engineering

57.23

51.62

38.51

39.3

422

Computer Science Engineering

835 -800

761

621-536

496-397

646 - 535
GATE 2016 CSE Cutoff for NITs
Institute

M.Tech Program

General

OBC

SC

ST

PwD

Computer Science & Engineering

800-812

732 - 761

559-647

471-548

-

Computer Science and Engineering

750-781

646-684

472-533

378-478

-

Information Security

724-745

607-640

453-504

353-362

-

Computer Science and Engineering

776-802

652-721

473-591

338

-

Computer Science and Engineering

698

496 - 03

415-445

268-306

-

Computer Science and Engineering

703-725

587-658

457-463

350-419

320

Computer Engineering & Information Security

665-698

566-570

419-459

346

299 - 314

Advanced Computing

618-662

478-550

413-434

283

-

Computer Networking

607-745

529-577

394-445

320

-

Information Security

625-682

536-575

478

272-323

-

Computer Science & Engineering

747-773

698

480-664

360-397

-

Information Security

682-725

584-626

441-478

358

-

Dr. B R Ambedkar National Institute of Technology, Jalandhar

Computer Science & Engineering

695

511-522

382-489

409-417

-

Information Security

548-603

404-512

309-312

249- 306

-
Questions related to GATE
Showing 15409 out of 15409 Questions