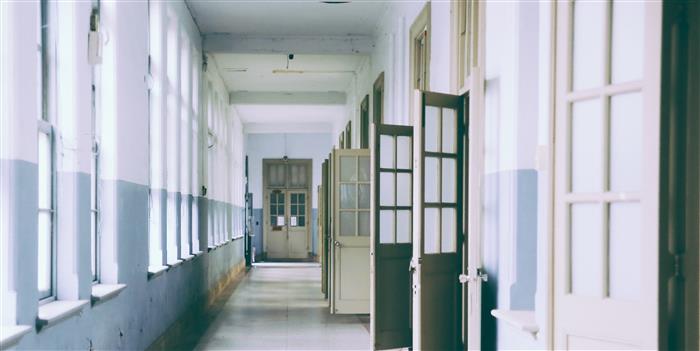 MHT CET Participating Institutes 2019: Candidates wishing to take admissions must check the list of participating institutes of MHT CET 2019 so that they have an idea into which college they wish to take admissions. The admission authority of Directorate of Technical Education (DTE) Maharashtra will be conducting the MHT CET examination for the admission of candidates to the undergraduate engineering degree programmes to offer 130356 seats in 347 colleges. The admission authority of the exam conducting body will release the MHT CET 2019 participating institute list, which the candidates can check to know which institutes are offering the admission to the eligible candidates. Candidates will be allotted seat in their preferred choices according to their preferences opted during the counselling process. The MHT CET participating colleges are located in six regions of Maharashtra – Amravati, Aurangabad, Mumbai, Nagpur, Nasik and Pune. Candidates can go through this article on MHT CET Participating Institutes 2019 for complete information.
Latest: MHT CET 2019 to be held in Computer Based Test (CBT) mode.
The application form of MHT CET 2019 will be available from in an online mode tentatively third week of January. The MHT CET 2019 examination will be conducted tentatively in the second week of May. 
MAHA CET Sample Paper
Download Free Sample Paper for MAHA CET
Download Now
Types of Participating Institutes of MHT CET 2019
In the counselling process of MHT CET 2019, following institutes will participate to offer admissions to the eligible candidates.
Government Colleges

University Colleges

Government Aided Private Colleges

Private Un-aided Colleges
MHT CET 2019 Participating Institutes in Amravati Region
| | | |
| --- | --- | --- |
| S.No | Institute Code | Institute Name |
| 1 | 1002 | |
| 2 | 1005 | |
| 3 | 1101 | |
| 4 | 1105 | |
| 5 | 1107 | P. R. Pote (Patil) Education & Welfare Trust's Group of Institution(Integrated Campus), Amravati |
| 6 | 1108 | |
| 7 | 1114 | Sipna Shikshan Prasarak Mandal College of Engineering & Technology, Amravati |
| 8 | 1116 | Shri Shivaji Education Society's College of Engineering and Technology, Akola |
| 9 | 1117 | Janata Shikshan Prasarak Mandal's Babasaheb Naik College Of Engineering, Pusad |
| 10 | 1119 | Paramhansa Ramkrishna Maunibaba Shikshan Santha's , Anuradha Engineering College, Chikhali |
| 11 | 1120 | Jawaharlal Darda Institute of Engineering and Technology, Yavatmal |
| 12 | 1121 | Shri Hanuman Vyayam Prasarak Mandals College of Engineering & Technology, Amravati |
| 13 | 1122 | Dr. Bhausaheb Nadurkar College of Engineering, Waghapur,Yavatmal |
| 14 | 1123 | Dr.Rajendra Gode Institute of Technology & Research, Amravati |
| 15 | 1124 | G.H. Raisoni college of Engineering & Management, Amravati |
| 16 | 1125 | Dwarka Bahu Uddeshiya Gramin Vikas Foundation, Rajarshri Shahu College of Engineering, Buldhana |
| 17 | 1126 | Shri. Dadasaheb Gawai Charitable Trust's Dr. Smt. Kamaltai Gawai Institute of Engineering & Technology, Darapur, Amravati |
| 18 | 1127 | Jagadambha Bahuuddeshiya Gramin Vikas Sanstha's Jagdambha College of Engineering and Technology, Yavatmal |
| 19 | 1128 | Prof Ram Meghe College of Engineering and Management, Badnera |
| 20 | 1129 | Dhamangaon Education Society's College of Engineering and Technology, Dhamangaon |
| 21 | 1130 | Vision Buldhana Educational & Welfare Society's Pankaj Laddhad Institute of Technology & Management Studies, Yelgaon |
| 22 | 1180 | Sanmati Engineering College, Sawargaon Barde, Washim |
| 23 | 1182 | Padmashri Dr. V.B. Kolte College of Engineering, Malkapur, Buldhana |
| 24 | 1251 | Bhonsla College of Engineering & Reasearch, Akola |
| 25 | 1265 | Mauli Group of Institutions, College of Engineering and Technology, Shegaon. |
| 26 | 1267 | Pratap Institute of Management & Technology, Washim. |
| 27 | 1269 | Siddhivinayak Technical Campus, School of Engineering & Research Technology, Shirasgon, Nile |
| 28 | 1276 | Manav School of Engineering & Technology, Gut No. 1035 Nagpur Surat Highway, NH No. 6 Tal.Vyala, Balapur, Akola, 444302 |
| 29 | 1278 | Let.Dr.D.B.Dod College of Engineering, Jambla,Achalpur |
MHT CET Participating Institutes 2019 in Aurangabad Region
| | | |
| --- | --- | --- |
| S.No. | Institute Code | Institute Name |
| 1 | 2008 | |
| 2 | 2021 | University Department of Chemical Technology, Aurangabad |
| 3 | 2112 | Shree Yash Pratishthan, Shreeyash College of Engineering and Technology, Aurangabad |
| 4 | 2113 | G. S. Mandal's Maharashtra Institute of Technology, Aurangabad |
| 5 | 2114 | Deogiri Institute of Engineering and Management Studies, Aurangabad |
| 6 | 2126 | Gramodyogik Shikshan Mandal's Marathwada Institute of Technology, Aurangabad |
| 7 | 2132 | |
| 8 | 2134 | Peoples Education Society's College of Engineering, Aurangabad |
| 9 | 2135 | Hi-Tech Institute of Technology, Aurangabad |
| 10 | 2141 | Shri Sai Samajik Vikas Santha's Shri Sai Colllege of Engineering, Paddari Village Tal. & Dist. Aurangabad |
| 11 | 2250 | Aurangabad College of Engineering, Naygaon Savangi, Aurangabad |
| 12 | 2515 | Sai Institute of Engineering & Technology, Bilda, Aurangabad. |
| 13 | 2516 | International Centre of Excellence in Engineering & Management, Aurangabad. |
| 14 | 2533 | CSMSS Chh. Shahu College of Engineering, Aurangabad |
MHT CET 2019 Participating Institutes in Mumbai Region
| | | |
| --- | --- | --- |
| S.No | Institue Code | Institute Name |
| 1 | 3012 | Veermata Jijabai Technological Institute(VJTI), Matunga, Mumbai |
| 2 | 3035 | Usha Mittal Institute of Technology SNDT Women's University, Mumbai |
| 3 | 3036 | |
| 4 | 3135 | Manjara Charitable Trust's Rajiv Gandhi Institute of Technology, Mumbai |
| 5 | 3139 | Vidyalankar Institute of Technology,Wadala, Mumbai |
| 6 | 3148 | Mahavir Education Trust's Shah & Anchor Kutchhi Engineering College, Mumbai |
| 7 | 3154 | Saraswati Education Society's Saraswati College of Engineering,Kharghar Navi Mumbai |
| 8 | 3174 | Ramrao Adik Edu Soc, Ramarao Adik Institute of Tech., Navi Mumbai |
| 9 | 3175 | M.G.M.'s College of Engineering and Technology, Kamothe, Navi Mumbai |
| 10 | 3176 | Thakur College of Engineering and Technology, Kandivali, Mumbai |
| 11 | 3181 | |
| 12 | 3182 | Thadomal Shahani Engineering College, Bandra, Mumbai |
| 13 | 3183 | Anjuman-I-Islam's M.H. Saboo Siddik College of Engineering, Byculla, Mumbai |
| 14 | 3184 | Fr. Conceicao Rodrigues College of Engineering, Bandra,Mumbai |
| 15 | 3185 | Vivekanand Education Society's Institute of Technology, Chembur, Mumbai |
| 16 | 3187 | N.Y.S.S.'s Datta Meghe College of Engineering, Airoli, Navi Mumbai |
| 17 | 3188 | Padmabhushan Vasantdada Patil Pratishthans College of Engineering, Sion,Mumbai |
| 18 | 3189 | Bharati Vidyapeeth College of Engineering, Belpada, Kharghar, Navi Mumbai |
| 19 | 3190 | Terna Engineering College, Nerul, Navi Mumbai |
| 20 | 3192 | Smt. Indira Gandhi College of Engineering,Kopar Khairane, Navi Mumbai |
| 21 | 3193 | Shivajirao S. Jondhale College of Engineering, Dombivali,Mumbai |
| 22 | 3196 | Lokmanya Tilak College of Engineering, Kopar Khairane, Navi Mumbai |
| 23 | 3197 | Agnel Charities' FR. C. Rodrigues Institute of Technology, Vashi, Navi Mumbai |
| 24 | 3199 | Shri Vile Parle Kelvani Mandal's Dwarkadas J. Sanghvi College of Engineering, Vile Parle,Mumbai |
| 25 | 3201 | Rizvi Education Society's Rizvi College of Engineering, Bandra,Mumbai |
| 26 | 3203 | Atharva College of Engineering,Malad(West),Mumbai |
| 27 | 3204 | |
| 28 | 3208 | Don Bosco Institute of Technology, Mumbai |
| 29 | 3209 | K J Somaiya Institute of Engineering and Information Technology, Sion, Mumbai |
| 30 | 3211 | S.I.E.S. Graduate School of Technology, Nerul, Navi Mumbai |
| 31 | 3212 | Watumull Institute of Electronics Engineering and Computer Technology, Worli, Mumbai |
| 32 | 3214 | Xavier Institute Of Engineering C/O Xavier Technical Institute,Mahim,Mumbai |
| 33 | 3215 | Bhartiya Vidya Bhavan's Sardar Patel Institute of Technology , Andheri, Mumbai |
| 34 | 3353 | Dilkap Research Institute Of Engineering and Management Studies, At.Mamdapur, Post- Neral, Tal- Karjat, Mumbai |
| 35 | 3423 | Shree L.R. Tiwari College of Engineering, Mira Road, Mumbai |
MHT CET Participating Institutes 2019 in Nagpur Region
| | | |
| --- | --- | --- |
| S.No | Institute Code | Name of Participating Institutes |
| 1 | 1276 | Manav School of Engineering & Technology, Gut No. 1035 Nagpur Surat Highway, NH No. 6 Tal.Vyala, Balapur, Akola, 444302 |
| 2 | 4005 | Laxminarayan Institute of Technology, Nagpur |
| 3 | 4025 | Government College of Engineering, Nagpur |
| 4 | 4115 | Shri Ramdeobaba College of Engineering and Management, Nagpur |
| 5 | 4116 | Ankush Shikshan Sanstha's G.H.Raisoni College of Engineering, Nagpur |
| 6 | 4123 | Lokmanya Tilak Jankalyan Shikshan Sanstha, Priyadarshani College of Engineering, Nagpur |
| 7 | 4133 | Sanmarg Shikshan Sanstha's Smt. Radhikatai Pandav College of Engineering, Nagpur |
| 8 | 4134 | Guru Nanak Institute of Engineering & Technology,Kalmeshwar, Nagpur |
| 9 | 4135 | Amar Seva Mandal's Shree Govindrao Vanjari College of Engineering & Technology, Nagpur |
| 10 | 4136 | Lokmanya Tilak Jankalyan Shikshan Sastha, Priyadarshini J. L. College Of Engineering, Nagpur |
| 11 | 4137 | Sir Shantilal Badjate Charitable Trust's S. B. Jain Institute of technology, Management & Research, Nagpur |
| 12 | 4138 | Jaidev Education Society, J D College of Engineering and Management, Nagpur |
| 13 | 4139 | Samridhi Sarwajanik Charitable Trust, Jhulelal Institute of Technology, Nagpur |
| 14 | 4141 | Shriram Gram Vikas Shikshan Sanstha, Vilasrao Deshmukh College of Engineering and Technology, Nagpur |
| 15 | 4142 | Ankush Shikshan Sanstha's G. H. Raisoni Institute of Engineering & Technology, Nagpur |
| 16 | 4143 | Sanmarg Shikshan Sanstha, Mandukarrao Pandav College of Engineering, Bhandara,Nagpur |
| 17 | 4144 | Shri. Sai Shikshan Sanstha, Nagpur Institute of Technology, Nagpur |
| 18 | 4145 | Wainganga College of Engineering and Management, Dongargaon, Nagpur |
| 19 | 4146 | KDK College of Engineering, Umrer, Nagpur |
| 20 | 4147 | K.D.K. College of Engineering, Nagpur |
| 21 | 4151 | Vidarbha Bahu-Uddeshiya Shikshan Sanstha's Tulshiramji Gaikwad Patil College of Engineering & Technology, Nagpur |
| 22 | 4167 | Yeshwantrao Chavan College of Engineering,Wanadongri, Nagpur |
| 23 | 4171 | Lokmanya Tilak Jankalyan Shikshan Sanstha's , Priyadarshini Institute of Engineering and Technology, Nagpur |
| 24 | 4172 | Anjuman College of Engineering & Technology, Nagpur |
| 25 | 4173 | National Power Training Institute, Nagpur (Under the Ministry of Power,(Govt. of India) |
| 26 | 4174 | ST. Vincent Pallotti College of Engineering & Technology, Nagpur |
| 27 | 4177 | Priyadarshini Bhagwati College of Engineering, Harpur Nagar, Umred Road,Nagpur |
| 28 | 4178 | Rajiv Gandhi College of Engineering & Research, Hingna Road, Nagpur |
| 29 | 4179 | Lokmanya Tilak Jankalyan Shiksan Sanstha, Priyadarshini Indira Gandhi College of Engineering, Nagpur |
| 30 | 4180 | Shrimati Rajashri Mulak College of Engineering for Womens, Nagpur |
| 31 | 4181 | Sarvasiddhanta Education Soc's Nuva College of Engineering and Technology, Nagpur |
| 32 | 4187 | Dr. Babasaheb Ambedkar College of Engineering and Research, Wanadongri, Nagpur |
| 33 | 4192 | Maitraya Education Society, Nagarjuna Institute of Engineering Technology & Management, Nagpur |
| 34 | 4193 | K.D.M. Education Society, Vidharbha Institute of Technology,Umred Road ,Nagpur |
| 35 | 4195 | Vidharbha Bahu uddeshiya Shikshan Sanstha's Abha Gaikwad – Patil College of Engineering, Nagpur |
| 36 | 4196 | Gurunanak Educational Society's Gurunanak Institute of Technology, Nagpur |
| 37 | 4285 | V M Institute of Engineering and Technology, Dongargaon, Nagpur |
| 38 | 4301 | ITM College of Engineering, Nagpur |
| 39 | 4304 | Cummins College of Engineering For Women, Sukhali (Gupchup), Tal. Hingna Hingna Nagpur |
| 40 | 4305 | G.H.Raisoni Academy of Engineering & Technology, Nagpur |
| 41 | 4613 | Suryodaya College of Engineering & Technology, Nagpur |
MHT CET 2019 Participating Institutes in Nasik Region
| | | |
| --- | --- | --- |
| S.No | Institute Code | Name of Participating Institutes |
| 1 | 5108 | Nashik District Maratha Vidya Prasarak Samaj's Karmaveer Adv.Babaurao Ganpatrao Thakare College of Engineering, Nashik |
| 2 | 5109 | SandMHT CET 2017 Participating Institutes in Pune Region, Nashik |
| 3 | 5121 | K. K. Wagh Institute of Engineering Education and Research, Nashik |
| 4 | 5124 | Jagadamba Education Soc. Nashik's S.N.D. College of Engineering & Reserch, Babulgaon |
| 5 | 5125 | Pravara Rural Education Society's Sir Visvesvaraya Institute of Technology, Chincholi Dist. Nashik |
| 6 | 5130 | Brahma Valley College of Engineering & Research, Trimbakeshwar, Nashik |
| 7 | 5151 | MET Bhujbal Knowledge City MET League's Engineering College, Adgaon, Nashik. |
| 8 | 5173 | SNJB's Late Sau. Kantabai Bhavarlalji Jain College of Engineering, (Jain Gurukul), Neminagar,Chandwad,(Nashik) |
| 9 | 5177 | Matoshri College of Engineering and Research Centre, Eklahare, Nashik |
| 10 | 5181 | Gokhale Education Society's, R.H. Sapat College of Engineering, Management Studies and Research, Nashik |
| 11 | 5182 | Kalyani Charitable Trust, Late Gambhirrao Natuba Sapkal College of Engineering, Anjaneri, Trimbakeshwar Road, Nashik |
| 12 | 5330 | Pune Vidyarthi Griha's College Of Engineering, Nashik |
| 13 | 5331 | Sandip Institute of Engineering & Management, Nashik |
| 14 | 5390 | K.V.N. Naik S. P. Sansth's Loknete Gopinathji Munde Institute of Engineering Education & Research, Nashik. |
| 15 | 5399 | |
| 16 | 5401 | Jawahar Education Society's Institute of Technology, Management & Research, Nashik. |
| 17 | 5418 | Guru Gobind Singh College of Engineering & Research Centre, Nashik. |
MHT CET Participating Institutes 2019 in Pune Region
| | | |
| --- | --- | --- |
| S.No | Institute Code | Name of Participating Institutes |
| 1 | 6006 | College of Engineering, Pune |
| 2 | 6122 | The Shetkari Shikshan Mandal Sangli's Pd. Vasantdada Patil Institute of Technology, Bavdhan, Pune |
| 3 | 6138 | Genba Sopanrao Moze Trust Parvatibai Genba Moze College of Engineering,Wagholi, Pune |
| 4 | 6139 | Progressive Education Society's Modern College of Engineering, Pune |
| 5 | 6141 | Jaywant Shikshan Prasarak Mandal's,Rajarshi Shahu College of Engineering, Tathawade, Pune |
| 6 | 6144 | Genba Sopanrao Moze College of Engineering, Baner-Balewadi, Pune |
| 7 | 6145 | JSPM'S Jaywantrao Sawant College of Engineering,Pune |
| 8 | 6146 | MIT Academy of Engineering,Alandi, Pune |
| 9 | 6148 | MAEER's M.I.T. College of Engineering , Kothrud, Pune |
| 10 | 6151 | |
| 11 | 6155 | G.H.Raisoni College of Engineering & Management, Wagholi, Pune |
| 12 | 6156 | Marathwada Mitra Mandal's College of Engineering, Karvenagar, Pune |
| 13 | 6160 | JSPM's Imperial College of Engineering and Research, Wagholi, Pune |
| 14 | 6175 | Pimpri Chinchwad Education Trust, Pimpri Chinchwad College of Engineering, Pune |
| 15 | 6176 | G. H.Raisoni Institute of Engineering and Technology, Wagholi, Pune |
| 16 | 6177 | |
| 17 | 6178 | Sinhgad Technical Education Society's Smt. Kashibai Navale College of Engineering,Vadgaon,Pune |
| 18 | 6179 | Indira College of Engineering & Management, Pune |
| 19 | 6187 | Sinhgad Academy of Engineering, Kondhwa (BK) Kondhwa-Saswad Road, Pune |
| 20 | 6203 | Marathwada Mitra Mandal's Institute of Technology, Lohgaon, Pune |
| 21 | 6206 | Pune District Education Association's College of Engineering, Pune |
| 22 | 6207 | Dr .D. Y. Patil Institute of Engineering & Technology, Pimpri,Pune |
| 23 | 6271 | Pune Institute of Computer Technology, Dhankavdi, Pune |
| 24 | 6272 | Dr. D. Y. Patil Pratishthan's D.Y.Patil College of Engineering Akurdi, Pune |
| 25 | 6273 | Bansilal Ramnath Agarawal Charitable Trust's Vishwakarma Institute of Technology, Bibwewadi, Pune |
| 26 | 6274 | Pune Vidyarthi Griha's College of Engineering and Technology, Pune |
| 27 | 6276 | MKSSS's Cummins College of Engineering for Women, Karvenagar,Pune |
| 28 | 6278 | All India Shri Shivaji Memorial Society's College of Engineering, Pune |
| 29 | 6281 | |
| 30 | 6282 | All India Shri Shivaji Memorial Society's Institute of Information Technology,Pune |
| 31 | 6284 | Vidya Pratishthan's Kamalnayan Bajaj Institute of Engineering & Technology, Baramati Dist.Pune |
| 32 | 6285 | Bharati Vidyapeeth's College of Engineering for Women, Katraj, Dhankawadi, Pune |
| 33 | 6289 | B.R.A.C.T's Vishwakarma Institute of Information Technology, Kondhwa (Bk.), Pune |
| 34 | 6298 | Zeal Education Society's Zeal College of Engineering & Reserch, Narhe, Pune |
| 35 | 6310 | Nutan Maharashtra Vidya Prasarak Mandal, Nutan Maharashtra Institute of Engineering &Technology, Talegaon station, Pune |
| 36 | 6325 | Alard Charitable Trust's Alard College of Engineering and Management, Pune |
| 37 | 6628 | Dattakala Group Of Institutions, Swami – Chincholi Tal. Daund Dist. Pune |
| 38 | 6634 | |
| 39 | 6635 | Samarth Group of Institutions, Bangarwadi, Post Belhe Tal. Junnar Dist. Pune |
| 40 | 6649 | TSSM's Bhivarabai Sawant College of Engineering and Research, Narhe, Pune |
| 41 | 6732 | Dr. D. Y. Patil School OF Engineering, Lohegaon, Pune |
| 42 | 6754 | International Institute of Information Technology (IIIT), Pune. |
| 43 | 6755 | JSPM Narhe Technical Campus, Pune. |
| 44 | 6758 | Sahyadri Valley College of Engineering & Technology, Rajuri, Pune |
| 45 | 6759 | |
| 46 | 6767 | Suman Ramesh Tulsiani Technical Campus: Faculty of Engineering, Kamshet,Pune. |
| 47 | 6768 | P.K. Technical Campus, Pune. |
| 48 | 6769 | Rasiklal M. Dhariwal Sinhgad Technical Institutes Campus, Warje, Pune. |
| 49 | 6770 | SKN Sinhgad Institute of Technology & Science, Kusgaon(BK),Pune. |
| 50 | 6006 | Flora InstituteUG-Engineering-Long-Write-Up-Relatw-It-with-Maharashtra Common Entrance Test (MHT CET) |
| 51 | 6122 | |
| 52 | 6138 | Dr. D. Y. Patil School of Engineering & Technology, Charholi(Bk), Via Lohgaon, Pune |
| 53 | 6139 | Anantrao Pawar College of Engineering & Research, Pune |
| 54 | 6141 | Bharati Vidyapeeth's Group of Institute. Lavale Technical Campus, Mulshi, Pune. |
| 55 | 6144 | Pad. Dr.D.Y.Patil Institute of Engineering, Management & Reseach, Akurdi, Pune |
| 56 | 6145 | Keystone School of Engineering, Pune |
Questions related to MAHA CET
Related E-books and Sample Papers