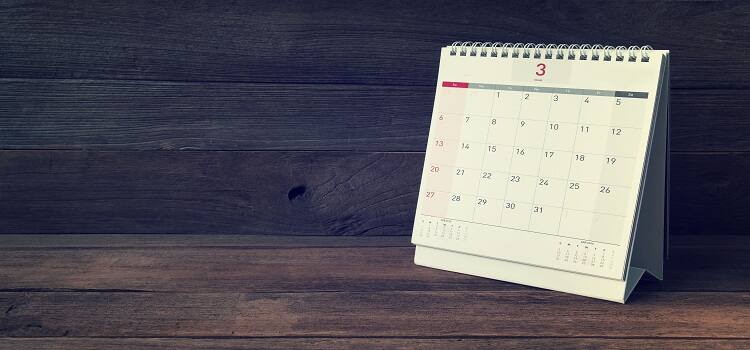 JoSAA Important Dates 2018- Joint Seat Allocation Authority (JoSAA) 2018 announced the important dates of JOSAA on June 6. The JoSAA 2018 important dates comprise the schedule of different rounds of counselling and seat allotment. The important dates of JoSAA 2018 also include the dates for registration, choice filling, seat allotment. Candidates will also be able to check the dates for the mock seat allotment as well after each round. JoSAA 2018 important dates also include the dates for the acceptance of seat by JoSAA as well as reporting at the allotted centre. After every round, under important dates of JoSAA 2018, candidates will also get to know about the seats that have been filled and those which are available. JoSAA 2018 will conduct counselling for candidates who will be applying for admission to the IITs, NITs, IIITs and CFTIs. Candidates can read the complete article that is given on this page for detailed information about the JoSAA important dates 2018.

Latest: Round 7 result of Seat Allotment of JoSAA 2018 released   

JEE Advanced College Predictor
Know your admission chances
Use Now
Result of JEE Main 2018 was declared on April 30 and JEE Advanced 2018 on June 10.
JoSAA Important Dates 2018
The important dates of JoSAA 2018 are given below in the table. Candidates can go through the table that is given below to know all the information related to JoSAA 2018 like registration,  choice filling, mock rounds and seat allotment etc. The  dates for JoSAA Counselling can be checked by candidates to keep track of the important events.
JoSAA 2018 Important Dates
| | | |
| --- | --- | --- |
| S. No | Events | Dates  |
| 1. | Announcement of JEE Main 2018 Result | April 30, 2018 |
| 2. | Beginning of online registration & choice filling | June 15, 2018 at 10 am |
| 3. | Start date for choice filling for JEE Advanced AAT | June 18, 2018 |
| 4. | Display of the Mock Seat Allocation – First Round based on choiced till June 18 | June 19, 2018 at 5 pm |
| 5. | Mock Seat Allocation – Second Round based on choiced till June 23 | June 24, 2018 at 5 pm |
| 6. | Last date for registration and choice filling | June 25, 2018 at 5 pm |
| 7. | Reconciliation of Data, Allocation of Seats, Verification and Validation | June 26, 2018 |
| 8. | First Round of Seat Allocation | June 27, 2018 at 10 am |
| 9. | JoSAA 2018- First round of acceptance of seat and reporting at the centre | June 28 to July 2, 2018 (10 am till 5 pm) |
| 10. | First Round of JoSAA 2018- Display of Seats Filled/Availability Status | July 3, 2018 at 10 am |
| 11. | JoSAA 2018- Second Round of seat allotment | July 3, 2018 at 5 pm |
| 12. | JoSAA 2018- Second round of acceptance of seat and reporting at the centre | July 4 & July 5, 2018 (10 am till 5 pm) |
| 13. | Second Round of JoSAA 2018- Display of Seats | July 3, 2018 |
| 14. | Result of third Round of JoSAA Seat Allotment and Display of vacant seats | July 10, 2018 |
| 15. | JoSAA 2018 - Third round of acceptance of seat and reporting at the centre | July 11-12, 2018 (8 am - 12 pm) |
| 16. | Display of seats filled status and Seat Allocation (Round 4) | July 12, 2018, 4 pm |
| 17. | Fourth Round of JoSAA 2018 seat allotment | July 12, 2018 |
| 18. | JoSAA 2018- Fourth round of acceptance of seat and reporting at the centre | July 13-14, 2018 (8 am -12 pm) |
| 19. | Display of seats filled status and Seat Allocation (Round 5) | July 14, 2018 4 pm |
| 20. | Round Five of JoSAA 2018 seat Allocation | July 14, 2018 4 pm |
| 21. | JoSAA 2018 -Round Five of acceptance of seat and reporting at the centre | July 15, 2018 (8 am - 12 pm) |
| 22. | Display of seats filled status and Seat Allocation (Round 6) | July 15, 2018 at 10 am |
| 23. | Round Six of JoSAA 2018 Seat allotment | July 15, 2018 at 10 am- 5 pm |
| 24. | JoSAA 2018- Round six of acceptance of seat and reporting at the centre | July 16 & July 17, 2018 (10 am till 5 pm) |
| 25. | JoSAA 2018- Display of Filled Seats/Availability Status | July 18, 2018 at 10 am |
| 26. | Round seven of JoSAA 2018 seat allotment | July 18, 2018 at 5 pm |
| 27. | JoSAA 2018 -Round Seven of acceptance of seat and reporting at the centre | July 19, 2018 (10 am till 5 pm) |
Questions related to JEE Advanced
Related E-Books and Sample Papers