KCET Participating Institutes 2023 - Check Now
KCET Participating Institutes 2023 - The Karnataka Examinations Authority (KEA) will release the KCET 2023 participating institutions along with the seat matrix. The participating institutes of KCET 2023 are the colleges that take admission through KCET exam.

Students preparing for KCET 2023 for admission in B.Tech courses in Karnataka must know various colleges in which they can get admission. There are a total of 252 KCET 2023 participating institutes offering B.Tech courses and 42 engineering colleges in Karnataka offering architecture courses. Also, KCET 2023 participating institutes offer second shifts B.Tech courses. Students are provided here the complete list of KCET 2023 participating institutes with total seats and course-wise distribution of seats. Students can also check college code of various participating institutes of KCET 2023 which will help in filling choices at the time of KCET Counselling and seat allotment 2023.
Also check, Colleges accepting KCET scores
Stay up-to date with KCET News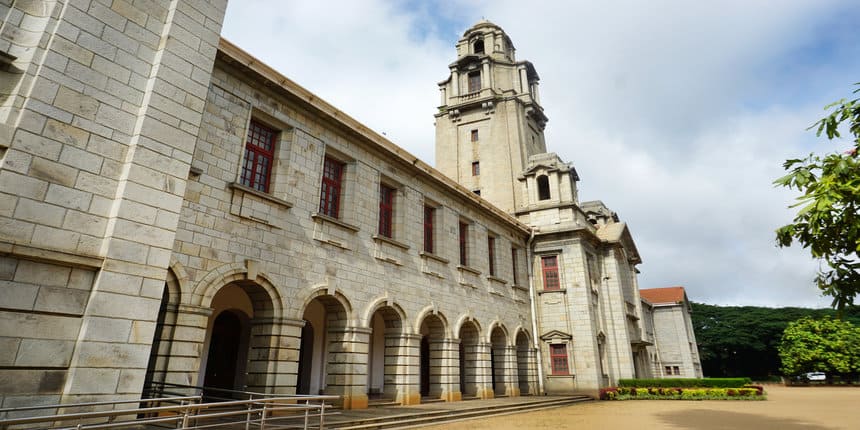 Also, Check KCET 2021 Fee Structure- Click Here
KCET Participating Institutes 2021 (Previous year stats)
College Code

College Type

Name of the Participating Institute

Seat Intake

Course-wise break-up

E001

Govt.

553

AR-38,CE-126,CS-74,EC-63,EE-84,IE-63,ME-105

E002

Govt.

241

CE-63,CS-63,EC-63,ST-21,TX 31

E003

PA

300

CE-60,EC-60,EE-60,IM-60,ME-60

E048

PUA

B M S College of Engineering

383

AR-48,BT-20,CE-30,CH-30,CS-60,EC-30,IE-45,IT-14,MD-16,ME-60,TC-30

E004

PA

629

CE-89,CS-60,EC-120,EE-60,IM-60,IT-60,ME-120,TC-60

E060

PUA

Dr. Ambedkar Institute Of Technology

180

CE-14,CS-60,EC-30,IE-30,MD-16,ME-30

E005

PUA

530

BT-30,CE-60,CH-20, CS-90,EC-90,EE-30, IE-30,IM-30,IT-30, ME-60,SE-30,TC-30

E006

PUA

574

AR-34,BT-30,CE-60,

CH-30,CS-60,EC-60, EE-30,IE-60,IM-30, IT-30, MD-30,

ME-90,TC-30

E007

PUA

784

AE-30,AR-34,AU-30,

BT-30,CE-90,CH-30, CS-60,CT-30,EC-90, EE-60,IE-60,IM-30,

IT-30, MD-30,

ME-90,TC-60

E008

PUA

510

CE-90,CS-90,EC-90, EE-30,IE-30,IM-30, IT-30,ME-90,TC-30

E009

Priv. Univ.

P E S University (Formerly PESIT)

408

BT-24,CE-24,CS-144, EC-120,EE-24,ME-72

E010

PUA

90

CE-23,CS-22,EC-23, ME-22

E011

ML

486

AE-54,CE-54,CH-27, CS-81,EC-81,EE-27, IE-27, IM-14,MD-13, ME-81,TC-27

E012

PUA

375

BT-30,CE-30,CS-60, EC-60,EE-60,IE-30, IM-15,ME-60,TC-30

E013

MR

270

CE-54,CS-41,EC-54, EE-27,IE-40,ME-54

E014

PUA

360

AE-30,CE-60,CS-60, EC-60,IE-60,ME-60, TC-30

E015

PUA

Dr.T.Thimmaiah Institute of Technology

Oorgaum Post, Kolar Gold Field (KGF), Bangarapet

248

CE-30,CS-60,EC-60, EE-30,ME-38,MN-30

E016

PUA

Siddaganga Institute of Technology

461

AR-26,BT-15,CE-30, CH-30,CS-60,EC-60, EE-30,EI-30,IE-30, IM-30, ME-90,TC-30

E017

DU

Sri Siddartha Institute of Technology

402

CE-36,CS-72,EC-72, EE-36,IE-54,IM-24, MD-18,ME-36,TC-54

E018

PUA

Kalpatharu Institute of Technology

240

CE-30,CS-60,EC-60, IE-30,ME-60

E021

PA

Sri Jayachamarajendra College of Engineering.

520

CE-60,CS-60,EC-60, EE-60,EN-60,IP-60, IT-60,ME-60,PT-40

E057

PUA

Sri Jayachamarajendra College of Engineering.

136

BT-16,CS-30,CT-30, EC-30,IE-30

E022

PA

The National Institute of Engineering

360

CE-60,EC-60,EE-60, IP-60,ME-120

E056

PUA

The National Institute of Engineering

240

CE-60,CS-60,EC-30, IE-60,ME-30

E023

PA

P E S College of Engineering

380

AU-29,CE-91,EC-60, EE-40,IP-40,ME-120

E058

PUA

P E S College of Engineering

120

CE-16,CS-60,EC-30, IE-14

E024

PA

Malnad College of Engineering

319

CE-60,EC-89,EE-50, ME-120

E047

PUA

Malnad College of Engineering

126

AU-25,CS-30,IE-20, IP-25,IT-26

E028

PUA

Tontadarya College of Engineering

180

CE-30,CS-30,EC-30, EE-30,ME-60

E029

PUA

Maratha Mandal Engineering College

150

CS-30,EC-60, ME-60

E030

PA

KLE Technological University (Formerly BVBCET)

240

CE-60,EC-60,EE-60, ME-60

E031

PA

Basaveshwara Engineering College

421

CE-90,CS-60,EC-60, EE-60,IP-31,ME-120

E049

PUA

Basaveshwara Engineering College

149

AU-16,BT-15,CE-14, CS-15,EC-30,IE-44, IT-15

E032

PUA

R.T.E Socity`s Rural Engineering College

180

AU-14,CE-30,CS-30, EC-30,ME-60,TX-16

E033

PUA

Sri Taralabalu Jagadguru Institute of Technology.

300

CE-60,CS-60,EC-60, EE-30,IE-30,ME-60

E034

ML

Sri Dharmasthala Manjunatheswara

College of Engineering

270

CE-40,CH-14,CS-54, EC-54,EE-27,IE-27, ME-54

E035

MR

Anjuman Engineering College

165

CE-27,CS-20,EC-27, EE-27,IE-10,ME-54

E036

PUA

K L E Dr. M S Sheshagiri College of

Engineering and Technology

335

BM-16,BT-15,CE-60, CH-14,CS-60,EC-60, EE-30,ME-60,TC-20

E037

PUA

K.L.S. Gogte Institute of Technology

454

AR-34,CE-60,CS-90, EC-60,EE-60,IE-30, IP-30,ME-90

E038

PUA

B L D E A`s V.P. Dr. P. G. Hallakatti

College of Engg. and Tech.

302

AR-17,AU-15,CE-30, CS-60,EC-60,EE-30, IE-30,ME-60

E040

PUA

Hira Sugar Institute of Technology

150

CS-30,EC-30,EE-30, ME-60

E041

PA

P D A College of Engineering

320

CE-89,EC-60,EE-40, IP-40,ME-91

E059

PUA

P D A College of Engineering

217

AR-17,AU-20,CE-46, CR-20,CS-44,EC-30, IE-20,IT-20

E042

MR

Khaja Banda Nawaz College of Engineering

284

AE-14,BM-14,CE-54, CS-54,EC-40,IT-27, ME-54,PE-27

E043

MR

Gurunanak Dev Engineering College

283

AU-13,CE-54,CS-54, EC-54,EE-27,

IE-27,ME-54

E044

PUA

Bheemanna Khandre Institute of Technology

316

CE-60,CH-16,

CS-60,EC-90,ME-90

E045

PUA

Rao Bahadur Y.Mahabaleswarappa

Engineering College

370

CE-60,CS-60,EC-60, EE-60,IE-30,IP-20, IT-20,ME-60

E046

PUA

H K E`s S L N College of Engineering

135

CE-30,CS-30,EC-30, IE-15,ME-30

E053

PUA

N M A M Institute of Technology

429

BT-35,CE-60,CS-90, EC-90,EE-30,IE-34, ME-90

E054

PUA

K V G College of Engineering

320

CE-90,CS-60,EC-60, EE-30,IE-20,ME-60

E055

MR

P A College of Engineering

256

BT-13,CE-54,CS-54, EC-54,EE-27,ME-54

E061

GOVT.

University B.D.T. college of Engineering

462

CE-63,CS-63,EC-73, EE-63,EI-63,IP-63,ME-74

E062

PUA

Bapuji Institute of Engineering and Technology

425

BM-15,BT-30,CE-60, CH-16,CS-60,EC-60, EE-30,EI-14,IE-60, ME-60,TX-20

E063

PUA

S J M Institute of Technology

195

AU-15,CE-30,CS-50, EC-50,EE-20,ME-30

E064

PUA

Adhichunchanagiri Institute of Technology

300

CE-60,CS-60,EC-60, EE-30,IE-30,ME-60

E065

PUA

Jawaharlal Nehru National College of Engineering

360

CE-60,CS-60,EC-60, EE-30,IE-60,ME-60, TC-30

E070

MR

Bahubali College of Engineering

135

CE-27,CS-27,EC-27, IE-27,ME-27

E071

PUA

Vidya Vardhaka College of Engineering

270

CE-30,CS-60,EC-60, EE-30,IE-30,ME-60

E075

PUA

Ballari Institute of Technology and Management

420

CE-60,CS-90,EC-90, EE-60,ME-120

E076

PUA

Proudadevaraya Institute of Technology

210

CE-30,CS-30,EC-60, EE-30,ME-60

E077

PUA

Vidya Vikas Institute of Engineering

and Technology

240

CE-30,CS-30,EC-60, EE-60,IE-30,ME-30

E078

ML

The Oxford College of Engineering

432

AU-27,BT-27,CE-54, CS-54,CT-27,EC-54, EE-54,IE-54,ME-54, MT-27

E079

PUA

Acharya Institute of Technology

585

AE-30,AU-30,BT-15, CE-60,CS-60,CT-30, EC-60,EE-60,IE-60, ME-60,MN-60,

MS-30, MT-30

E081

PUA

H M S Institute of Technology

210

CE-60,CS-30,EC-30, EE-30,ME-60

E082

PUA

J S S Academy of Technical Education

314

CE-30,CS-60,EC-60, IE-44,IM-30,IT-30, ME-60

E083

MR

H.K.B.K.College of Engineering

297

CE-54,CS-54,EC-81, EE-27,IE-27,ME-54

E085

PUA

APS College of Engineering

180

CE-30,CS-30,EC-60, IE-30,ME-30

E086

PUA

Sri Sairam College of Engineering

240

CS-60,EC-60,EE-30, ME-90

E087

PUA

Vivekananada Institute of Technology

225

CE-30,CS-45,EC-60, IE-30,ME-30,TC-30

E088

PUA

Bangalore College of Engineering and Technology

210

CE-30,CS-46,EC-44, EE-30,IE-30,ME-30

E089

PUA

B T L Institute of Technology and Management

270

CE-30,CS-60,EC-60, EE-30,IE-30,ME-60

E090

PUA

Sri Revana Siddeswara Institute of Technology

210

CE-30,CS-60,EC-60, ME-60

E091

PUA

K S Institute of Technology

210

CS-60,EC-60,ME-60, TC-30

E092

PUA

Vemana Institute of Technology

300

CE-30,CS-60,EC-60, IE-60,ME-60,TC-30

E093

PUA

Basavakalyana Engineering College

210

CE-30,CS-44,EC-46, IE-30,ME-60

E094

PUA

Coorg Institute of Technology

210

CE-30,CS-44,EC-46, IE-30,ME-60

E095

PUA

AMC Engineering College

480

CE-30,CS-120,EC-90, EE-30,IE-60,

ME-120, TC-30

E096

PUA

East Point College of Engineering and Technology

360

CE-60,CS-60,EC-60, EE-60,IE-60,ME-60

E097

PUA

C M R Institute of Technology

510

CE-60,CS-90,EC-120, EE-60,IE-60,ME-60, TC-60

E098

PUA

Atria Institute of Technology

330

CE-60,CS-60,EC-90, IE-60,ME-60

E099

ML

New Horizon College of Engineering

351

AU-27,BT-27,CE-54, CS-54,EC-54,EE-27, IE-54,ME-54

E100

PUA

K N S Institute of Technology

210

CE-30,CS-60,EC-60, IE-30,ME-30

E101

PUA

Channabasaveshwara Institute of Technology

270

CE-30,CS-60,EC-60, EE-30,IE-30,ME-60

E102

PUA

DON BOSCO Institute of Technology

390

CE-30,CS-90,EC-90, EE-30,IE-30,ME-90, TC-30

E103

PUA

Global Academy of Technology

360

CE-60,CS-90,EC-90, EE-30,IE-30,ME-60

E104

PUA

Nagarjuna College of Engineering and Technology

330

CE-90,CS-60,EC-60, IE-30,ME-90

E105

PUA

Nitte Meenakshi Institute of Technology

450

AE-30,CE-60,CS-90, EC-90,EE-30,IE-60, ME-90

E106

PUA

East West Institute of Technology

450

CE-90,CS-90,EC-90, EE-30,IE-60,ME-90

E107

PUA

B N M Institute of Technology

210

CS-60,EC-60,EE-30, IE-30,ME-30

E108

PUA

Saptagiri College of Engineering.

360

BT-30,CE-30,CS-60, EC-60,EE-60,IE-60, ME-60

E109

PUA

City Engineering College

360

CE-60,CS-90,EC-90, IE-60,ME-60

E110

PUA

Yellamma Dasappa Institute of Technology

180

CE-30,CS-30,EC-60, IE-30,ME-30

E111

PUA

Sri Venkateshwara College of Engineering

300

CE-60,CS-60,EC-60, EE-30,IE-30,ME-60

E112

PUA

Sri Krishna Institute of Technology

315

CE-60,CS-60,EC-60, EE-30,IE-30,MD-15, ME-60

E113

PUA

Sambhram Institute of Technology

360

CE-60,CS-90,EC-90, IE-60,ME-60

E114

PUA

G M Institute of Technology

232

BT-22,CE-30,CS-30, EC-60,IE-30,ME-60

E115

PUA

S J B Institute of Technology

360

CE-60,CS-90,EC-60, EE-30,IE-60,ME-60

E116

PUA

R.L.Jalappa Institute of Technology

180

CS-60,EC-60,ME-60

E117

PUA

Alpha College Engineering

210

CE-30,CS-60,EC-30, IE-30,ME-60

E118

PUA

RNS Institute of Technology

390

CE-30,CS-60,EC-90, EE-30,IE-60,IT-30, ME-90

E119

MR

K C T Engineering College

101

CE-27,CS-27,EC-20, ME-27

E120

PUA

Jnanavikasa Institute of Technology

210

CE-30,CS-30,EC-60, IE-30,ME-60

E121

PUA

Vivekananada College of Engineering Technology

270

CE-60,CS-60,EC-60, IE-30,ME-60

E123

ML

Canara Engineering College Bantwal

216

CS-54,EC-54,EE-27, IE-27,ME-54

E124

PUA

Rajiv Gandhi Institute of Technology

210

BM-30,CE-30, CS-60,EC-30, EE-30,ME-30

E126

PUA

B M S Institute of Technology and Management

239

CE-30,CS-44,EC-45, EE-30,IE-30,

ME-30,TC-30

E127

PUA

M S Engineering College

270

CE-30,CS-60,EC-60, EE-30,IE-30,ME-60

E128

PUA

Appa Institute of Engineering and Technology

270

CE-60,CS-60,EC-60, IE-30,ME-60

E129

MR

St. Joseph Engineering College

216

CE-27,CS-54,EC-54, EE-27,ME-54

E130

PUA

Shridevi Institute of Engineering and Technology

240

CE-30,CS-60,EC-30, EE-30,IE-30,ME-60

E131

PUA

Basava Academy of Engineering

120

CE-30,CS-30, EC-30,ME-30

E132

MR

Secab Institute of Engineering and Technology

189

CE-54,CS-27,EC-27, EE-27,ME-54

E133

PUA

G S S S Institute of Engineering and

Technology for Women

240

CS-60,EC-60,EE-30, IE-30,IT-30,TC-30

E134

PUA

Smt. Kamala and Sri Venkappa M.Agadi

College of Engg. and Tech.

180

CE-30,CS-30,EC-30, EE-30,IE-30,ME-30

E135

PUA

K L S Viswanathrao Deshpande Rural

Institute of Technology

210

CE-30,CS-30,EC-60, EE-30,ME-60

E136

PUA

Moodalakatte Institute of Technology

180

CE-30,CS-30,EC-30, EE-30,ME-60

E139

PUA

Impact College of Engineering and Applied Sciences

150

CE-30,CS-30,EC-30, EE-30,ME-30

E141

PUA

PES Institute of Technology (South Campus)

330

CS-90,EC-90, IE-60,ME-90

E142

PUA

B G S Institute of Technology

195

CE-30,CS-45,

EC-60,IE-30,ME-30

E143

PUA

Jain University, School of Engineering

and Technology

378

CE-54,CS-54,EC-54, EE-54,IE-54,ME-54, SE-54

E144

PUA

Srinivas Institute of Technology

454

AE-30,AR-34,AU-60, CS-60,EC-60,EE-30, IE-30,ME-90,

MR-30,NT-30

E145

PUA

Rajarajeswari College of Engineering

300

CE-60,CS-60,EC-60, EE-30,IE-30,ME-60

E146

PUA

Shreedevi Institute of Technology

360

AE-30,CE-90,CS-60, EC-60,IE-30,ME-90

E147

PUA

T.John Engineering College

270

CE-60,CS-60,EC-60, IE-30,ME-60

E148

PUA

Nandi Institute of Technology and

Management Sciences

150

CS-30,EC-30,EE-30, IE-30,ME-30

E149

PUA

Cambridge Institute of Technology

300

CE-30,CS-90,EC-60, EE-30,IE-30,ME-60

E150

PUA

P E S Institute of Technology and Management

270

CE-30,CS-60,EC-60, EE-30,IE-30,ME-60

E151

PUA

Mangalore Institute of Technology and Engineering

360

AE-30,CE-60,CS-60, EC-60,IE-30,

ME-90,MT-30

E152

ML

S D M Institute of Tech.

216

CE-27,CS-54,EC-54, EE-27,IE-27,ME-27

E153

PUA

S E A College of Engineering and Technology

270

CE-60,CS-60,EC-60, IE-30,ME-60

E154

GOVT.

Government Engineering College

252

CE-63,CS-63, EC-63,ME-63

E155

GOVT.

Government Engineering College

252

CE-63,CS-63, EC-63,ME-63

E156

GOVT.

Government Engineering College

252

CE-63,CS-63, EC-63,ME-63

E157

GOVT.

Government Engineering College

252

CE-63,CS-63, EC-63,ME-63

E158

PUA

Maharaja Institute of Technology

300

CE-60,CS-60,

EC-60,IE-60,ME-60

E159

PUA

Karavali Institute of Technology

330

AE-30,CE-60,CS-

60,EC-30,EE-30, IE-30,ME-90

E160

PUA

Sahyadri College of Engg. and Management

360

CE-60,CS-90,EC-60, IE-60,ME-90

E161

GOVT.

Government Engineering College

Madikeri Road, Malapatna, Kushalnagar,

252

CE-63,CS-63, EC-63,ME-63

E162

GOVT.

Government Engineering College

252

CE-63,CS-63, EC-63,ME-63

E163

GOVT.

Government Engineering College

252

CE-63,CS-63, EC-63,ME-63

E164

GOVT.

Government Engineering College

252

CE-63,CS-63, EC-63,ME-63

E165

PUA

Dr. M.V.Shetty Institute of Technology

180

CS-30,EC-30,EE-30, IE-30,ME-60

E166

PUA

K L E Institute of Technology

240

CE-30,CS-30,EC-60, EE-30,IE-30,ME-60

E167

PUA

K L E S`s K L E College of Engineering

and Technology

180

CE-30,CS-60, EC-30,ME-60

E168

PUA

Amrutha Institute of Engineering and Management

120

CE-30,CS-30, EC-30,ME-30

E169

PUA

Alva`s Institute of Engineering and Technology

270

CE-60,CS-60,EC-60, IE-30,ME-60

E171

PUA

Brindavan College of Engineering

270

CE-60,CS-60,EC-60, IE-30,ME-60

E172

PUA

R.R.Institute of Technology

270

CE-60,CS-30,EC-60, EE-30,IE-30,ME-60

E173

PUA

Sai Vidya Institute of Technology

210

CE-30,CS-30,EC-60, EE-30,IE-30,ME-30

E174

PUA

Dr. Sri. Sri. Sri. Shivakumara Mahaswamyji

210

CE-30,CS-30,EC-30, EE-30,IE-30,ME-60

E175

PUA

S.G.Balekundri Institute of Technology

240

CE-60,CS-30,EC-60, EE-30,ME-60

E176

PUA

Navodaya Institute of Technology

240

CE-60,CS-30,EC-30, EE-30,IE-30,ME-60

E177

PUA

Rajeev Institute of Technology

270

CE-60,CS-60,EC-30, EE-30,IE-30,ME-60

E178

PUA

N I E Institute of Technology

150

CS-30,EC-30,EE-30, IE-30,ME-30

E179

PUA

P N S Institute of Technology

210

CE-30,CS-44,EC-46, EE-30,IE-30,ME-30

E180

MR

Bearys Institute of Technology

135

CE-27,CS-27, EC-27,ME-54

E182

PUA

Shaikh College of Engineering and Technology

150

CE-30,CS-30, EC-30,ME-60

E183

PUA

Sha-Shib College of Engineering

210

AE-30,CE-60,

CS-30,EC-30,ME-60

E184

PUA

C Byre Gowda Institute of Technology

240

CE-60,CS-60, EC-60,ME-60

E185

PUA

Angadi Institute of Technology and Management

210

CE-30,CS-60,EC-30, EE-30,ME-60

E186

PUA

ACS College of Engineering

210

AE-30,BM-30,

CE-30,CS-30,EC-30, EE-30,ME-30

E187

PUA

Prasanna College of Engineering and Technology

120

CE-30,CS-30, EC-30,ME-30

E188

PUA

Vijaya Vittala Institute of Technology

180

CE-60,CS-30, EC-30,ME-60

E189

PUA

NDRK Institute of Technology

150

CE-30,CS-30, EC-30,ME-60

E191

PUA

Akshaya Institute of Technology

180

CE-30,CS-30, EC-60,ME-60

E193

PUA

A Shama Rao Foundation,

Srinivas School of Engineering Srinivas Integrated Campus

240

CE-60,CS-60, EC-60,ME-60

E194

GOVT.

Government Engineering College

252

CE-63,CS-63, EC-63,ME-63

E195

PUA

Ekalavya Institute of Technology

150

CE-30,CS-30,EC-30, EE-30,ME-30

E196

PUA

Jain College of Engineering

150

CE-30,CS-30,EC-30, EE-30,ME-30

E197

PUA

Veerappa Nisty Engineering College

150

CE-30,CS-30,EC-30, EE-30,ME-30

E198

PUA

Godutai Engineering College for Women

180

CS-60,EC-60,EE-30, IE-30

E199

PUA

AGM Rural Engineering College

150

CE-30,CS-30,EC-30, EE-30,ME-30

E201

PUA

Gopalan College of Engineering and Management

120

CE-30,CS-30, EC-30,ME-30

E202

PUA

Sampoorna Institute of Technology and Research

180

CE-30,CS-30,EC-60, EE-30,ME-30

E203

PUA

K.S. School of Engineering And Management

210

CE-30,CS-60,EC-60, EE-30,ME-30

E204

PUA

Bangalore Technological Institute

210

CE-60,CS-60, EC-30,ME-60

E205

PUA

ATME College of Engineering

240

CE-30,CS-60,EC-60, EE-30,ME-60

E206

PUA

Shri Madhwa Vadiraja Institute of

Technology and Management

210

CE-30,CS-60, EC-60,ME-60

E207

PUA

V S M Institute of Technology

120

CE-30,CS-30, EC-30,ME-30

E208

PUA

Achutha Institute of Technology

150

AE-30,CE-30,

CS-30,EC-30,ME-30

E209

PUA

Jyothi Institute of Technology

150

CE-30,CS-30,EC-30, IE-30,ME-30

E210

PUA

G Madegowda Institute of Technology

210

CE-60,CS-30,EC-30, EE-30,ME-60

E211

PUA

Jain Institute of Technology

210

CE-60,CS-30,EC-30, EE-30,ME-60

E212

PUA

Dayananda Sagar Academy of Technology

356

AR-26,CE-60,CS-60, EC-60,EE-30,

IE-60,ME-60

E213

PUA

Lingarajappa Engineering College

210

CE-60,CS-30,EC-30, EE-30,ME-60

E216

PUA

Shetty Institute of Technology

150

CE-30,CS-30,EC-30, EE-30,ME-30

E217

PUA

Girijabai Sail Institute of Technology

120

CE-30,CS-30

,EC-30,ME-30

E218

PUA

Sri Pillappa College of Engineering

120

CE-30,CS-30, EC-30,ME-30

E219

PUA

Mangalore Marine College and Technology

150

CE-30,EC-30,

EE-30,ME-30,MR-30

E220

PUA

Alliance University

126

CE-18,CS-18,EC-18, EE-18,IG-18,

ME-18,SE-18

E221

PUA

Biluru Gurubasava Mahaswamiji

Institute of Technology

120

CE-30,CS-30, EC-30,ME-30

E222

PUA

Adarsha Institute of Technology

180

CS-60,EC-60,ME-60

E223

PUA

Sri Vidya Vinayaka Institute of Technology

120

CE-30,CS-30, EC-30,ME-30

E227

PUA

Cauvery Institute of Technology

150

CE-30,CS-30,EC-30,ME-60

E232

DU

Reva University

832

AR-16,CE-168,CS-216,EC-168,EE-96,ME-168

E233

PUA

Jain Acharya Gundharnandi Maharaj

Institute of Technology

90

CE-30,EC-30, ME-30

E235

Priv. Univ

M.S. Ramaiah University of Applied Sciences

120

CE-24,CS-24,EC-24, EE-24,ME-24

E236

PUA

Sri Vinayaka Institute of Technology

150

CP-30,EC-30,EE-30, ME-30,MN-30

E237

DU

Presidency University

576

CE-96,CS-96,EC-96, EE-96, ME-96, PE-96

E238

PUA

Mysuru Royal Institute of Technology

150

CE-30,CS-60, EC-30,ME-30

E239

PUA

East West College of Engineering

150

AE-30,CE-30,

CS-30,EC-30,ME-30

E240

DU

Dayananda Sagar University

228

CS-72,EC-72, EP-12,ME-72

E241

DU

KLE Technological University

(Formerly BVBCET)

336

AR-24,BT-24,CE-

24,CS-96,EC-72, ME-72,RO-24

E252

PUA

Mysore College of Engineering and Management

150

CE-30,CS-30,EC-30, IE-30,ME-30

Second Shift Colleges

E501

PUA

B L D E A`s V.P. Dr. P. G. Hallakatti College of Engg. and Tech.

81

CE-27,EE-27, ME-27

E504

PUA

108

CE-27,CS-27, EC-27,ME-27

E505

PUA

81

CS-27,EC-27,ME-27

E506

PUA

81

CS-27,EC-27,ME-27

E507

ML

96

CS-24,EC-24, EE-24,ME-24

E508

PUA

54

EC-27,ME-27

E509

PUA

A Shama Rao Foundation

27

ME-27

E510

PUA

Dayananda Sagar College of Engineering

54

CS-27,EC-27

E511

PUA

27

ME-27

E512

ML

M V J College of Engineering

24

CS-24

E513

MR

24

ME-24

E514

MR

24

ME-24

E515

PUA

AGM Rural College OF Engineering & Technology

27

CE-27

Architecture Colleges







College Code

College Type

College Name

Govt. Seats

Course Wise Break-up

E001

GOVT.

University Visveswariah College of Engineering

38

AR-38

E006

PUA

M S Ramaiah Institute of Technology

34

AR-34

E007

PUA

Dayananda Sagar College of Engineering

34

AR-34

E016

PUA

Siddaganga Institute of Technology

26

AR-26

E037

PUA

K.L.S. Gogte Institute of Technology

34

AR-34

E038

PUA

B L D E A`s V.P. Dr. P. G. Hallakatti

17

AR-17

E039

PUA

Malik Sandal Institute of Arts and Architecture

26

AR-26

E048

PUA

B M S College of Engineering

48

AR-48

E059

PUA

P D A College of Engineering

17

AR-17

E144

PUA

Srinivas Institute of Technology

34

AE-34

E190

PUA

Acharya N R V School of Architecture

34

AR-34

E212

PUA

Dayananda Sagar Academy of Technology

26

AR-26

E214

PUA

Aakar Academy of Architecture

34

AR-34

E215

PUA

B M S School of Architecture

34

AR-34

E224

PUA

Impact School of Architecture

34

AR-34

E225

PUA

S.J.B School of Architecture and Planning BANGALORE

34

AR-34

E228

PUA

Mysore School of Architecture

34

AR-34

E229

PUA

Gopalan School of Architecture and Planning

17

AR-17

E230

PUA

RR School of Architecture

17

AR-17

E231

PUA

Best School of Architecture

17

AR-17

E232

DU

Reva University

16

AR-16

E241

DU

KLE Technological University (Formerly BVBCET)

24

AR-24

E242

PUA

BGS School of Architecture and Planning

34

AR-34
Frequently Asked Question (FAQs) - KCET Participating Institutes 2023 - Check Now
Question: Are KCET participating institutes private colleges?
Answer:
No, there are government as well as private institutes offering admissions through KCET.
Question: Can I get admission outside Karnataka through KCET?
Answer:
It is a state exam and thus, admissions to Karnataka colleges is offered through KCET.
Question: Where can I find the KCET colleges for BTech?
Answer:
The conducting authorities shall release the list of KCET 2023 participating institutes on the official website.
Questions related to KCET
Showing 9280 out of 9280 Questions