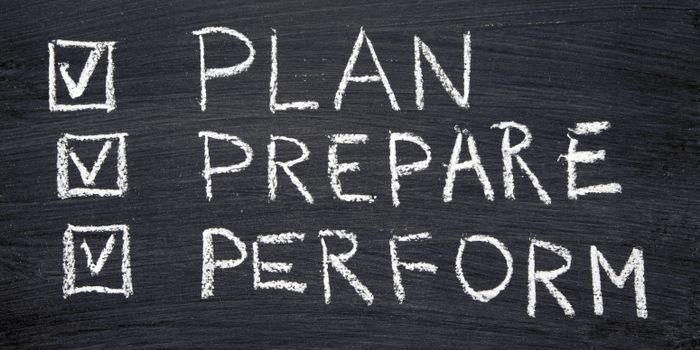 How to Prepare for MHT CET 2019? This is one of the commonly asked questions by students from Maharashtra who have to appear for the state engineering entrance exam to avail admissions to the B.Tech programmes in the state. So what does MHT CET preparation entail? What syllabus to cover, which books to read? What is the exam pattern? Which topics are more covered in the MHT CET exam? How to score so and so rank? How many marks will fetch admissions? Preparation for MHT CET will involve all these aspects and more. Careers360 has compiled tips and guidelines for toppers and experts on how to crack MHT CET 2019. Candidates can go through the article below to know how to prepare for MHT CET 2019.
Latest: To apply for MHT CET - Click here
How much time is available for MHT CET preparation?
MAHA CET College Predictor
Know your admission chances
Use Now
Before stepping into the plans for preparation, it is important to know the time frame available for preparation. To know how to prepare for MHT CET will also involve knowing how much time is at disposal to prepare for the same. The tentative dates for MHT CET 2019 are given below so candidates can have an inkling of the time they have at their disposal to prepare. Candidates can use the same to keep track of the timelines for each stage of the exam starting from application to the declaration of the result.
Important Dates of MHT CET 2019 (Tentative)
| | |
| --- | --- |
| Particulars | Dates |
| Online registration | January 1, 2019 |
| Registration and application with late fee | Last Week Of March, 2019 |
| Issue of Admit Card (through candidate login) | Last Week Of April To Second Week Of May, 2019 |
| Date of Examination | May 2-13, 2019 |
| Answer Key | Last week of May, 2019 |
| Result | June first week, 2019 |
How to Prepare For MHT CET 2019?
A good strategy always won half the battle. So it is important to see all factors that play an important role, tackle them one by one. One important thing to do is to look at the previous year exam analysis, understand the exam with the help of insights from toppers and experts and then strategize keeping in mind the MHT CET 2019 syllabus, exam pattern, books to read from and practice sessions. 
MHT CET 2018 Exam Analysis
Well the past year exam analysis allows one to understand what the difficulty levels may be like. A look at the previous year analysis shows that the MHT CET was relatively easy when compared to an exam like JEE Main. Maths as always was scoring while Physics was found to be difficult and Chemistry was found to be lengthy. Since there was a change in the syllabus in 2018, expectations were high for a tough paper but MHT CET 2018 was very easy for students who prepared well. Most questions were from the text book. 
According to Sagar Raskar, one of the MHT-CET toppers in 2018, Physics was more difficult than Mathematics. The authorities awarded full marks to all students on account of the wrong questions in the question paper. Abhang Aditya Subhash, the state topper felt that Chemistry was too lengthy so it was toughest in comparison with Physics and Maths. 
MHT CET 2019 – Preparation Tips from Toppers.
One can gain good insights with tips from MHT CET toppers. These students have cracked the exam successfully so it is always gainful to check their strategies to see if any factor can be incorporated in the preparation for MHT CET 2019.
Abhang Aditya Subhash, AIR 1 in MHT CET believes that practice is very important for any competitive exam. His mantra was," Study the topics thoroughly, practice mock tests and analyse weak points. Revise them". He credits his teachers with guiding him well for the exam and says that following their instructions to the tee is very beneficial.
Ameya Dileep Zarkaar who stood second in MHT CET 2018 feels time management is pretty crucial hence learning the topics from the text books and understanding the concepts is very much necessary. Since he had little time after the school and coaching, he concentrated on learning the topics well from the text books. The question paper of MHTC ET was more or less based on the text books so his gamble paid off well. 
MHT CET 2019 Preparation Tips from Experts
 While toppers are the ones who have come out in flying colours in MHT CET, it is the teachers behind them who can be credited with some of the success. Since most of the coaching experts and teachers have years of experience, their tips if followed will help students with doubts on how to crack MHT CET 2019.
Experts from leading coaching centres and school teachers point out that MHT CET is more or less based on the syllabus that is covered in the state syllabus of Maharashtra for class 11 and class 12. It is vital that they start studying and preparing from class 11 itself by practicing the problems given at the end of the chapter, understand the concepts before practicing.
Nagesh Sawant, Mathematics teacher at Ghonse Academy reiterates this. His advice," Since MHT CET syllabus is from class 11 and class 12, it is wise to be organized from class 11 itself. Learn the chapter well, practice problems at the end of the chapter from the text book. Next solve questions of the same topic from various other sources like coaching material, online sample papers and previous year papers. This helps them get strong in the said topic. Other than that, every time a question goes wrong, they should check and see where they have gone wrong, improve that. Practice allows them to get perfect in the subject and helps with time management".
Some expert tips on how to prepare for MHT CET 2019
Candidates who are preparing for JEE Main and MHT CET must differentiate in the exam pattern and see if there are changes in syllabus. It is generally understood that no separate preparation for MHT CET 2019 will be required if a candidate is preparing for JEE Main 2019. Some of the tips given are 
Make short notes for the formulae and important points.

Understand and learn the requisite equations. Note them down as well for revision.

Ensure all subjects are given equal time for learning and equal weightage. Don't neglect any subject just because you are not strong in it and don't study one subject because you are good at it.

Practice is important. So test yourself at the end of each chapter. Once syllabus is completed, start with compete test papers, mock tests and previous year papers.

Try and time each test so that you get used to the actual exam scenario. Ensure you adhere to the exam guidelines every time you write a mock test.

Since there is no negative marking, candidates can attempt all questions without fear of being penalized.
MHT CET 2019 Syllabus
Before starting preparation, it is important to see what the syllabus of MHT CET is and how can it be best clubbed with the regular school studies. If preparation starts well ahead and continues on time, things are a breeze for students. In 2018, the syllabus of MHT CET was modified to bring it on par with JEE Main. The MHT CET syllabus has been listed below in detail. 
One important point to note is that MHT CET gives 20% weightage to class XI topics and 80% weightage to class XII topics.
MHT 2019 Syllabus for Physics
| | |
| --- | --- |
| Class XI Syllabus | Class XII Syllabus  |
| Force | Circular Motion |
| Measurements | Rotational Motion |
| Friction in Solids and Liquids | Oscillations |
| Scalars and Vectors | Gravitation |
| Ray Optics | Elasticity |
| Refraction of Light | Electrostatics |
| Magnetic Effect of Electric Current | Wave Motion |
| Magnetism | Magnetism |
| Friction in solids and liquids | Surface Tension |
|   | Wave Theory of Light |
|   | Stationary Waves |
|   | Kinetic Theory of Gases and Radiation |
|   | Interference and Diffraction |
|   | Current Electricity |
|   |   |
|   | Electromagnetic Inductions |
|   | Electrons and Photons |
|   | Atoms, Molecules and Nuclei |
|   | Semiconductors |
|   | Communication Systems |
MHT Syllabus 2019 for Chemistry
Class XI Syllabus

Class XII Syllabus

States of Matter: Gases and Liquids

Solid State

Some Basic Concepts of Chemistry

Chemical Thermodynamics and Energetic

Surface Chemistry

Electro-chemistry

Redox Reactions

General Principles and Processes of Isolation

Nature of Chemical Bond

Solutions and Colligative Properties

Hydrogen

Elements

s-Block Elements (Alkali and Alkaline Earth Metals)

p-Block elements Group 15 elements

Basic Principles and Techniques in Organic Chemistry

 

d and f Block Elements d-Block Elements

Alkanes

Chemical Kinetics

 

Coordination Compounds

 

Halogen Derivatives of Alkanes (and arenes)

 

Aldehydes, Ketones and Carbooxylic Acids

 

Organic Compounds containing Nitrogen

 

Alcohols, Phenols and Ether Alcohol

 

Polymers

 

Chemistry in Everyday Life

 

Biomolecules Carbohydrates
 MHT CET 2019 Syllabus for Mathematics
| | |
| --- | --- |
| Class XI Syllabus | Class XII Syllabus |
| Trigonometric Functions of Compound Angles | Mathematical Logic Statements |
| Factorization Formulae | Matrices |
| Trigonometric Functions | Pair of Straight Lines |
| Straight Line | Circle |
| Circle and Conics | Line |
| Sets, Relations and Functions | Conics |
| Sequences & Series | Trigonometric Functions |
| Probability | Vectors |
|   | Three Dimensional Geometry |
|   | Plane |
|   | Linear Programming Problems |
|   | Continuity |
|   | Applications of Derivative |
|   | Integration |
|   | Differentiation |
|   | Applications of Definite Integral |
|   | Differential Equation |
|   | Probability Distribution |
|   | Statistics |
|   | Bernoulli Trials and Binomial Distribution |
MHT CET 2019 Exam Pattern
It is equally important to be well versed with the exam pattern of MHT CET to know the type of questions, marking scheme, duration etc. One of the important factors to be kept in mind when deciding on how to prepare for MHT CET 2019 is the know how of the paper pattern. Check the details below.
Exam Pattern of MHT CET
| | |
| --- | --- |
| Particulars | Details |
| Mode of examination | Computer Based Test (Online) |
| Medium of Examination | English, Marathi, Urdu |
| Number of Papers | Paper 1-Mathematics,  Paper 2  - (Physics/Chemistry) |
| Time Duration of Exam | 1 hour and 30 minutes for each paper |
| Question Paper Type | Multiple Choice Questions |
| No. of Questions | Paper 1- 100 questions, Paper 2 - 50 questions |
| Total Marks | 200 |
| Negative marking | No |
 Detailed Marking Scheme of MHT CET 2019
Paper

Subject

MCQ questions on the basis of class

Marks per question

Total Marks

Duration in Minutes

 

 

Standard XI

Standard XII

Paper 1

Mathematics

10

40

2

100

90

Paper 2

Physics

10

40

1

100

90

Chemistry

10

40
Best books for MHT CET 2019 Preparation
While the board prescribed text books are in all respects the base on which all MHT CET 2019 preparation must be started with, there are other books that are recommended by experts for reference. Some concepts may require a bit more understanding and clarity, while some may need clarification. Some of the books suggested by experts to crack MHT CET 2019 are listed below.
| | | |
| --- | --- | --- |
| Name of book | Author | Publication |
| MH-CET Engineering Solved Papers 2015-2004 with 5 Complete Mock Tests | Various Experts | Arihant Publications |
| Chemistry for MHT CET (MCQ) | Mayur Mehta and Chitra Joshi | Marvel Publication |
| Pradnya's Objective Mathematics | C. S. Patil | Nikita Publication, Latur |
| Marvel Physics for Medical & Engineering Entrance Exam | A. J. Bapat | Marvel Prakashan |
Important Topics to crack MHT CET 2019
While it is important to study all the topics while preparing to crack MHT CET, some topics are recommended by experts while discussing how to prepare for MHT CET 2019. The reason these topics are given slightly more focus is that generally questions feature from these topics every year. However, this doesn't signify that these topics are only to be studied as questions may come from any topic in the prescribed syllabus.
MHT CET Important Topics
Maths

Physics

Chemistry

Integration,

Trignometric

Functions,

Calculus,

Three Dimensional Geometry,

Differentiation,

Probablity, Limits, Continuity and Differentiability,

Vectors

Kinetic Theory of Gases and radiation;

Atoms, Molecules and Nuclei; Oscillations,

Rotational Motion, Electrostatics, Electromagnetic Induction, Magnetic Effects of Current, Semiconductors,

Wave Motion

Chemical Thermodynamics and Energetics,

Coordination Compounds,

p-Block elements,

d-Block and f-Block elements,

Alcohol Phenol Ether, Organic Compounds containing Nitrogen,

Solid State,

Chemical Kinetics,

Solutions and Colligative Properties