How to prepare for GATE 2023 Petroleum Engineering (PE)?
How to prepare for GATE 2023 Petroleum Engineering? - Candidates preparing for GATE Petroleum Engineering (PE) must have a proper strategy and plan for the GATE 2023 preparation.

Candidates who are looking for how to prepare for GATE petroleum engineering 2023 should check and follow the under-mentioned GATE preparation tips for such candidates. Preparation is the most crucial phase for any exam and thus, the article below contains the various aspects to be followed by those confused on how to prepare for GATE 2023 petroleum engineering. Before making a GATE plan, candidates should be aware of the GATE 2023 syllabus and exam pattern to know what and how to prepare for the Graduate Aptitude Test 2023.
Stay up-to date with GATE News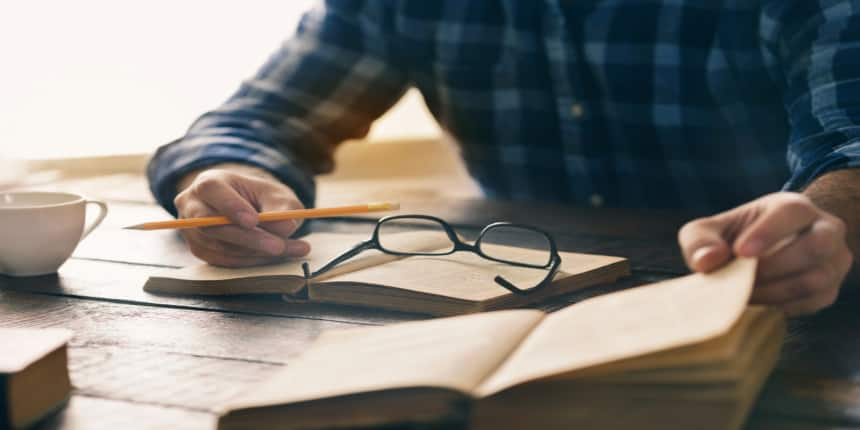 How to prepare for GATE 2023 Petroleum Engineering (PE)?
Below are the tips to prepare for GATE Petroleum Engineering (PE)
Strategize
When it comes to appearing for a GATE exam 2023, the first thing to focus upon is strategy, both for preparation as well as attempting the examination. One should plan about how much time is to be spared for studies on a particular day and dedicate that time with whole concentration. Candidates are always advised to make a timetable on how many topics are to be covered in a single day. They should plan step by step and make short notes as well so that while preparing mainstream covering the syllabus, they are preparing stuff for revision too.
Also Read - How to prepare for GATE while working
Understand the Concepts
There are many students who kick start with the process of cramming when it comes to preparation. But Graduate Aptitude Test of Engineering is not an ordinary examination that merely tests the memory of a student but students have to prove their knowledge, understanding and practical application of the topics covered. Thus, in depth understanding of the topics is a must when it comes to preparing for GATE petroleum engineering
Focus on Mathematics and Aptitude
The two subjects mentioned above are said to be the most scoring ones as compared to the rest of the topics in GATE petroleum engineering syllabus 2023. Thus, if a candidate is well prepared for these two subjects that are not technical and also do not require much effort for preparation, they should be swept first in order to get better scores. One thing that should be kept in mind is that more questions should be practised on these two topics so that they are not underestimated to be the easiest and at the end, losing all bonus marks.
5 min read
Mar 05, 2022
Read More
For any kind of exam preparation, students need some resources for studying. Most of the students rely upon certain books while preparing for GATE 2023 petroleum engineering. The table below contains names of books covering various subjects to be referred by the candidates.
Books for GATE Petroleum Engineering
| | |
| --- | --- |
| Name of the Book | Author |
| Petroleum Formation Evaluation | Edward J.Lynch |
| Health, Safety And Environmental Management in Offshore And Petroleum Engineering | Srinivasan Chandrasekaran |
| Applied Geophysics | Telford, W.M, Geldart, L.P, Sheriff, |
| Enhanced Oil Recovery | Latil.M |
| Wellsite Geological Techniques for Petroleum Exploration: Methods and Systems of Formation Evaluation | Bhagwan Sahay |
| Modern Petroleum Technology | Richard A. Dawe |
| Standard Handbook of Petroleum And Natural Gas Engineering | William C Lyons |
| Drilling Operation Practice Manual | ONGC Publications |
| Elements of Petroleum Geology | Richard C. Selley |
| Petroleum Geology | F.K. North |
| Geology Of Petroleum | A.I. Levorsen, 1954 |
Must read -
How to prepare for GATE without coaching?
GATE Normalisation process: How Scores are calculated?
Technicality
While preparing for GATE 2023 Petroleum Engineering, candidates should understand the fact that petroleum engineering is a technical subject that needs in-depth knowledge of the practical techniques as well. That is the reason why students should be focusing more on topics like drilling, hydraulic fracturing, effects of oil spillage, natural gas, etc. Such topics will help them get more understanding of the subject and therefore scoring well in the GATE entrance exam as well in the coming session.
Revision
Candidates who are looking for how to prepare for GATE petroleum engineering are advised first to keep making short notes while preparing the specific topics. The reason behind this is that they will get their revision material prepared sideby. For a practical subject like petroleum engineering, one should prepare to such a level that not a single technical point is skipped off the memory. For that, all such key points should be noted aside, more preferable to be in a tabular or flowchart format making a chain of concepts. Revising the topics is no less than taking a second reading of the whole journey of preparation for GATE 2023 petroleum engineering (PE).
Practice Question Papers
Only reading the very concepts is not enough while preparing for GATE petroleum engineering, candidates should also analyze the level of their preparation and knowledge from time to time. For that, the various question papers, GATE mock tests and sample papers should be practised. This will help them know the portion they are good at and also those where they lack and need to work upon. Practising the question papers will also assist in understanding the GATE exam pattern and the questions that repeat and can be expected in the coming session of GATE examination.
Questions related to GATE
Showing 16556 out of 16556 Questions