GATE 2021 Preparation Books for ECE
GATE 2021 Preparation Books for ECE - While preparing for an examination, it is important for the candidates to select the best materials which will help them secure good marks as a result. Since GATE is a competitive examination where the candidates will have to score well for M.Tech admissions into good institutes or PSU recruitments, they need to be prepared. One of the best methods to prepare well for an examination is to refer to preparation books. Candidates can check GATE 2021 preparation books for ECE to broaden their knowledge and secure high scores in the examination. There are many preparation books for GATE 2021 ECE and the candidates will have to select the ones that match with what they wish to focus on. Read the full article to know more about GATE 2021 Preparation Books for ECE.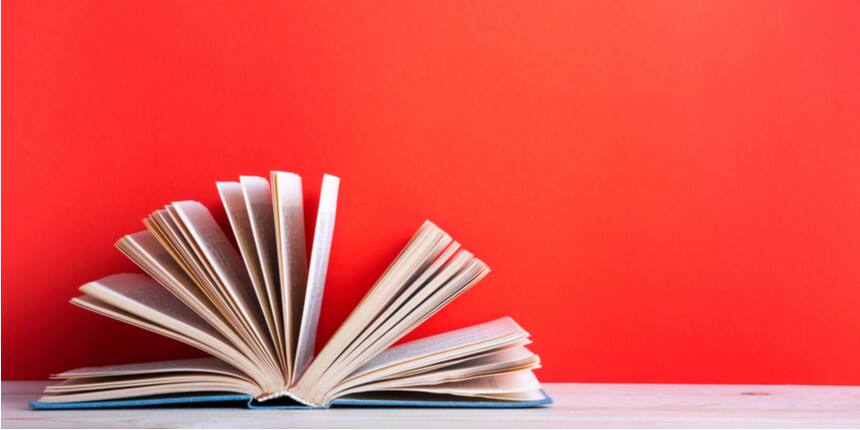 GATE 2021 Preparation Books for ECE
Candidates are advised to check the following list of books for reference while preparing for the entrance examination of GATE 2021. There are higher chances of scoring well if the candidates are well versed with the preparation books.
Quick Links:-
GATE 2021 Virtual Calculator - How to Use it?
How to Prepare for GATE 2021?
List of Preparation Books for GATE 2021 ECE
| | |
| --- | --- |
| Name of the Book | Author/Publisher |
| Wiley Acing the GATE: Electronics and Communication Engineering, 2ed, 2020 | Varsha Agrawal, Nakul Maini Anil K. Maini |
| GATE Electronics and Communication Engineering | Pearson |
| GATE 2020: Electronics Engineering 33 Years' Topic-Wise Previous Solved Papers | GK Publications |
| GATE Tutor 2020 For Electronics and Communication Engineering | Arihant Experts |
| GATE-2020 Electronics & Communication Engineering Previous GATE Questions with Solutions | ACE Engineering Academy |
| Network Analysis and Synthesis | Franklin F. Kuo |
| Circuits and Networks | A. Sudhakar, Shyammohan S. Palli |
| Circuit Theory | A Chakravarthy |
| Signals and Systems | Simon Haykin and Bang Vanveen |
| Electronic Devices and Circuits | Millman, Halkias |
| Fundamentals of Digital Circuits | Kumar A. Anand |
| Control Systems Engineering | IJ Nagrath, M Gopal |
| Microprocessors and Its Interfacing | Douglas V Hall |
| Communication Systems | Simon Haykins |
| Elements of Electromagnetics | N. O. Sadiku |
Important Topics for GATE 2021 ECE
Candidates can check the list of important topics from each section from the table given below. However, the candidates are advised to study all of the topics mentioned in the official syllabus of GATE 2021 and give extra focus on the important ones.
GATE 2021 ECE - Important Topics
Sections

Important Topics

Network Theory

Network analysis using KCL and KVL

Network Theorems

Transient Analysis of First Order Circuits

Resonance

Two Port Networks

Signals and Systems

Basics of Signals and Systems

LTI Systems

Fourier Transform

Z-Transform

Laplace Transform

Control Systems

Signal Flow Graphs

Time Domain Specifications

Routh-Hurwitz Criteria

Frequency Domain Specifications

Bode Plots

Digital Electronics

Logic Gates and their CMOS implementations

Boolean Algebra

Combinational Circuits

Minimization of Functions using K-Map

Sequential Circuits

Electronic Devices & Circuits

Semiconductor Physics

PN Junction

BJT

MOSFET and CMOS

Analog Circuits

Op-Amp and Diode Circuits

DC Biasing

Small Signal Analysis of BJT and FET

Communications

AM, FM

Random Processes

Digital Communications

Electromagnetics

Electrostatics

EM Waves

Transmission Line

Engineering Mathematics

Linear Algebra

Calculus

Differential Equations

Probability and Statistics
Check Here:- What are the best books for GATE EC?
Preparation Tips for GATE 2021 ECE
Prepare a Schedule - The best method to divide the topics and subjects to study as per preference is to create a schedule. By creating a schedule, the students will be aware of what is to be studied today and can follow it for best results.

Revision is Important - Candidates should revise everyday and refresh whatever has been previously studied by them.

Mock Tests and Sample Papers - By attempting mock tests and sample papers, the candidates can practically check how much they have learned and also know their mistakes so that it cannot be repeated again.

Be Familiar with Syllabus - The candidates should also be familiar with the syllabus of GATE 2021 ECE in order to know which topics and subjects have to be studied for the entrance exam.
Questions related to GATE
Showing 14556 out of 14556 Questions