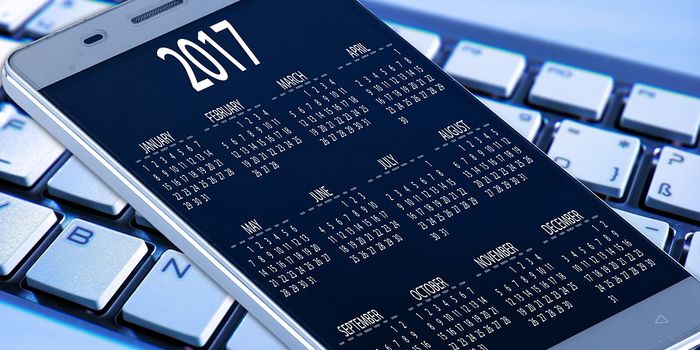 GATE Important Dates 2019 - GATE 2019 was conducted by IIT Madras in multi and single session on February 2, 3, 9 and 10 as per the paper code .The complete details about the exam date, time, shift and venue was available on the GATE 2019 admit card which was issued on January 4. Registrations for GATE 2019 started on August 31.  IIT Madras released the GATE 2019 important dates on July 6, 2018. Candidates can check GATE important dates 2019 from this page. The important dates of GATE 2019 will help the candidates to track all the essential events and stay updated about the entrance exam. GATE important dates 2019 carry all the vital dates related to start and end date of application form, availability of admit card, exam date, result date, score card availability, counselling date etc. GATE candidates with the help of important dates could not lose track of any important event related to the entrance exam. Candidates can check all the important dates of GATE 2019 by reading the full article below.
Latest: To check response sheet of GATE 2019 - Click Here. GATE 2019 examination is now over
Latest-Check GATE 2019 Answer Key
For latest news and updates related to GATE 2019- Click here
GATE Score Predictor
Know your expected Score
Use Now
 GATE Important Dates 2019
| | | |
| --- | --- | --- |
| S.No. | Events | Dates |
| 1 | GATE 2019 Notification | July 6, 2018 |
| 2 | Application start date of GATE 2019 | August 31, 2018 |
| 3 | End date to fill application form through website | September 23, 2018 (till 6:00 PM) |
| 4 | Extended closing date for submission of application through website(with late fee) | October 1, 2018 |
| 5 | Extended date for submission of application form for registered candidates | October 3, 2018 |
| 5 | Availability of correction window | September 27, 2018 |
| 6 | Request to change the exam paper (An additional fee will be applicable) | October 17 to 23, 2018 |
| 7 | Date to attend the marked defects in application | October 23- November 2, 2018 |
| 8 | Availability of GATE Mock Test 2019 | October 30, 2018 |
| 9 | Change in category, gender and PwD status | October 31 to November 9, 2018 |
| 10 | Change in exam city in GATE 2019 application form | November 13-17, 2018 |
| 11 | Release date of GATE 2019 paper schedule | Second week of December |
| 12 | Availability of admit card | January 4, 2019(Released) |
| 13 | GATE 2019 Exam | February 2, 3, 9 & 10, 2019 |
| 14 | Availability of response sheet of GATE 2019 | February 7, 2019 |
| 15 | Availability of answer key | Third week of February |
| 16 | Last date to challenge  the answer key | Third week of February |
| 17 | Announcement of GATE 2019 result | March 16, 2019 |
| 18 | Availability of score card of GATE 2019 | March 20 to May 31, 2018 |
GATE 2019 Exam Schedule
Date & Day

Session No

Time 

Test Paper Code

February 2, 2019

(Saturday)

S1

09:30 am - 12.30 pm

CY, ME-1, MN

S2

14:30 - 17:30 pm

ME-2, XE, XL, TF

February 3, 2019

(Sunday)

S3

09:30 am - 12.30 pm

CS, CH

S4

14:30 - 17:30 pm

AE, AG, AR, BT, EY, GG, IN,

MA, MT, PE, PH, PI, ST

February 9, 2019

(Saturday)

S5

09:30 am - 12.30 pm

EC

S6

14:30 - 17:30 pm

EE

February 10, 2019

(Sunday)

S7

09:30 am - 12.30 pm

CE-1

S8

14:30 - 17:30 pm

CE-2

GATE 2019 Important Dates of Correction Window
S.No.

Item to be corrected

Dates

1

Name

September 27 

2

Date of Birth

September 27 

3

Gender

October 31 to November 9

4

Category

October 31 to November 9

5

PwD Status

October 31 to November 9

6

Dyslexia and other similar learning

disabilities

October 31 to November 9

7

Details of Parents /Guardian /

Correspondence address

September 27 

8

College name and location, Roll No.,Registration No.

September 27 

9

Exam Paper

October 17 to 23, 2018

10

Exam City

November 13-16
Highlights of GATE 2019 Important Dates 
GATE 2019 Application Date:  The registration process for GATE 2019 is over. Registered candidates could submit the application form till October 3. GATE 2019 application form without late fee has been over on September 23. Candidates who had already registered on or before October 1 were allowed to submit the application form with late fee till October 3. The application form of GATE 2019 was available in online mode for all the eligible candidates. Filling of application form included steps like registration through GOAPS, Entering all the required details, uploading of documents, preview of filled in application form, payment of application fees and submission of the form.
 GATE 2019 Application Correction Dates: Candidates could make the corrections in their application form on the prescribed dates. The correction window was opened from September 27.
 GATE 2019 Admit Card Date: The exam conducting authorities has released the admit card of GATE 2019 for all the successfully registered candidates on January 4, 2019. The admit card is an important document to be carried to the examination hall.
 GATE 2019 Exam Date: The entrance exam, GATE 2019 was conducted by IIT Madras on February 2, 3, 9 & 10, 2019 in the online mode. The national level engineering post graduate entrance exam, GATE 2019 was conducted for those candidates who wish to get admission to M.E./M.Tech and Ph.D. programmes at IITs, IISc, NITs, GFTIs and other Universities in India.
 GATE 2019 Result Date: IIT Madras will release the GATE 2019 result on March 16, 2019. Candidates will be available to download the result of GATE 2019 by submitting their enrollment id, registration number and date of birth.
GATE Paper Codes
Paper

Code

Paper

Code

AE

Geology and Geophysics

GG

AG

IN

AR

Mathematics

MA

BT

ME

CE

MN

CH

MT

CS

PE

Physics

PH

Chemistry

CY

PI

EC

TF

EE

Engineering Sciences

XE

Ecology and Evolution

EY

Life Sciences

 XL

Statistics

ST

 
 
Questions related to GATE
Related E-books and Sample Papers