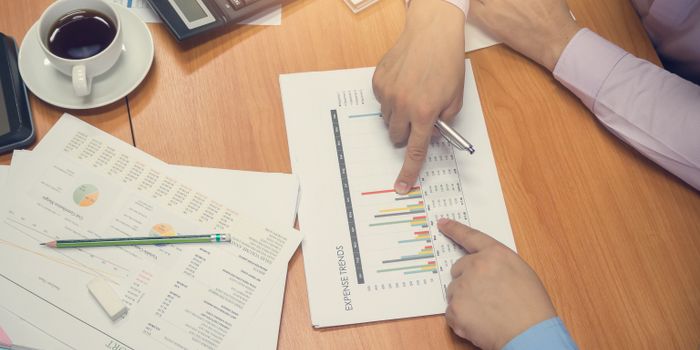 GATE Cutoff for SLIET Longowal – Candidates seeking admission in the institute have to obtain marks/score equal to or more than the cutoff of GATE for SLIET Longowal. The GATE cutoff for SLIET Longowal is the minimum score required to be considered eligible for admissions to M.Tech disciplines at the institute. All candidates who wish to secure an M.Tech seat at SLIET Longowal have to apply through CCMT. CCMT is the common application and admission procedure for admissions to M.Tech programmes across NITs, IIITs and centrally funded institutes. Candidates must note that their GATE scores are normalised and thereafter the marks are allotted to them out of 1,000. GATE cutoff 2019 for SLIET Longowal will be decided by the concerned authorities of CCMT. The SLIET Longowal GATE cutoff will be different for different categories of candidates and different M.Tech disciplines. SLIET Longowal offers M.Tech admissions in 7 disciples. Aspirants should check the GATE cutoff for SLIET Longowal below to know about their admission probability.
IIT Madras has conducted GATE 2019 in online mode on February 2, 3, 9 & 10. The GATE 2019 result will be declared on March 16.  
Latest: GATE 2019 concluded for all subjects, Check GATE 2019 Analysis and GATE 2019 Answer Key
Latest: To check college and subject-wise cutoff for top colleges- Here
Factors Determining GATE 2019 Cutoff for SLIET Longowal
GATE College Predictor with PSU Chances
Know your 2019 admission chances in Colleges/PSUs with this Score
Use Now
Total number of applicants applied for GATE 2019

Department-wise/Discipline-wise total number of M.Tech seats

Difficulty level of entrance exam

Previous years cutoff trends
GATE Cutoff 2019 for SLIET Longowal
Candidates with marks/score equal to or more than the GATE cutoff for SLIET Longowal will be considered eligible for M.Tech admissions at the institute. However, such candidates have to apply for admissions at the institute through CCMT.
CCMT is the common application cum admission process wherein seats are allotted to candidates through counselling and seat allotment procedure. We will provide GATE 2019 cutoff for SLIET Longowal here as soon as CCMT officials release it.
Previous Years GATE Cutoff for SLIET Longowal
Candidates can check the previous year's SLIET Longowal GATE cutoff from the table given below.
GATE 2018 Cutoff for SLIET Longowal
S.No.

Course

Category

Opening Score

Closing Score

1

 

Open

489

351

OBC-NCL

385

321

SC

253

225

2

Open

517

453

OBC-NCL

485

341

SC

330

271

3

Open

529

441

OBC-NCL

433

360

SC

312

272

4

Food Engineering & Technology

Open

638

365

OBC-NCL

341

341

SC

333

224

5

Open

610

492

OBC-NCL

488

427

SC

323

290

ST

257

250

6

Manufacturing System Engineering

Open

602

507

OBC-NCL

529

462

SC

326

261

7

Welding & Fabrication

 

Open

579

501

OBC-NCL

508

453

SC

342

258
GATE 2017 Cutoff for SLIET Longowal
S.No.

Course

Category

Opening Score

Closing Score

1

Open

427

358

OBC-NCL

332

0

SC

182

0

2

Open

578

459

OBC-NCL

450

336

SC

336

275

ST

257

0

3

Open

550

483

OBC-NCL

493

390

SC

343

272

ST

247

0

4

Food Engineering & Technology

Open

728

364

Open-PwD

226

0

OBC-NCL

339

335

SC

264

233

5

Open

578

481

OBC-NCL

501

408

NCL-PwD

329

0

SC

350

277

ST

228

0

6

Manufacturing System Engineering

Open

588

510

OBC-NCL

539

458

SC

367

288

7

Welding & Fabrication

Open

581

504

OBC-NCL

516

451

SC

331

278