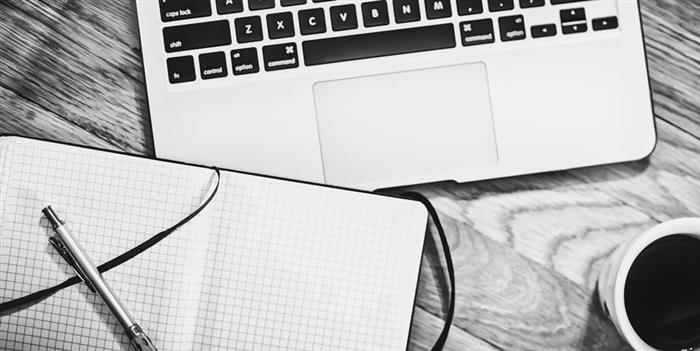 How to prepare for GATE 2019 in 6 months? With IIT Madras announcing all details and dates for GATE 2019, the race to win the laurels in the biggest postgraduate engineering entrance exam has begun. Graduate Aptitude Test in Engineering (GATE) 2019  was held on February 2, 3, 9 and 10. It is crucial to start preparing and this is where the tips on how to prepare for GATE 2019 in 6 months come handy. The reason GATE is important is that it is not just for M.Tech admissions but also for PSU recruitment. How to prepare for GATE 2019 in 6 months includes all relevant information necessary for a student to use and crack the exam successfully. Check the prearation tips to crack GATE in 6 months below.

Admissions to M.Tech, M.E. or Ph.D. programmes offered by reputed institutions like IITs, NITs, GFTIs, IISc and others, Junior Research Fellowship (JRF) in Council of Scientific and Industrial Research (CSIR) Laboratories and CSIR sponsored projects and a shining recruitment in PSUs like BHEL, ONGC, BSNL and CEL etc are all possibilities that will open up for a GATE qualified student. So qualifying in GATE 2019 is crucial and hard  but it's works as rightly said by Robert H. Schuller that "Spectacular achievement is always preceded by unspectacular preparation." 
GATE 2019 has some new suprises; the most prominent being the introduction of a new paper, "Statistics (ST)". The post graduate engineering entrance exam will be conducted at national and international level at exam centres in 200 Indian and 6 foreign cities. Candidates can only fill the application form of GATE 2019 if they fulfil the prescribed GATE 2019 eligibility criteria. 
GATE Score Predictor
Know your expected Score
Use Now
Latest: GATE 2019 concluded for all subjects, Check GATE 2019 Analysis and GATE 2019 Answer Key
Latest: To check college and subject-wise cutoff for top colleges- Here
How to prepare for GATE 2019 in 6 months? 
The 6 months preparation plan for GATE 2019  is not just for the final year B.Tech student but for everyone including the ones preparing for GATE while working, the ones  preparing for GATE without coaching and the ones preparing for GATE with coaching. These preparation tips are for all GATE aspirants!
Read the 6 months preparation plan for GATE 2019 below and follow it till the day of exam which is February 2, 3, 9 and 10, 2019
Stressed? Don't be! 
Because that will not help you in any way possible, it will only add to your anxiety levels, which is not good on any account - health or otherwise. To prepare for GATE 2019, remember, you need to stay healthy. You will have to devote maximum hours of your day studying; and concentration & hard work demands a healthy mind. Therefore, stick to this famous proverb, "A healthy mind stays in a healthy body" by following a healthy diet schedule and lifestyle.
Follow the steps given below to avoid, rather kill the stress around you:
Eat healthy: Prefer eating home made healthy food. It is advised because you will not find it on the streets. Healthy and non-oily food will help you stay concentrated and active in the process of preparation.

Relax from the routine once in a while: To de-stress yourself from the routine, go outside  and inhale fresh air and exhale all your stress. Daily walks will relax your body and mind.

Meditate or exercise: To increase your concentration level, meditate once or twice a day and then sit to study.

DRINK LOADS; but water: Along with eating healthy food, drink tons of water. A good amount of water going inside your body will keep it healthy and away from many diseases.

Be a sleepy head, NOT: Take 8 hours of sleep daily to rejuvenate yourself for the tasks of the day.
Make a Schedule! 
...And try following it because the syllabus of GATE is vast and to cover it, it's important that you plan and then proceed in the direction of preparation.
"If you fail to plan, then you are planning to fail" are the words of wisdom to be followed at the moment.
You can make a schedule by following the steps given below:
  Divide your GATE syllabus into three parts – topics you know, topics you know but you are not confident about and topics you don't know at all.
  Start with the ones you know: Revise the topics you know, once for all so that you don't have to return to them again.
  Now move to the ones you are not confident about: Learn the theory part first and make your foundation strong. Clear all your concepts before moving ahead and this time practice these topics till you     feel confident about them.

Last but not the least; the new ones': For practising these topics, you will have to start from the scratch, therefore, again, theory first! Read, learn and revise till you complete your GATE syllabus 2019.

Time is everything: Don't forget to manage your time amidst this preparation because each and every passing day is crucial for you. 
Don't take the Silly-bus!
Don't be lazy to start preparing for the exam without knowing the complete syllabus of GATE 2019. It is important for you to be familiar with the prescribed syllabus of GATE 2019.This is one important factor for GATE preparation in 6 months.
The syllabus of GATE 2019 by IIT Madras include topics and chapters for all the 24 papers of GATE for all the candidates appearing in the exam. Candidates must note that GATE paper is divided into three sections out of which General Aptitude or GA section is mandatory for all, the Engineering Mathematics section which is the second one is also mandatory for all to attempt (except for GG & XL ). The third section which is subject specifiic will depend on the subject, the candidate is appearing for in GATE 2018 exam.  
Hook the book!
It is important for you to know the best books for GATE preparation. With best books, we mean the books having following qualities:
Easy and understandable language

Graphical representation for easy grasping

Topics in chronological order in bullets

Examples with answers to practice
Candidates can check the list of best books from the table given below.
Best books for GATE 2019 preparation
PAT-the-run!
While competing in this race, it is advisable to know the exam pattern of GATE 2019 to be familiar with the type, nature and number of questions that will be asked in the exam. One step in the how to prepare for GATE 2019 in 6 months is a clear understanding of the exam pattern to know ans plan the exam day.
GATE 2019 exam pattern will also inform about the marking scheme to be followed in the exam, medium and mode of exam and sections in which the question paper will be divided. The notable points pertaining to GATE exam pattern 2019 are mentioned below:
GATE is an online exam of total 100 marks.
It will be conducted for 3 hours.
The total number of questions asked in GATE 2019 will be 65.
The type of questions in GATE will be Multiple Choice Questions (MCQs) & Numerical Answer Type (NAT).
There will be three sections in GATE 2019 question paper.
One mark will be given for each correct answer and 1/ 3 will be deducted for each incorrect answer. There is no negative marking in GATE 2019.
Pick up the revision call!
After completing all your GATE syllabus, it is important for you to revise it thoroughly.
The completion of GATE syllabus depends on you; but make sure you leave some time for your revision. Don't procastinate your GATE syllabus for too long because this way you will be forced to cut on your revision schedule time.  
The more you revise your GATE syllabus, the more you will be in synch with the topics of the exam. Revising the syllabus will help you brush up your memory everytime you lose on any topic. 
Sample be ample!
Start practising the question papers of GATE  of the previous years after completing the syllabus of GATE 2018 and revising it thoroughly.
These and other sample papers of GATE 2019 will help the you understand the exact question paper and allow you to analyse and work on your weak areas.
It is advised for candidates to take up the mock test of GATE 2019 to feel the ambience of the exam centre and be prepared for the actual exam.
Candidates are also advised to practice as many online test series as they can for better preparation.
The must-do things on the big day!
It is important for you to adhere to some guidelines that are a must follow on the exam day. These exam day guidelines are given to make your life less troublesome because you just can't afford to go wrong on the big day.
DON'T forget to carry your GATE admit card 2019, otherwise you are any way not taking up the exam this year. You can download it from January 4, 2019 onwards.

CARRY your photo identification along the admit card. It is to be noted that carrying the same photo identification that you mentioned while filling the online GATE application form 2019 will be a better idea.

BE AWARE of your GATE exam centre. It is advised to visit your allocated GATE 2019 exam centre one or two days before the exam. This will help you to be familiar with route to exam centre and will reduce your chances to reach the exam centre late.

REACH the examination hall 1 hour before the exam commences to avoid missing on any important exam instructions.

DON'T carry things like calculators, digital watches, paper, mobile phones or any other electronic device inside the examination hall.
We wish all the luck to the candidates of GATE 2019!
Questions related to GATE
Related E-books and Sample Papers