How to Prepare for GATE 2022 in 6 Months
How to Prepare for GATE 2022 in 6 Months - Preparation for the GATE exam requires time as it has a vast syllabus comprising all the subjects taught in undergraduate engineering courses. It is advised to start preparing early, preferably in the pre-final year of course so that students have ample time to cover the entire GATE syllabus. However, students with good basic understanding of all subjects covered in GATE can crack the exam in as less as 6 months preparation and that too with a good score. Here in this article we are providing suggestions and tips on how to prepare for GATE 2022 in 6 months. The suggestions and tips are provided by previous test takers and GATE toppers, coaching institute and subject experts. This article on how to prepare for GATE in 6 months will also be very beneficial for those students who have still not begun their GATE preparation and want to start from the beginning.
Stay up-to date with GATE News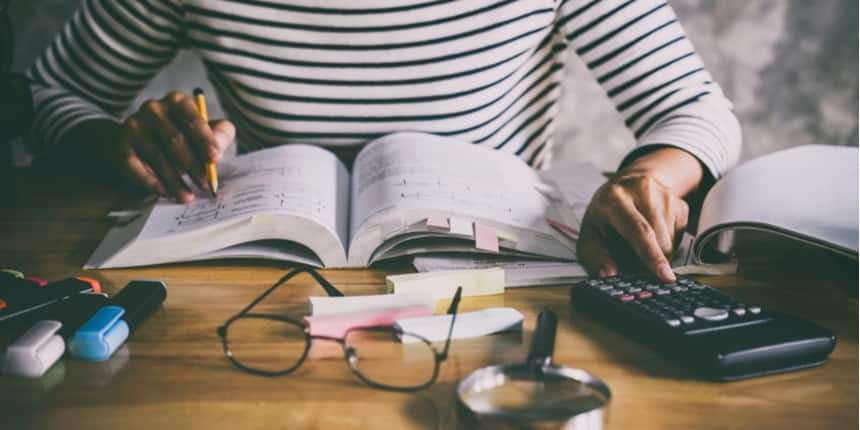 GATE 2022 will be conducted in the first week of February 2022. Application form for GATE 2022 will be available from September 2021 in online mode. IIT Kharagpur is likely to be nominated as the organising institute of GATE 2022.
GATE exam is taken by around 10 lakh candidates every year for admission to PG engineering courses and PSU recruitment. The exam is highly competitive in nature in terms of applicant to seat ratio for higher education and PSU recruitment through GATE as well. GATE tests the comprehensive and analytical understanding of students in undergraduate engineering and science subjects. Qualifying GATE exam requires conceptual understanding and in-depth knowledge of the basic principles from each subject and topic. Additionally, dedication and determination to crack the GATE is essential to keep going and prepare for the exam. Students are thus advised to study from best books for GATE preparation to maximise their chances of getting success. There are a total of 25 subjects for which GATE is conducted. Students have to obtain a minimum qualifying mark in order to qualify the exam which is different for all 25 subjects. Students who qualify the exam can take use his/her score for a period of three years from the date of announcement of GATE result.
Quick Links:-
GATE Important Dates 2022
GATE 2022 Virtual Calculator - How to Use it?
GATE 2022 Exam Overview
| | |
| --- | --- |
| Particulars | Details |
| Availability of Application form | First week of September to first week of October, 2021 |
| Conducting Institute | IIT Bombay (Tentative) |
| Mode of application | Online |
| Eligibility | Graduate in engineering/post graduate in science |
| Mode of exam | Online |
| Duration of exam | 3 hours |
| Total number of questions | 65 |
| Type of questions | MCQs |
| Marking Scheme | ⅓ Negative mark for incorrect answer |
How to Prepare for GATE 2022 in 6 months
Students are provided below some of the best suggestions on how to prepare for GATE 2022 in 6 months. The tips and suggestions are recommended by previous year toppers, coaching institutes and various subject experts. The preparation tips are as follows
Refer Previous Year Papers
Students are advised to refer to the GATE previous year question papers to have an idea about the difficulty level of exam, pattern of exam and questions, topics which are covered frequently or which topic has more weightage over the others. Students must take question papers for at least the last 10 years for having a clear understanding of difficulty level and topics weightage. This will also give students the idea about how they have to study, how much they know and strategize the plan for GATE 2022 preparation.
Check Syllabus and Exam Pattern
Every student preparing for the exam must have a clear understanding of the GATE syllabus and exam pattern. The official syllabus of GATE is released by the organising institute along with the application. Students must note that the syllabus of GATE is standard and does not change over the years and so, they can get it from the internet easily or from the link provided above. GATE syllabus comprises the subjects and topics which are taught at graduate level programs in engineering. Point out the topics which are important, topics which need more time to study and topics which have been studied as a part of your undergraduate syllabus. This will strategize the preparation to an easy-to-do thing.
Students must also be aware of the exam pattern of GATE 2022. The test paper consists of 65 MCQ questions which need to be solved in 3 hours. For every incorrect answer, ⅓ mark is deducted from the total positive marks.
Select Books and Study Materials
Students must select the best study material for GATE 2022 preparation to come up with the best result. Books with easy to understand language, lots of examples to understand the topics and covering the complete syllabus are considered the best books for GATE preparation. Students can also take help of online study materials in the form of e-books which are also a good source of information for GATE preparation.
Study Regularly
Regularity in study with complete dedication and determination is of primary importance to crack the exam. As the preparation time is less and the question is how to prepare for GATE 2022 in 6 months, students have to give more time to studies and less time to other activities. Students can also make a timetable to study. Assign proper time for every topic which is covered in the exam. Learn basic concepts of every topic which you study, solve more numerical questions to be clear on analytical concepts and avoid rote learning. Make separate short notes for all the important topics and important formulas to keep them studying and revising whenever you get time.
Must Read:-
Top 5 Benefits of PSU Hiring Through GATE 2022
What is a Good GATE Score?
Revise Everyday
Revising the topics is very important because if students do not revise what they have studied, they may not be able to recall them at the time of test. Advice is to revise every day before going to bed and first things in the morning before beginning to study a new topic. Make it a habit to revise regularly. Also, revise the studied topic of the entire week on Sunday and do not study anything new on that day. Solve numerical problems, sample papers and take mock tests to make your preparation better.
Practise Mock Tests
Solving mock tests is very important in the preparation of any exam. Students preparing for GATE are also advised to solve mock tests regularly to have an understanding of their preparation level. Solving mock tests are also very helpful to have an idea about the strong and weak areas in any topics, time management and coming out of fear for exams. During the last time of preparation or exam, students must practise full length mock tests. Check :- GATE Mock Test 2022
Stay Motivated
Motivation is very important to keep going on a journey. Motivation blended with dedication and determination will result in cracking the GATE exam. There may come a time in between the preparation when students feel low. But, students must keep going, keep preparing for the exam to get success. Students can watch interviews on previous year GATE toppers, watch motivational videos, read interviews of successful personalities who have done great in life and you will find yourself highly motivated.
Questions related to GATE
Showing 15914 out of 15914 Questions