GATE 2021 Cutoff for CH - The GATE cutoff for Chemical Engineering (CH) will be updated in this article after it is officially released. The minimum marks that the candidates will have to score for getting higher chances of admission into the M.Tech programmes at the IITs, NITs, and other institutes are referred to as the GATE 2021 cutoff for CH. It will consist of the GATE 2021 qualifying cutoff for chemical engineering (CH). Candidates who will secure more than the cutoff in chemical engineering for GATE 2021, they will have more chance for admission. The institute-wise cutoff for CH based on the GATE 2021 score will also be provided here. The cutoff of GATE 2021 for chemical engineering will also be provided based on different categories. GATE exam is the national level entrance test for admission to the M.Tcch courses. Read the full article to know more about GATE 2021 cutoff for CH.
Important: GATE analysis 2021 and GATE answer key 2021 released. GATE result 2021 will be released on March 22. Also, check GATE cutoff for other subjects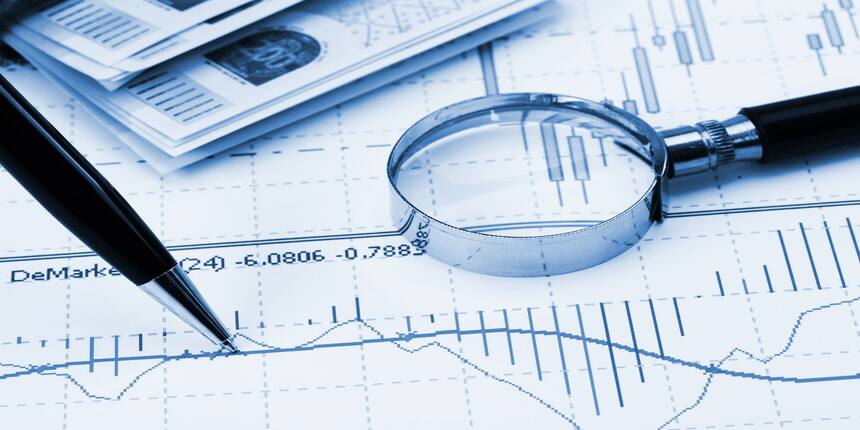 Determiners of GATE 2021 Cutoff for CH
To determine the GATE cutoff 2021 for CH, the following factors will be considered by IIT Bombay.
No. of candidates who have applied

Cutoff trends (previous years)

The difficulty level of the exam

Total no. of seats available
Previous Years' GATE Cutoff for CH (Chemical Engineering)
Candidates can go through the previous years' GATE cutoff off of chemical engineering (CH) below. The GATE cutoff for CH is not same for all categories. Candidates who want to appear in the GATE 2021 entrance exam can get the previous year GATE cutoff from the table below.
GATE Cutoff for CH
| | | | |
| --- | --- | --- | --- |
| Year | General | OBC | SC/ ST/ PH |
| 2013 | 32.35 | 20.12 | 21.57 |
| 2014 | 35.14 | 23.43 | 31.62 |
| 2015 | 27.52 | 24.77 | 18.34 |
| 2016 | 29.7 | 33.1 | 22 |
| 2017 | 44.3 | 39.8 | 29.5 |
| 2018 | 37.8 | 34 | 25.1 |
| 2019 | 34.8 | 31.3 | 23.2 |
GATE Cutoff for Chemical Engineering 2019
| | | | | | |
| --- | --- | --- | --- | --- | --- |
| Institute Name | General | OBC | SC | ST | PwD |
| IIT Delhi (Direct Admission) | 765 | 690 | 575 | 500 | 575 |
| IIT Delhi (Interview and Shortlisting) | 600 | 550 | 475 | 400 | 475 |
GATE Cutoff for Chemical Engineering 2018
Institute Name

General

OBC

SC

ST

PwD

IIT Delhi - Direct Admission

765

670

560

500

560

Interview and Shortlisting - IIT Delhi

600

550

450

400

450

IIT Bombay

550

495

367

367

-

IIT Madras

694

603

294

448

Gen- 492

OBC- 339
GATE Cutoff for Chemical Engineering 2017- Various IITs
| | | | | | | | |
| --- | --- | --- | --- | --- | --- | --- | --- |
| Institute Name | General | OBC | SC | ST | PwD | Gen Pwd | OBC PwD |
| IIT Delhi - Direct Admission | 670 | 630 | 535 | 445 | 535 | - | - |
| IIT Delhi - Interview and Shortlisting | 540 | 450 | 375 | 300 | 375 | - | - |
| | 582 | 573 | 384 | 242 | - | - | 199 |
| IIT Bombay | 550 | 495 | 367 | 367 | - | - | - |
| | 470 | 431 | 324 | 208 | - | - | |
| IIT Kharagpur | 582 | 517 | 345 | 335 | - | - | - |
| IIT Roorkee | 40.96 | 42.97 | 31.71 | 31.37 | 35.61 | - | - |
GATE Cutoff for CE (Chemical Engineering) 2016- Various IITs
| | | | | | |
| --- | --- | --- | --- | --- | --- |
| Institute Name | General | OBC | SC | ST | PwD |
| IIT Delhi - Direct Admission | 650 | 615 | 525 | 440 | 525 |
| IIT Delhi - Interview Shortlisting | 540 | 450 | 375 | 300 | 375 |
| IIT Bombay | 600 | 540 | 400 | 400 | |
| IIT Kharagpur | 518 | 448 | 361 | 204 | - |
| IIT Roorkee (For Allied GATE Disciplines) | 30.49 | 37.12 | - | - | - |
| | 40.16 | 36.54 | 27.31 | 29.72 | 30.52 |
| IIT Madras | 540 | 435 | 348 | 475 | - |
GATE Cutoff for Chemical Engineering 2015 - Various IITs
| | | | | | |
| --- | --- | --- | --- | --- | --- |
| Institute Name | General | OBC | SC | ST | PwD |
| | 600 | 540 | 400 | 400 | - |
| | 572 | 509 | 441 | 358 | 211 |
| IIT Roorkee (For Allied GATE Disciplines) | 27.5 | 27.5 | 20.41 | NA | 22.1 |
| | 42.13 | 38.07 | 28.43 | 28.43 | 28.43 |
Questions related to GATE
Showing 15410 out of 15410 Questions