JET Preparation Tips 2023: Jain University (deemed to be) conducts JET 2023 exam for undergraduate courses in online mode. Candidates who wish to take admission in Jain University to B.Tech courses should prepare well before appearing in the JET exam. As the competition is really tough, candidates should know the JET 2023 exam preparation tips and be ready with their complete strategy. We have compiled the strategy that aspirants should follow to excel in JET.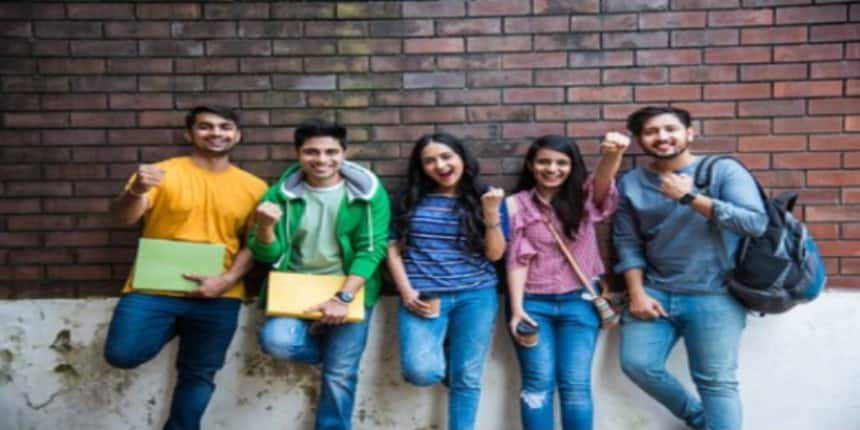 JET Preparation Tips 2023: How to Prepare, Strategy, Best Books
Only reading books can not lead to the success of a candidate in the JET exam 2023, it needs a candidate to be well prepared in every aspect possible. Before knowing the JET 2023 preparation tips, aspirants should know the exam pattern, syllabus, marking scheme, etc. Read the article to know more about JET preparation tips 2023 for preparing well.
JET 2023 Preparation Tips:
Know Your Syllabus and Exam Pattern: The first step before starting your preparation for JET 2023 is a clear understanding of the JET syllabus and the exam pattern 2023. JET 2023 exam consists of 5 subjects namely, Mathematics, Chemistry, Physics, English, and Aptitude and Logical Reasoning. Candidates should be well versed with the syllabus and prioritise the time for each subject accordingly.

Prepare Time Table: One of the most important JET preparation tips is to prepare your time table according to your feasibility. But there is a common mistake that most of the students commit which is preparing an impractical time table. By impractical time table we mean, a candidate should prepare the study schedule on the basis of achievable targets. Start from small sittings and then slowly slowly pick up long targets. Achieving the targets boosts a candidate's confidence and ultimately helps in scoring well in the JET exam 2023.

Exclusive Careers360 Premium Content

Get education, career guidance; live webinars; learning resources and more

Subscribe Now

Know the weightage of each subject and topics: We know the exam don't have a balance of each subject and each topic equally and there is a mixture of all the topics in the question paper. While few topics are given more weightage there are a few from which not much questions are asked. So, a candidate should analyse the JET previous year question papers and know the weightage of every topic and subject and prepare accordingly.

Pick the best books: Most important JET paper preparation tips is to pick up the best books available for the JET 2023 exam. While choosing the books for preparation candidates should know which books will be worth reading and which will not be. Don't waste your time on unnecessary books as they will only increase your stress and somewhere stress you out. Pick lesser books but read them thoroughly and again and again to remember each and every important topic of JET exam. For JET 2023 preparation candidates can refer to the textbooks primarily, however, covering extra books will help you get a wider spectrum of knowledge that will help you in attempting your exam.
JET 2023 Preparation Books: Here we have mentioned the preparation books for JET 2023 to score good marks in the exam.
Check the list of JET 2023 preparation books below
Subject

Book Name

English

Objective General English By S P Bakshi

A New Approach to Objective English By S Rajinder Dhillon

Mathematics

Fast Track Objective Arithmetic By Rajesh Verma

Mathematics for Class 11 By R D Sharma

Mathematics - Class XII (Set of 2 Volumes) By R D Sharma

Chemistry

Conceptual Problems in Organic Chemistry: For Engineering and Medical Entrance Examinations By D K Singh

Chapterwise Solutions Chemistry JEE Main 2023 By Arihant Experts

Physics

Objective Physics for Engineering Entrances-(VOL 1 and 2) By D C Pandey

Objective Physics - Chapter-wise MCQ for JEE Main/ BITSAT/ AIPMT/ AIIMS/ KCET 2nd Edition By Disha Experts
Know your Strengths and Weakness: Another important preparation tip of JET is knowing your strengths and weaknesses and plan accordingly. In order to gain success in your exam candidates should focus more on weaknesses while maintaining a balance in revising your strong topics too. Do not let your weaknesses impact your strengths, so give due time to the strong subjects also as they will help you get some extra marks in the exam.

Practice Mock Tests: Practicing more and more mock tests and sample papers of JET 2023 will help you get good marks in the exam. Solving previous year's question paper will help a candidate to understand the demand of the exam and will help them to understand on topics they need to work on and focus more. As sample papers and mock tests are the replica of original question paper candidate can get the feel of actual exam and will prepare you for the D'Day.

Revision is Important: Last but not the least is revision. Revision is the most important JET 2023 preparation tips. Assume you have studied everything but haven't revised anything even once, will you remember anything? No, right. Due to this reason itself aspirants should revise your entire syllabus again and again. It is advised that candidates should dedicate one day in a week to revision only. You can set the revision day according to your comfort.