NIT Uttarakhand GATE Cutoff 2021
NIT Uttarakhand GATE Cutoff 2021 - The admission conducting authority shall release NIT Uttarakhand GATE 2021 cutoff. GATE cutoff for NIT Uttarakhand ia the minimum marks that students will have to secure to be eligible for admissions in NIT Uttarakhand. The authorities take many factors into consideration such as total number of applicants, availability of seats, etc to decide the GATE cutoff. As of now, the institute offers total 10 M.Tech courses to students. Candidates who appeared for GATE exam and those who clear the NIT Uttarakhand GATE 2021 cutoff will be eligible for admissions to the institute. Read the complete article to know more about NIT Uttarakhand GATE cutoff 2021, previous year cutoffs and other important information.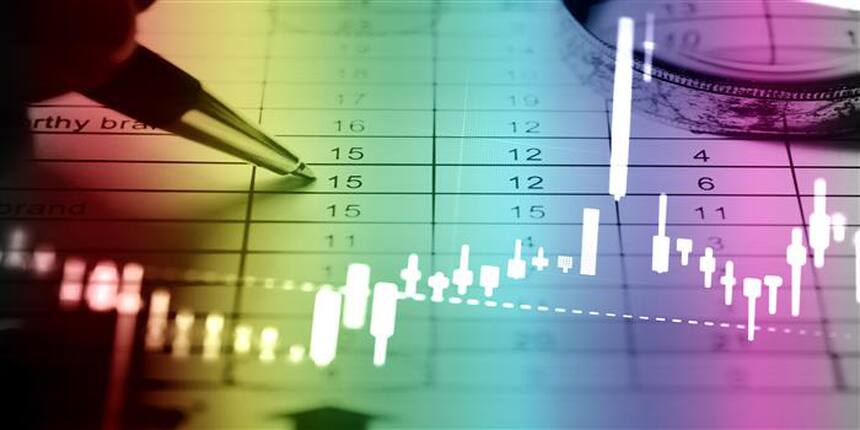 NIT Uttarakhand GATE 2021 Cutoff
The authorities shall release GATE cutoff 2021 for NIT Uttarakhand in the upcoming session. It will reflect the opening and closing ranks for various categories within which admissions shall be offered for aspiring candidates.
GATE 2201 cutoff for NIT Uttarakhand - Deciding Factors
The authorities decide GATE cutoff for NIT Uttarakhand keeping in mind a lot of factors. The factors that are crucial in deciding the NIT Uttarakhand cutoff for GATE are:
Level of difficulty of GATE exam 2021

Total number of applicants for the particular course

Previous year cutoff trends

Availability of seats in the particular course.
Previous Years' NIT Uttarakhand GATE cutoff
GATE Cutoff 2020 for NIT Uttarakhand
Course Name
Category
Maximum
Minimum
Artificial Intelligence
Open
624
379
Open(Pwd)
352
352
EWS
523
523
EWS-PwD
0
0
OBC-NCL
562
348
OBC-NCL (PwD)
0
0
SC
437
255
SC(PwD)
0
0
ST
278
278
ST(PwD)
0
0
Communication Systems
Open
498
365
Open(Pwd)
0
0
EWS
425
425
EWS-PwD
0
0
OBC-NCL
458
401
OBC-NCL (PwD)
0
0
SC
328
259
SC(PwD)
0
0
ST
0
0
ST(PwD)
0
0
Machine Design
Open
560
386
Open(Pwd)
0
0
EWS
411
411
EWS-PwD
0
0
OBC-NCL
471
310
OBC-NCL (PwD)
0
0
SC
305
218
SC(PwD)
0
0
ST
0
0
ST(PwD)
0
0
Manufacturing Technology
Open
515
355
Open(Pwd)
0
0
EWS
436
356
EWS-PwD
0
0
OBC-NCL
465
374
OBC-NCL (PwD)
0
0
SC
282
282
SC(PwD)
0
0
ST
0
0
ST(PwD)
0
0
Microelectronics & VLSI Design
Open
551
352
Open(Pwd)
0
0
EWS
474
385
EWS-PwD
0
0
OBC-NCL
474
336
OBC-NCL (PwD)
0
0
SC
446
446
SC(PwD)
0
0
ST
0
0
ST(PwD)
0
0
Power Electronics & Drives
Open
588
409
Open(Pwd)
0
0
EWS
390
390
EWS-PwD
0
0
OBC-NCL
490
324
OBC-NCL (PwD)
0
0
SC
337
259
SC(PwD)
0
0
ST
243
243
ST(PwD)
0
0
Power System & Control
Open
515
379
Open(Pwd)
0
0
EWS
443
358
EWS-PwD
0
0
OBC-NCL
477
311
OBC-NCL (PwD)
0
0
SC
332
243
SC(PwD)
0
0
ST
0
0
ST(PwD)
0
0
Structural Engineering
Open
570
425
Open(Pwd)
0
0
EWS
466
406
EWS-PwD
0
0
OBC-NCL
467
365
OBC-NCL (PwD)
0
0
SC
376
320
SC(PwD)
0
0
ST
288
231
ST(PwD)
0
0
Transportation Engineering
Open
526
455
Open(Pwd)
0
0
EWS
469
376
EWS-PwD
0
0
OBC-NCL
455
328
OBC-NCL (PwD)
0
0
SC
345
305
SC(PwD)
0
0
ST
0
0
ST(PwD)
0
0
Computing Systems
Open
548
371
Open(Pwd)
0
0
EWS
0
0
EWS-PwD
0
0
OBC-NCL
444
383
OBC-NCL (PwD)
0
0
SC
317
251
SC(PwD)
0
0
ST
0
0
ST(PwD)
0
0
NIT Uttarakhand GATE Cutoff 2018
S.No

Courses

Categories

Opening Marks

Closing Marks

1

Artificial Intelligence

Open

584

505

OBC NCL

525

394

SC

472

302

ST

358

275

2

Communication Systems

Open

496

446

OBC NCL

441

360

SC

305

259

3

Computing Systems

Open

537

473

OBC NCL

481

353

SC

363

363

ST

287

263

4

Machine Design

Open

680

617

OBC NCL

629

561

SC

416

309

ST

330

330

5

Manufacturing Technology

Open

643

589

OBC NCL

590

554

SC

373

320

6

Microelectronics & VLSI Design

Open

571

456

OBC NCL

456

390

SC

305

305

7

Power Electronics & Drives

Open

661

510

OBC NCL

521

466

SC

411

390

8

Power System & Control

Open

580

524

OBC NCL

518

466

SC

415

331

ST

320

261

9

Open

646

562

OBC NCL

572

505

SC

465

358

ST

387

270

10







Open

601

548

OBC NCL

542

505

SC

397

362
NIT Uttarakhand GATE Cutoff 2017
S.No

Courses

Categories

Opening Marks

Closing Marks

1

Artificial Intelligence

Open

600

504

OBC NCL

475

401

SC

399

291

ST

287

287

2

Communication Systems

Open

602

506

OBC NCL

517

419

SC

342

287

3

Computing Systems

Open

523

465

OBC NCL

440

365

SC

345

301

4

Machine Design

Open

654

613

OBC NCL

624

553

SC

491

486

5

Manufacturing Technology

Open

660

594

OBC NCL

592

519

SC

437

437

ST

259

259

6

Microelectronics & VLSI Design

Open

597

502

OBC NCL

504

438

SC

343

268

7

Power Electronics & Drives

Open

613

533

OBC NCL

537

506

SC

394

351

ST

363

363

8

Power System & Control

Open

589

537

OBC NCL

529

473

SC

416

416

ST

316

316

9




Open

601

541

OBC NCL

523

496

SC

389

370

10




























Open

561

513

OBC NCL

506

460

SC

409

336

ST

298

275
To Check GATE Cutoff for other NITs - Click here
Questions related to GATE
Showing 15325 out of 15325 Questions