Best books for TS EAMCET 2021
Best books for TS EAMCET 2021 - The Jawaharlal Nehru Technical University, Hyderabad conducts Telangana State Engineering, Agriculture and Medical Common Entrance Test (TS EAMCET) for admissions into various professional courses including B.Tech in the state of Telangana. Such a state entrance exam requires fool proof preparation with TS EAMCET books on part of candidates because there is a lot of competition and getting admission becomes challenging. That is why the aspiring candidates search for the best books in order to prepare and perform well in the TS EAMCET 2021 exam. Apart from that, they should also be aware of stuff like exam pattern, topics out of which questions will be framed by JNTUH. Thus, the article below contains the list of best books for TS EAMCET 2021 to be referred to by candidates along with the exam pattern and topics covered for better preparation.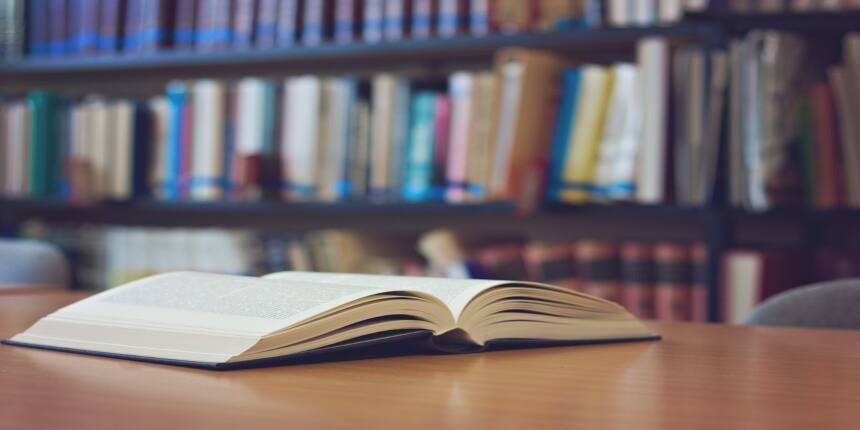 Preparation Books for TS EAMCET
It is recommended by experts for candidates going to appear for TS EAMCET to first complete the NCERT textbooks. The reason being that already the board examinations precede these entrance exams and the syllabus is also almost common. So, the examiner keeps this fact in mind and frames the TS EAMCET question paper in accordance with the concepts provided in NCERT books. Thus, the priority of candidates should be completing the NCERT books first. After being done, given below is the list of books to be referred by candidates preparing for TS EAMCET 2021.
Best Books for TS EAMCET Preparation
Topic/ Subject

Names of Books

Mathematics

NCERT Mathematics textbook

Deepthi's Series

EAMCET Mathematics (Andhra & Telangana) Chapterwise 25 Years' Solutions and 5 Mock Tests by Arihant publications

GBTU: Mathematics with Mock Tests

Chemistry

NCERT Textbook

IPE Textbook for Chemistry

Essential physical Chemistry by Ranjeet Shahi

EAMCET Chemistry Chapterwise 25 Years Solutions & 5 Mock Tests by Arihant Publications

Fundamentals of Inorganic Chemistry by Ananya Ganguly

Physics

NCERT Textbook

Concepts of Physics by HC Verma Volume 1

Concepts of Physics by HC Verma Volume 2

EAMCET Physics 26 Years Solutions & 5 Mock Tests by Arihant Publications
TS EAMCET 2021 Important Topics
Apart from knowing the best books for TS EAMCET, candidates should always be aware of what topics are going to be asked in the entrance examination so that they can prepare accordingly and have a concrete direction. Hence, given below is the table that contains subject wise topics out of which, questions will be asked in the entrance examination.
Topics Covered in TS EAMCET
Subjects

Topics Covered

Physics

Physical World

Motion in a Straight Line

Motion in a Plane

Laws of Motion

Work, Energy and Power

Systems of Particles and Rotational Motion

Oscillations

Gravitation

Mechanical Properties of Solids

Mechanical Properties of Fluids

Thermal Properties of Matter

Thermodynamics

Kinetic Theory

Waves

Ray Optics and Optical Instruments

Wave Optics

Electric Charges and Fields

Electrostatic Potential and Capacitance

Current Electricity

Moving Charges and Magnetism

Magnetism and Matter

Electromagnetic Induction

Alternating Current

Electromagnetic Waves

Dual Nature of Radiation And Matter

Atoms

Nuclei

Semiconductor Electronics

Materials, Devices and Simple Circuits

Communication Systems




Chemistry

Atomic Structure

Classification of Elements and Periodicity In Proper

Ties

Chemical Bonding and Molecular Structure

States of Matter: Gases and Liquids

Stoichiometry

Thermodynamics

Chemical Equilibrium and Acids-Bases

Hydrogen and Its Compounds

The s - Block Elements (Alkali And Alkaline Earth Metals)

p- Block Elements Group 13 (Boron Family)

p-Block Elements - Group 14 (Carbon Family)

Environmental Chemistry

Organic Chemistry-Some Basic Principles and Techniques and Hydrocarbons

Solid State

Solutions

Electrochemistry and Chemical Kinetics:

Electrochemistry

Surface Chemistry

General Principles of Metallurgy

p-Block Elements

d And f Block Elements & Coordination Compounds

Polymers

Biomolecules

Chemistry in Everyday Life

Haloalkanes and Haloarenes

Organic Compounds Containing c, h and o (Alcohols,

Phenols, Ethers, Aldehydes, Ketones and Carboxylic Acids)

Organic Compounds Containing Nitrogen




Mathematics

Algebra

Trigonometry

Vector Algebra

Probability

Calculus

Coordinate Geometry
TS EAMCET Exam Pattern 2021
Preparation with the help of best books for TS EAMCET 2021 is not enough and candidates should also be aware of the TS EAMCET exam pattern which will help them understand the mode in which the exam will be conducted, for how much duration and how many questions will be asked, etc. Thus, the table below contains answer to all such exam pattern related aspects:
TS EAMCET 2021 exam pattern
Particulars

Details

Mode of Examination

Computer Based Exam (Online)

Duration of Exam

3 Hours (180 minutes)

Medium of Exam

English, Telugu and Urdu

Section Wise Questions

Physics - 40 Questions

Chemistry - 40 Questions

Mathematics - 80 Questions

Total Number of Questions

160 Questions

Type of Questions

Multiple Choice Questions (Objective)

Total Marks

160

Marking Scheme

For every correct answer, 1 mark is awarded

Negative Marking

There is no negative marking.
Questions related to TS EAMCET
Showing 9568 out of 9568 Questions
Telangana State Engineering Agriculture and Medical Common Entrance Test (TS EAMCET)