Uni-GAUGE Counselling 2018
Uni-GAUGE Counselling 2018 - Candidates who have qualified the entrance test held on May 13 will be able to participate in Uni-GAUGE 2018 counselling. Candidates may note that there is no common counselling for Uni-GAUGE 2018. Candidates who have qualified the entrance test will have to download their score card and apply separately to each participating institute/ University. Each participating University will hold its own counselling which qualified candidates need to attend separately. During the counselling of Uni-GUAGE conducted by each institute, candidates will have to produce the specified documents to prove their eligibility. Each University/institute will verify the Uni-GAUGE 2018 test score card submitted by candidate with the exam conducting authorities. A merit list will be prepared by the respective institutes on the basis of the Uni-GAUGE result. Seat allotment will be based on the scores in the entrance test and the course choices of the candidates. Read the full article to know about  Uni-GAUGE counselling 2018, the list of documents to carry, how to apply and more.

Latest: Uni-GAUGE 2018 result released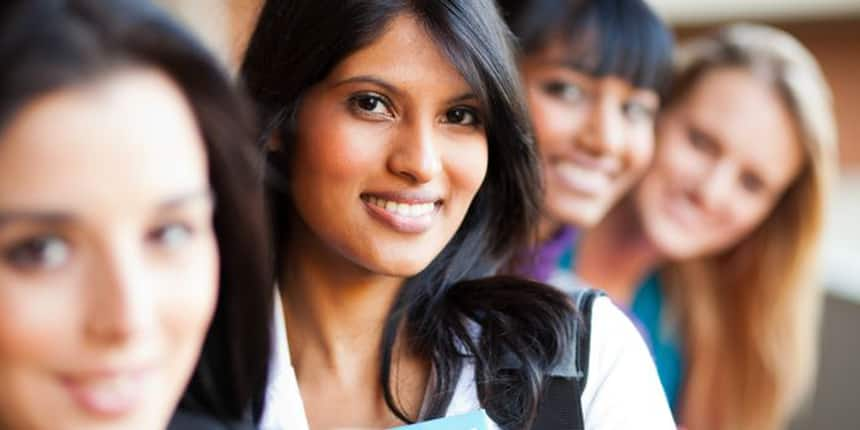 Uni- GAUGE 2018 Counselling Process
Candidates must be aware that there is no common counselling for Uni-GAUGE 2018. Candidates will have to check the admission process of each participating university and apply for them separately. Mentioned below are the steps to apply for institutes/ Universities accepting Uni-GAUGE 2018 score.
Steps 1- Download Uni-GAUGE 2018 scorecard
Step 2-Check the eligibility criteria of the participating university for the course interested in.
Step 3- Apply separately for Uni-GUAGE counselling of the University/ institute interested in. along with the scorecard of Uni-GAUGE 2018 and the prescribed documents mentioned by the university.
Step 4- Uni-GAUGE 2018 scorecard will be verified by the University with the authorities.
Step 5- Based on the scores of Uni-GAUGE 2018. Universities will prepare the merit list of the candidates and conduct the admission process.
Step 6 – Candidates must report to the respective Universities/ institutes with the original documents for verification.
Documents To Be Carried For Verification
Mentioned below is the  documents list that a candidate need to carry at the time of  verification:
Class 10th and 12th marksheet

Pass certificate of class 10th and 12th

Category Certificate (if applicable)

Uni-GAUGE 2018 scorecard

Uni-GAUGE admit card 2018

PwD certificate (If applicable)

Print out of counselling call letter

Other essential documents asked by the University
Uni-GAUGE Seat Allotment 2018
Seat allotment is not conducted by Uni-GAUGE authorities. However, candidates who will be participating in the counselling separately will be allotted seats by the Universities based on the merit list prepared by them. Every participating University will prepare a merit list based on which candidates appearing in counselling session will be allotted seats. To confirm their admission, candidates need to deposit the academic fees.
Uni-GAUGE Participating Institutions 2018
| | | |
| --- | --- | --- |
| S. No | Participating Institutions/Universities | Click to apply |
| Uni-001 | M.S Ramaiah University of Applied Sciences, Bangalore, Karnataka | |
| Uni-002 | SCSVMV University, Kanchipuram, Tamil Nadu | |
| Uni-003 | | |
| Uni-003 | Manav Rachna University, Faridabad | |
| Uni-004 | Saveetha University, Chennai, Tamil Nadu | |
| Uni-005 | Periyar Maniammai University, Thanjavur, Tamil Nadu | |
| Uni-006 | REVA University, Bangalore, Karnataka | |
| Uni-007 | K L University, Vijayawada, Andhra Pradesh | |
| Uni-008 | Karpagam University, Coimbatore, Tamil Nadu | |
| Uni-009 | Kaziranga University, Jorhat, Assam | |
| Uni-010 | Dayananda Sagar University, Bangalore | |
| Uni-011 | | |
| Uni-012 | Maharashtra Institute of Technology ADT, Pune, Maharashtra | |
| Uni-013 | Mewar University, Chittorgarh, Rajasthan | |
| Uni-014 | Vivekananda Global University, Jaipur, Rajasthan | |
| Uni-015 | CMR University, Bangalore, Karnataka | |
| Uni-016 | Jain University, Bangalore, Karnataka | |
| Uni-017 | Presidency University, Bangalore, Karnataka | |
| Uni-18 | Faculty of Engineering, Teerthanker Mahaveer University, Moradabad  | |
| Uni-019 | Shri Ramswaroop Memorial University (SRMU), Lucknow, U.P   | |
| Uni-020 | | |
| Uni-021  | Integral University, Lucknow, U.P | |
Questions related to Uni-Gauge-E
Showing 5 out of 5 Questions