Short term job oriented courses after 12th
Short term job oriented courses after 12th- In today's time choosing a course, that too job oriented short term program after 12th is one of the trickiest tasks. Choosing the right short term job oriented courses after 12th sets the tone for the overall career path. There are a number of professional short term courses that students can opt irrespective of his/her stream – Science, Commerce or Arts. These short term job oriented courses give stupendous success to the students due to which many aspirants look forward to these courses. So, for students who are looking for short term job oriented courses after 12th, Careers360 have penned down some of the courses that candidates can opt for: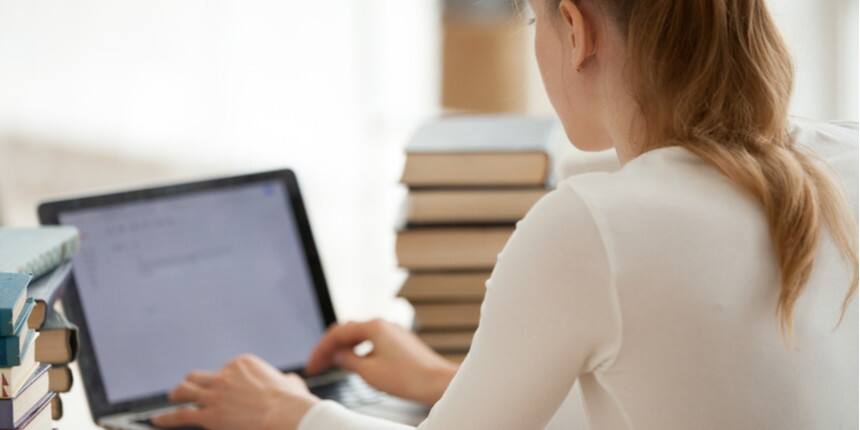 Short term job oriented courses after 12th
Diploma in 3D Animation, Multimedia and Visual Effects
This course is one of the most sought after courses after 12th which candidates can opt for. With the world going crazy towards animation, multimedia, career in 3D Animation is one of the most profitable choices amongst the students. Moreover, constant demand for animations in television, films, advertisement has given birth to various specialization courses. After completing the course, students can start a career in creative studios, advertising firms, engineering companies, software industries and the list is endless. The minimum duration of the diploma course in animation is one year. However, candidates can also opt for a six month certification course in it.
A few of the topics which are included in this course are:
Storyboarding

Basics of 3D Animation, Rigging

Basics of designing

Compositing & Post-production

Lighting
Go for Diploma in Web Designing
Candidates can also opt for web designing diploma after class 12. Big firms need skilled professionals who have the required knowledge in the field of web designing and therefore leading to the huge scope for students. A diploma course in web designing will educate students with the core concepts of web designing like Search Engine Optimization (SEO), JAVA script, Adobe Premiere, HTML, Photoshop, and web page designing.
Hotel Management
Candidates who have pursued diploma in hotel management have multiple job opportunities both in India and abroad. Going for short term diploma course in Hotel Management prepares students for entry-level work opportunities in restaurants, hotels, cruise ships, catering companies to name a few. This course generally includes topics like:
Hospitality marketing

Food and beverage management

Principles of management

Corporate communication

Front office management

Accommodation and leisure management
Diploma in Digital Marketing
In this digital world, a diploma in Digital Marketing has a huge scope. A diploma in Digital Marketing will train students with knowledge of market evaluation, social media, market management, and market research. This short term course on digital marketing opens doors both for financial and personal growth. Following careers options will be open after pursuing digital marketing diploma:
Search Engine Optimization (SEO)

Social Media Marketing (SMM), also Facebook, YouTube, Instagram Marketing

Pay-Per-Click (PPC)

Content Marketing

Conversion Optimization

Web Analytics

Mobile Marketing

Email Marketing

Google Analytics

Google Ads
Certification in Photography
One of the most creative courses one can opt for. The short term course in Photography helps students to enter the creative fields providing a lucrative career opportunity. Based on the student interest and specialization in photography, he/she can get a job at media houses, studios, agencies and companies. Moreover, one can also do part-time and/or freelancing.
Diploma in Event Management
Event industry is blooming in today's time. Taking up a short course in event management after 12th can land candidates in the world of showbiz. However, one needs to have good organizing and presentation skills along with willingness to work under difficult conditions. The duration of the course is one year where following topics will be covered:
Event and budget planning

Branding and brand promotion

Logistics

Advertising