How to Prepare for LPUNEST 2020
How to Prepare for LPUNEST 2020 - For candidates applying to Lovely Professional University, the big question is how to prepare for LPUNEST 2020? The Lovely Professional University National Entrance and Scholarship Test commonly known as LPUNEST is the entrance exam conducted by the University (LPU) annually in online mode for admissions. It is important for students to be well prepared to crack LPUNEST 2020 successfully such that they avail admissions in one go. To do so, they should be aware of crucial information related to the exam like exam pattern, exam dates, exam syllabus (important topics), books to refer and above all a defined preparation strategy. This article precisely deals with this to enable them to know how to prepare for LPUNEST.
Latest: LPUNEST 2020 application form is available now till July 31 for Phase II

LPUNEST 2020 is held in different phases. Phase I (Schedule 1) was held from January 10 to 25 for which application was open till January 9. Meanwhile, Phase 1 (Schedule 2) examination is being held from May 15 to June 7, 2020 as a remotely proctored online test. Phase Ii is also being conducted upto July 31..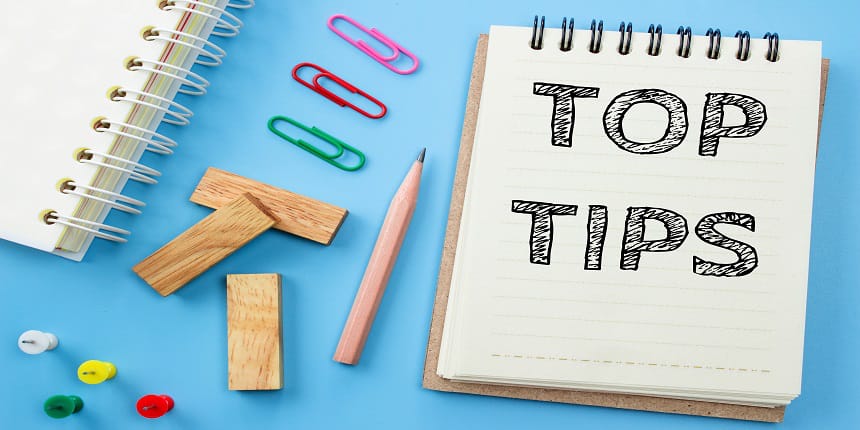 How to Prepare for LPUNEST 2020
Tip 1 – Know the LPUNEST Exam Pattern
It is a known fact that to ace any exam, candidates must arm themselves with everything and anything about the exam. The exam pattern of LPUNEST is one factor that plays a crucial role in understanding the exam well. Candidates can know the type of questions to answer, the time they have to answer them, the marks they get for a correct answer and so on.
A quick look at LPUNEST 2020 exam pattern shows
Mode of exam

Computer based

Language

English

Total questions

110

Total Marks

400

Type of questions

MCQ

Duration

150 Minutes ( 2 Hours 30 Minutes)

Marking Scheme

Four marks would be allotted for each correct answer

NO Negative marking

Questions asked from

Physics, Chemistry, English, quantitative aptitude, reasoning and Mathematics (based on class XI and class XII Syllabus)

Tip 2 – Know the LPUNEST 2020 Syllabus and Important Topics
Once the exam pattern is known, the next (and the most important) thing is to get a insight to the exam syllabus and important topics under each subject. A vital exercise that allows students to know what to study while gaining an insight into the topics carrying maximum weightage.
Subject wise Important topics from previous years LPUNEST papers are
| | |
| --- | --- |
| Subject | Topics |
| Physics | Magnetics, Optics, Waves and Oscillations, Current Electricity, Electromagnetic Induction, Alternating Current, Rotational Mechanics, Logic Circuits |
| Chemistry | Solid State, Thermodynamics, Electrochemistry, Surface Chemistry, Alcohols and Ethers, Organic Nitrogen Compounds, Carbonyl Compounds, Carboxylic Acids and derivatives, P- block elements |
| Mathematics | 3 D and Vectors, Differential Calculus, Integrals, Probability, Quadratic equations, Sequence and Series, Matrix and Determinants, Differentiation |
| English | Verb, Tenses, Prepositions, Nouns, Connectors, Antonyms, Synonyms, Idioms |
| Quantitative and Reasoning | Number System, Venn diagrams, Analogy, Profit loss, Time and Work, Clocks, Speed and distance, Trigonometry |

Tip 3- Preparation Strategy for LPUNEST 2020
The strategy adopted matters a lot when it comes to the question on how to crack LPUNEST 2020. The following points sum up the methods that have to be taken up by all candidates who wish to prepare for LPUNEST.
Select only a limited number books for preparation or reference purpose. This helps to avoid getting lost in the ocean of material available both online and offline.

Always make it a habit to note down the important topics under each subject and focus more on them than other topics.

Solve previous years question papers and mock tests. Solve them within the stipulated time to get accustomed to the exam environment.

Check the mistakes made in each test, analyze and rectify. This allows students to resolve problems then and there and ensure that these are avoided on the exam day.

Timely revision is a must so every week, a time period has to be assigned for this. Follow this diligently.

Speed and accuracy on the day of the exam makes a huge difference so practice it while doing the mock tests.

Analyze performance such that there is awareness about subjects which are strong points and subjects that need improvement.

Revise the strong ones to strengthen more and learn the weaker ones to get strong in them. Allocate time accordingly to achieve this.

Don't panic in case of low scores in the mock tests. Instead concentrate on building and strengthening the knowledge base such that slowly confidence is gained back.

Don't neglect English, Quantitative Aptitude and Reasoning as these sections are scoring and add to the overall score in the exam.

When the exam is just 1-2 months away, don't start reading new chapters, topics or books. Stick to what you have and strengthen it.
Success is a measure of small steps taken to reach the goal. Following the above steps can aid students in their quest on how to prepare for LPUNEST with success.
Questions related to LPU NEST
Showing 274 out of 274 Questions
Lovely Professional University National Entrance and Scholarship Test (LPU NEST)