How to prepare for Bihar Polytechnic (DCECE) 2023?
How to prepare for Bihar Polytechnic (DCECE) 2023? - There are many students who wish to be a part of the engineering field but in a shorter term, and thus, look forward to a diploma in engineering. One such well-known course is Bihar polytechnic wherein, admissions are offered through Diploma-Certificate Entrance Competitive Examination (DCECE).
Stay up-to date with DCECE Medical News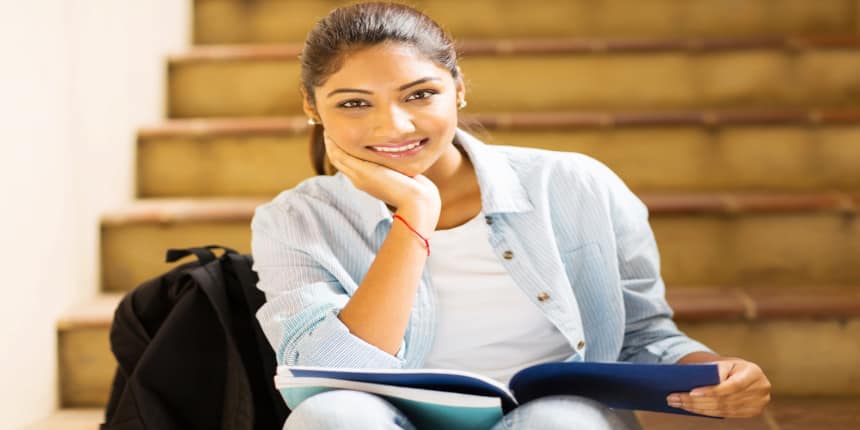 DCECE 2023 will be conducted as a pen and paper based test. Cracking the Bihar polytechnic entrance examination is crucial in order to get into the course, but only the right planning and strategy can bring in the results that one strives for. Hereunder in the article, some pointers have been provided that guide a candidate on how to prepare for Bihar polytechnic DCECE 2023 and get the required results.
Collect Recommended Books
As the syllabus of Bihar Polytechnic is divided into Physics, Chemistry and Mathematics, mostly out of class 11 and 12 curriculum, students are hereby advised to either find a single book that has a good rating by students and covers all those topics in the exam. Otherwise they may refer to books specifically dealing with particular subjects, i.e. one specifically covering all topics of Physics, including the practice papers on the subject questions. However, this will require more time as the specific subjects have to be dealt with in depth by the aspirants while preparing. Thus, it's totally an individual choice as to whether they wish to go for one book that focuses over them all, or separate books, respectively.
Also Read | DCECE Application Form
Go through the Syllabus and Exam Pattern
Before kick starting with the preparation for the exam, one should not forget to go through the syllabus and exam pattern provided by the authorities. This will make them aware of the exact topics asked in the exam and the exam pattern shall give an idea of what strategy is to be used that works the best for cracking Bihar DCECE. This will help them understand the way the DCECE exam has to be attempted.
Make a Time Table
Cracking the Bihar Polytechnic (DCECE) examination is a target for the students, thus, the journey has to be planned carefully in order to reach the target in one go. Making a time table for Bihar polytechnic preparation shall give a direction to the preparation. The pointers that are a must to be included in the time table are as follows:
66666666666666666
Total time to be given in a day.

Total time to be given in a week.

Total time for each subject.

Duration of breaks on a daily basis.

Chapters or pages to be covered on a daily basis.
All of this will sum up in a plan that suits the individual lifestyle and encourages him or her in order to prepare with all dedication and succeed in the examination.
Prepare Personalized Notes
However books ensure that the topics are correctly covered thereunder with the best level of understanding, one should not evade from making their own notes while studying from those books. Self made notes for Bihar polytechnic (DCECE) exam preparation shall ensure that they have a summarized material to be referred to at the time of revision. Also, when read things are written, they stay in the memory for a longer period of time. But, if someone doesn't like the idea, they can opt for making tables or flowcharts of the important concepts at least, which are repeatedly asked previously so that they are remembered at the time of exam.
Give a Certain number of Hours Regularly
It doesn't matter how many time tables a person makes, if one can not abide by it religiously, the piece of paper containing the time table will not do any wonders. Thus, one needs to have inner determination and one such formula is to fix a certain number of hours and achieve that study time. There might be some days when preparing for Bihar polytechnic might be set aside due to family affairs or some other urgent piece of work. But that time that has been lost should be recovered the other day. That is how the time table will work out properly. If the case is that one particular subject took more time than expected, then divide the rest of hours in such a way that the other subjects are not hampered.
Frequent Breaks
It is good to devote most of the crucial hours in studies when you know that you are preparing for Bihar polytechnic (DCECE) 2023. But one should not avoid the very fact that just like a machinery, the brain also needs some rest or otherwise, things will pass by without understanding of the concepts. So before that situation arises, one should make sure to take a quick break. If there is a Bihar polytechnic study plan that requires one to devote 6 hours of study, the division of hours should be like 2 hours of study and then 1 hour of rest. This way, the brain will not be over-burdened and thus, it will be easy to grasp topics easily.
Practice Previous Year Question Papers
One should always remember this fact that studying endlessly does not help actually unless the person knows the depth of his/ her preparation for Bihar polytechnic. That is why, one should never ignore the previous year question papers, and also modal practice test papers available in the market as well as online. This will help them know their strengths and weaknesses, in other words, practising the question papers makes one aware of what topics they are lacking at and need more focus.
Concluding hereby, if a person religiously follows the above mentioned pointers and study hard for Bihar polytechnic, there is no chance of lagging behind in preparation. Thus, if one attempts after preparing this way, the chances of cracking the exam in one go are high.