DCECE Counselling 2020 - Bihar Combined Entrance Competitive Examination Board (BCECEB) has started the registration process for the counselling of DCECE 2020 in online mode. Direct link to register for DCECE counselling is given below. Candidates can do the online registration and choice filling till January 26. Candidates whose names are included in the merit list have to attend the DCECE 2020 counselling and seat allotment process. DCECE Counselling 2020 is an online process except the document verification for which candidates will have to physically report to the counselling centres. The counseling process consist of various steps like registration, choice filling, choice locking, seat allotment and payment of admission fee. DCECE 2020 counselling will conduct various rounds depending on the availability of seats. The final allotment of seats will be on the basis of DCECE merit list, category of the candidate, availability of seats and choices locked by the candidate. Read full article to know more about DCECE Counselling 2020.
Latest: To register for DCECE 2020 counselling, click here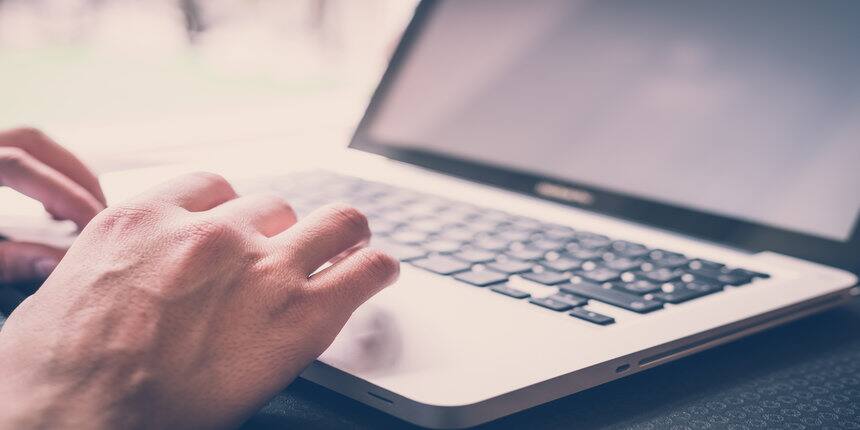 Important Dates of DCECE Counselling 2020
| | |
| --- | --- |
| Events | Dates |
| Seat Matrix and Business rule posting on the website | January 17, 2021 |
| Start date of Online Registration and Choice filling for Seat allotment | January 18, 2021 |
| Last date of Online Registration, Choice filling for Seat allotment and locking | January 26, 2021 |
| 1st Round Provisional seat allotment Result Publication date | February 1, 2021 |
| Download of Allotment Order for 1st Round | February 1 to 8, 2021 |
| Document Verification and Admission for 1st Round | February 2 to 8, 2021 |
| 2nd Round Provisional seat allotment Result Publication date | February 12, 2021 |
| Download of Allotment Order for 2nd Round | February 12 to 18, 2021 |
| Document Verification and Admission for 2nd Round | February 13 to 18, 2021 |
| 3rd Round Provisional seat allotment Result Publication date | To be notified |
| Download of Allotment Order for 3rd Round | To be notified |
| Document Verification and Admission for 3rd Round | To be notified |
Procedure of DCECE Counselling 2020
Candidates can refer the given steps to know about the counselling of DCECE 2020.
Step 1: Registration - Candidates will have to register for the counselling of DCECE 2020 by selecting the course and then entering their name, registration number and date of birth. After this, candidates will have to enter all the required details asked in the form.
Step 2: Choice Filling - Once the registration is completed, candidates will have to lock their choices of polytechnics according to their preference. Candidates are advised to choose their choices carefully as the seat allotment will be done on the basis of the choices locked. Candidates will also eligible for seat upgradation in the next rounds so the order of institutes should be chosen carefully.
Step 3: Locking of Filled Choices - After filling the choices, candidates have to confirm it by locking their choices.
Step 4: Seat Allotment - After this, candidates will be allotted seats on the basis of merit list, category, choices locked by candidate and availability of seats. The seat allotment letters of the candidates will be available for download after each round of DCECE counselling 2020.
Step 5: Payment of Admission Fee - Candidates will have to report at the allotted polytechnic with a demand draft of Rs 1000 in favor of the principal of concerned Institution in order to pay the admission fee.
Documents Required during Verification
Copy of downloaded Part-A & Part-B of Application form

DCECE 2020 Rank Card

Copy of allotment letter (3 copies)

Passport-sized photograph (6 copies)

10th Board Certificate /Matric/equivalent Certificate and Admit Card as proof of age and identity.

Aadhaar card for ID Proof.

School Leaving Certificate

Residential proof by natives of Bihar

Caste certificate

Character certificate

Refugee certificate (if applicable)

Other eligibility certificates (wherever applicable)

Any other relevant certificate
DCECE 2020 Counselling- Seat Matrix
| | |
| --- | --- |
| Polytechnics | Total Number of Seats (Tentative) |
| Government Polytechnics (GP) | 10752 |
| Government Women Polytechnics (GWP) | 480 |
| Private Polytechnics | 1500 |
Click here (Link PDF given in the folder) to download Institute-wise and Category-wise DCECE 2020 seat matrix
DCECE 2020 Reporting Centres
S. No

Institution

Reporting Centre

1

N.G.P.PATNA-13

New Govt. Polytechnic, Patna-13

2

G.P.PATNA-7

Govt. Polytechnic, Patna-7

3

G.P.DARBHANGA

Govt. Polytechnic, Darbhanga

4

G.P.SAHARSA

Govt. Polytechnic, Saharsa

5

G.P.CHAPRA, SARAN

Govt. Polytechnic, Chapra

6

G.P.BHAGALPUR

Govt. Polytechnic, Bhagalpur

7

G.P.BARAUNI

Govt. Polytechnic, Barauni

8

G.P.GAYA

Govt. Polytechnic, Gaya

9

G.P.GOPALGANJ

Govt. Polytechnic, Gopalganj

10

G.W.P.PATNA-14

Govt. Women's Polytechnic, Patna

11

G.W.P.MUZAFFARPUR

Govt. Women's Polytechnic,

Muzaffarpur

12

G.P.KATIHAR

Govt. Polytechnic, Katihar

13

G.P.MOTIHARI

Govt. Polytechnic, Motihari

14

G.P.MADHUBANI

Govt. Polytechnic, Madhubani

15

G.P.PURNEA

Govt. Polytechnic, Purnea

16

G.P.SHEOHAR

Govt. Polytechnic, Sheohar

17

G.P.ASTHAWAN, NALANDA

Govt. Polytechnic, Asthawan(Nalanda)

18

G.P.DEHRI ON SONE

Govt. Polytechnic, Dehri-on-Sone

19

G.P.LAKHISARAI

Govt. Polytechnic, Lakhisarai

20

B.K.P. INST SITAMARHI

Badiuzzamankhan Institute of

Polytechnic, Pupri(Sitamarhi)

21

G.P.VAISHALI

Govt. Polytechnic,Vaishali

22

G.P. TEKARI

GAYA G.P. Tekari, Gaya

23

G.P. MUNGER

G.P. Munger

24

G.P. SUPAUL

G.P. Raghopur, Supaul

25

G.P. BANKA

G.P. Banka

26

G.P. MADHEPURA

G.P. Madhepura

27

B.K.N.S.G.P. GOPALGANJ

G.P. Gopalganj campus sipaya

28

K.M.S.G.P. SAMASTIPUR

K.N.S. GP Samastipur

29

G.P. SHEIKHPURA

G.P. Lakhisarai campus

30

G.P. JAMUI

G.P. Jamui

31

G.P. KAIMUR

G.P. Kaimur

32

G.P. WEST CHAMPARAN

Govt. Poly. Motihari campus

33

G.P. KISHANGANJ

G.P. Katihar campus

34

G.P. ARARIA

Govt. Poly. Purnea campus

35

G.P. NAWADA

Govt. Poly. Nawada

36

G.P. SIWAN

Govt. Polytechnic, Chappra campus

37

G.P. SITAMARHI

Govt. Poly. Sitamarhi

38

G.P. BUXAR

G.P. Kaimur campus

39

G.P.MUZAFFARPUR

Govt. Poly. Muzaffarpur

40

G.P. BHOJPUR

Govt. Polytechnic, Patna-7 Gulzarbagh campus

41

G.P. JEHANABAD

Govt. Women's Polytechnic, Phulwarisharif patna campus

42

G.P. KHAGARIA

Govt. Polytechnic, Katihar campus

43

G.P. ARWAL

Govt. Polytechnic, Nawada campus

44

G.P. AURANGABAD

Govt. Polytechnic, Chappra campus

45

G.M.C.P. HARNAUT,NALANDA

Ganga Memorial College of Polytechnic, Harnaut, Nalanda

46

E. C. P. Vaishali

Exalt College of Polytechnic Kanhauli, Hajipur-Mahua Road, Vaishali

47

P.K.P. AURANGABAD

Prabhu Kailash Polytechnic Sanathua More aurangabad

48

GEMS POLY. COLLEGE, AURANGABAD

GEMS Polytechnic College NH – 2, Jogiya, more, Ratanpura, Aurangabad.

49

BUDHA POLY INSTITUTE, GAYA

Buddha Polytechnic Institute Industrial Area, Gaya
Questions related to DCECE
Showing 17 out of 17 Questions