NIELIT Aurangabad Fee Structure
NIELIT Aurangabad Fee Structure - Students who have been allotted seats in NIELIT Aurangabad have to deposit the fees as mentioned in the fee structure of NIELIT to confirm their admission. NIELIT fee structure consists of caution money deposits which are one time deposits, other fees which are refundable, tuition fees, semester fees, admission fees and others. The students who choose a hostel need to pay hostel and mess fees apart from fees payable at semester. The mess charges are not included in the NIELIT Fee Structure which is to be directly paid to the mess manager on a monthly basis. The hostel charges are part of the NIELIT fee structure. Students can pay NIELIT fees in online mode through Credit/Debit Card or Net Banking. Admission in NIELIT Aurangabad is through the score of JEE Main. More details about NIELIT Aurangabad fee structure is given in the table below.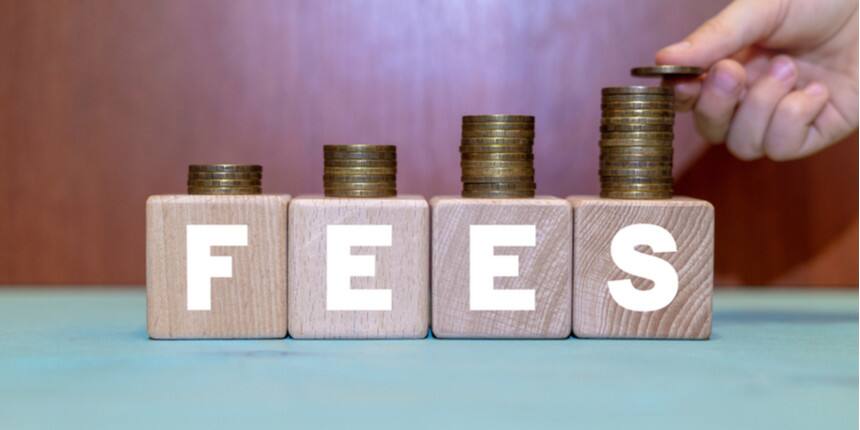 NIELIT Aurangabad Fee Structure
B.Tech Fee-Structure for Ist year admission for Academic year

S. No.

Particulars

1st Semester Fees

2nd Semester Fees

1

Tuition Fee

38000

38000

2

Caution Deposit *

1250

-




Sub Total

39250

38000

Hostel Accommodation

3

Hostel rent per Semester

9075

9075

4

Hostel Deposit*

2500

-




Sub Total

11575

9075

Other Fees




Particulars

Fees(Rs.)

5

Backlog Exam Fee per semester (along with junior batch regular exam settings)

400

6

Backlog Exam Fee per paper (with separate exam setting)

1000
How to pay NIELIT fee
Students can pay the fees of NIELIT in online mode through various channels. Students are also advised to refer to the NIELIT fee structure before making the payment of fees. To pay the NIELIT fees follow the steps mentioned below
Candidates have to visit the official website to pay th online fee

The payment of fees in NIELIT is through online mode only.

The bank details are given below.

Students can do NEFT, RTGS or they can use SBI Collect to pay their fees.

After the successful fee payment, collect the receipt.
Name of the Institute/Beneficiary - National Institute of Electronics and Information Technology(NIELIT)
Name of the Bank - State Bank of India
Branch - Samarth Nagar Aurangabad Maharashtra Saving Bank
Account Number - 32078399585
IFSC/RTGS NO - SBIN 0007919
Questions related to NIELIT Aurangabad
Showing 2 out of 2 Questions
National Institute of Electronics and Information Technology, Aurangabad (NIELIT Aurangabad)