BITSAT 2013 Syllabus encompasses the topics per subject that will be covered in the online tests. Students have to know the BITSAT 2013 Syllabus to prepare for the tests. The syllabus would cover topics studied in Class XI & XII in the subjects of Physics, Chemistry and Mathematics. Students can do well only if they are conversant with the BITSAT 2013 Syllabus and prepare with it in mind.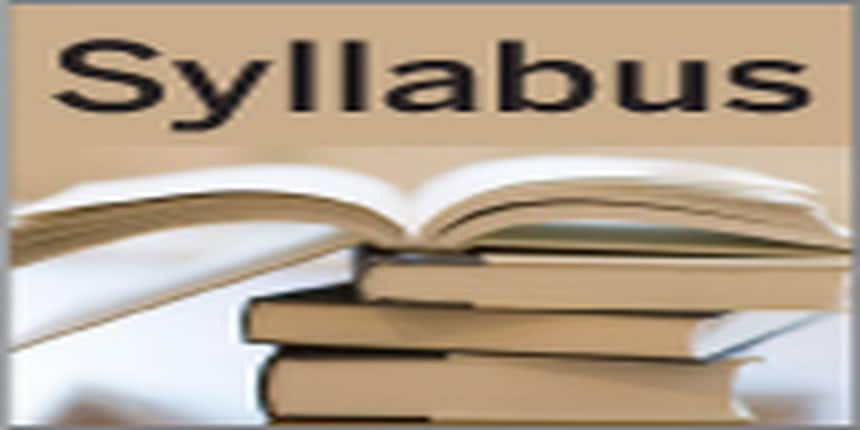 BITSAT 2013 Syllabus:
The online tests will be based on the NCERT syllabus for Class XI & XII.
Students are advised to refer the NCERT textbooks for the topics to prepare in
BITSAT 2013 Syllabus for Physics :
Units & Measurement,Kinematics,Newton's Laws of Motion, Impulse and Momentum, Work and Energy, Rotational Motion, Gravitation, Mechanics of Solids and Fluids, Oscillations, Waves, Heat and Thermodynamics, Electrostatics, Current Electricity, Magnetic Effect of Current, Electromagnetic Induction, Optics, Modern Physics, 

BITSAT 2013 Syllabus for Chemistry :
States of Matter, Atomic Structure, Chemical Bonding & Molecular Structure, Thermodynamics, Physical and Chemical Equilibria, Electrochemistry, Chemical Kinetics, Hydrogen and s-block elements, p- d- and f-block elements, Principles of Organic Chemistry and Hydrocarbons, Stereochemistry, Organic Compounds with Functional Groups Containing Oxygen and Nitrogen, Biological , Industrial and Environmental chemistry, Theoretical Principles of Experimental Chemistry,

BITSAT 2013 Syllabus for English Proficiency:
The students should be well versed in Grammar, Vocabulary, Reading Comprehension, Composition
Sudents will be tested in their proficiency in the general usage of English language by them in real life. In addition the tests are designed to evaluate the knowledge of basic grammar,  vocabulary, comprehension especially in the writing skills.

BITSAT 2013 Syllabus for Logical Reasoning :
Candidates will be tested in verbal and nonverbal reasoning
Tasks such as detecting missing links, following directions, classifying words, establishing sequences, and completing analogies are used to measure the students
Logical thinking required from the students include perception of data , understanding relationships in a correct way, figuring out missing words/numbers, application of rules to new and different contexts.

BITSAT 2013 Syllabus for Mathematics :
Algebra, Trigonometry, Two-dimensional Coordinate Geometry, Three dimensional Coordinate Geometry, Differential calculus, Integral calculus, Ordinary Differential Equations, Probability, Vectors, Statistics, .Linear Programming.
Questions related to BITSAT
Showing 2648 out of 2648 Questions