TNEA 2018 for other state students
TNEA 2018 for other state students – Anna University has started the registration process for admissions through TNEA for other state students. The final date for registration is July 7, 2018.  Candidates who meet the specified eligibility criteria must fill the application form, pay the fee, upload their photograph, signature and other documents. TNEA for other state students 2018 will have allotment against the region wise seats offered by Anna University in its constituent colleges only.  A merit list of TNEA for other state students will be published and allotment will be made on the basis of these ranks. Candidates belong to other states may check the complete information on how to apply for TNEA 2018 for other state students form the article below.

Latest - TNEA 2018 Rank List Released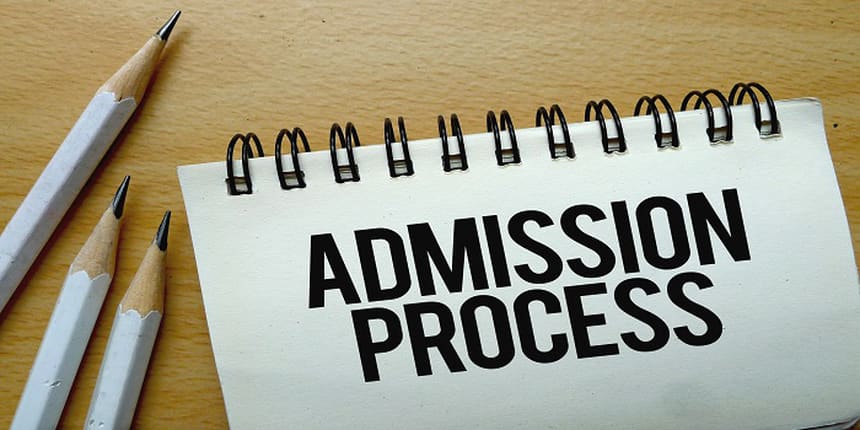 Tamilnadu Engineering Admissions (TNEA 2018) is on the basis of the marks obtained in the qualifying exam (Class 12 or equivalent) conducted by Anna University for admissions to the undergraduate engineering programmes in the state.
Important Dates of TNEA for other state students
| | |
| --- | --- |
| Particulars | Dates |
| Commencement of online Registration | June 20, 2018 |
| Last date for Registration and Submission | July 7, 2018 |
Latest: To fill the application form of TNEA 2018 for other state students - Click Here
TNEA for other state students – Eligibility Criteria
Candidates must be an Indian citizen but not a native of Tamilnadu. Candidates will have to upload a certificate of Permanent residence in the prescribed format in English only while filling the application form.

Candidates must have passed HSC or its equivalent with a minimum of 50% for General Category and 40% for SC/ST candidates in Mathematics, Physics and Chemistry put together.

Candidates who have received grades are required to produce the actual marks else the minimum marks applicable to the grades in Mathematics, Physics and Chemistry will be taken into account
Mining Engineering Branch – Female Candidates will have work-related restrictions if they take up Mining Engineering. They will also be required to satisfy the academic norms of Anna University
TNEA Application form 2018 for other state students
Candidates must follow the following steps to fill the application form of TNEA 2018 for other state students.
First, they must register by entering a valid email id and mobile number along with name, date of birth and gender and more details.

After registering, candidates must fill their personal details, academic details like qualifying exam board, Marks, Percentage of Marks, year of passing, institute studied in.

They will also have to fill in their address details

Next they will be required to upload their recent passport size photograph as prescribed along with the list of documents as given below.

Payment of application fee- An amount of Rs 500 must be paid online through net banking, debit/credit card.

The application form must be submitted only after carefully scrutinizing the details entered as they cannot be changed at a later point of time.
Documents to be uploaded: Only the self-attested photocopies of the following certificates must be uploaded along with the application
Recently taken photograph (20 to 25KB)

Mark sheets (All appearance) of HSC or Equivalent Examination

Mark Sheet of X Standard

Transfer Certificate / Migration Certificate

Community Certificate (for SC/ST candidates)

Permanent Residence Certificate

NATA mark sheet and Hall Ticket (for B. Arch. only)

Signature
Note: The original certificates will be verified during counselling
Application number generated is the Registration Number for Admission 2018
TNEA Rank List for other state students
The overall rank, region wise rank and Community-wise rank lists of the applicants will be announced online on the website of the university.

Ranks will be allotted on the basis of the academic marks obtained in the prescribed subjects in the qualifying examination reduced to 200 (Mathematics 100 and Physics + Chemistry -- 100).

An overall merit list will be prepared based on the total marks of 200.

Candidates have to login and check their TNEA ranks.
Inter-se-merit guidelines
Where more than one candidates have got the same marks in the common merit list, the inter-se merit shall be determined in the order of priority as mentioned below
Percentage of marks obtained in Mathematics in qualifying exam,

Percentage of marks obtained in Physics,

Percentage of marks obtained in the fourth optional subject

Date of Birth (elder candidates will be given preference).
TNEA Counselling for other state students
Candidates from other states who have applied for TNEA 2018 counselling must attend the counselling as per the given guidelines by Anna University.

The seat allotment will be on the basis of the merit of the students as denoted by the rank list as well as the campus and branch chosen by the students.

Candidates have to pay an initial deposit of Rs 5000/- online  and produce all the original certificates during counselling

They must get their original documents verified as per the given date schedule.

In case candidates are unable to attend due to unforeseen and unavoidable reasons, they can authorise (by a letter) their parents on their behalf and the parent's decision will be binding.

After allotment, Rs 5,000/- already paid at the time of counselling will be adjusted towards the tuition fee.

Candidates not joining will be refunded only 80% of the fee if they seek a refund. To do so, they must submit the original allotment order with acknowledgement for the receipt of payment is surrendered on or before the specified date.

Candidates who are allotted seats must report to the Dean of the campus within the specified time notified in the Provisional Allotment Order failing which the admission will be cancelled.

Candidates must also give a joint declaration along with their parents to the Dean of the campus.
TNEA 2018 Seat Matrix for Other State Candidates
State Code No

Name of the State / Union territory

Region

Number of seats

Gen

SC/ST

1

Haryana

Northern Region

9

2

2

Himachal Pradesh

3

Jammu & Kashmir

4

Delhi (UT)

5

Punjab

6

Rajasthan

7

Uttarakhand

8

Uttar Pradesh

9

Chandigarh (UT)

10

Andaman (UT)

Eastern Region

9

2

11

Assam

12

Arunachal Pradesh

13

Bihar

14

Chattisgarh

15

Jharkhand

16

Lakshadweep (UT)

17

Manipur

18

Meghalaya

19

Mizoram

20

Nagaland

21

Orissa

22

Sikkim

23

Tripura

24

West Bengal

25

Dadra & Nagar Haveli (UT)

Western Region

9

4

26

Daman & Diu (UT)

27

Goa

28

Gujarat

29

Madhya Pradesh

30

Maharashtra

31

Andhra Pradesh

Southern Region

12

4

32

Karnataka

33

Kerala

34

Puducherry (UT)

35

Telangana

36

Kashmiri Migrant

1
** Kashmiri migrant seat will be reverted to Northern Region quota if there is no applicant
Questions related to TS EAMCET
Showing 9552 out of 9552 Questions
Telangana State Engineering Agriculture and Medical Common Entrance Test (TS EAMCET)