GATE 2023 Exam Day Guidelines and Last Minute Tips
GATE 2023 Exam Day Guidelines and Last Minute Tips - IIT Kanpur GATE 2023 is just around the corner and it is vital to be prepared to ace the entrance exam. "Success can be attained with a smart strategy and planning along with good preparation", - this is a universal truth. GATE is a computer based test held in multiple sessions.
Stay up-to date with GATE News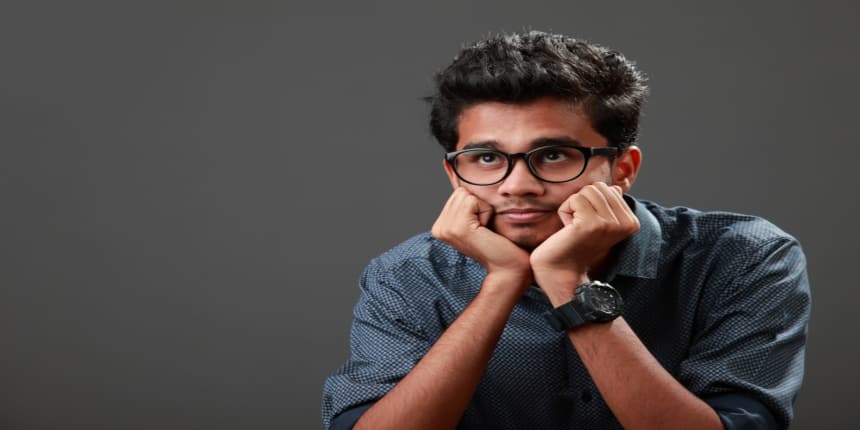 Therefore it is one exam that holds much at stake for all those appearing for it. It is of paramount importance that all aspirants check the GATE exam day guidelines and last minute tips to hone their strategy for success in the exam. Candidates can read the full article to know the GATE 2023 exam day guidelines and last minute tips to sharpen their exam strategy as well as preparation in the days leading to the exam. These exam day guidelines and last minute tips for GATE have been compiled over the years from the official sources as well as toppers and coaching experts.
The GATE 2023 will be conducted by IIT Kanpur in about 176 centres across the country and abroad. GATE 2023 will be conducted for a total of 29 papers. The GATE hall ticket 2023 will be released at the official website. Candidates who will appear for the exam will be able to check their GATE result and download their GATE score cards if they qualify in the exam.
About 10 lakh students attempts GATE each year making it one of the largest exams for PG courses in the country. A majority of these applicants belong to five disciplines which are the most popular on account of being core disciplines as well as in demand for PSU recruitment. The five Disciplines namely Mechanical Engineering, Electronics and Communication Engineering, Computer Science, Electrical Engineering and Civil Engineering are generally held in multiple sessions on account of the large number of applicants. Refer to the GATE exam schedule for precise details.
GATE 2023 Exam Day Guidelines and Last Minute Tips
A good plan is a start and prerequisite to success. However, the last days leading to an exam of importance is filled with stress and a general lack of time with much to do. Under such circumstances, tips to make the most of the time are pretty essential and helpful. The last minute tips for GATE suggested by students who have been there and done it are summarized below.
GATE 2023 Last Minute Tips
Know the GATE exam pattern well. It is important to know what kind of questions are asked in the exam so your exam day strategy can be chalked out.

Adapt yourself to the use of virtual calculator and its working conditions just in case you need to use it for some reason.

It is time to practice, analyze and revise in that order. Check out the GATE test papers and previous year papers. Practice with one, analyze where you are wrong and plug that in with revision.

It is an intense time so stress levels must be kept down. Don't let negativity creep in. Believe in yourself and the hard work put in.

Give yourself breaks to relax. Music, meditation can be some techniques you can use.

The last days are just for some intense practice with the help of the GATE sample papers and previous year question papers.

Last minute learning is a no go unless it is very important and you can manage it. At this stage, if you set to learn something new, you may not have enough time to learn it well while you could use that time to strengthen what you know.

Focus on your strengths and build on them. Don't think about the pros and cons. Remember it is the syllabus you studied in your graduation. It just requires revision.

Keep yourself positive and motivated. One method of doing is not to compare yourself with anyone and also not listening to what others are doing. They have their own methodology and you have yours.

For revising, you could check those short notes you prepared while studying all these months. Refresh the formulae and other topics you feel need to look at.

On a personal note, eat healthy stuff and ensure that you keep healthy to be able to appear for the exam.
What to Do Before D-Day?
In the midst of the intense preparation, many candidates tend to forget important details and these could cause hiccups on an otherwise good day. Some last minute tips have been given for the day before the exam such that you don't face any problems that could otherwise be avoided.
You must download GATE 2023 admit card download before the exam, take a colour print-out and keep a saved copy in your Google drive also. The reason is it is required not just for M.Tech admissions but also for PSU recruitment through GATE. Since the GATE scores are valid for three years, you could retrieve it in case you decide to pursue the same in a year or so. Similarly for PSU recruitment, if you get a chance to apply for recruitment based on your GATE scores in the coming years, you won't have to search high and low for it.

Check out the GATE exam centre a day before. You will save a lot of time as this exercise will enable you to have a good idea of the distance to travel, the time taken and minimize the chances of getting lost on the exam day.

The day before prepare your exam day kit. Put your admit card, original Photo Id- the one you mentioned in your GATE application form as these two are mandatory to be allowed into the exam hall.

DON'T carry calculators or any electronic gadgets. You will be not be allowed to take them inside. Since it is an online exam, there is no need for any exam pad either.

Remember that Mobile phones are not allowed inside. Better not carry them as there may not be a safe place to put them in. If you forget and carry one inside, you stand to be disqualified and the mobile will be seized – two things that are losses to be avoided at any cost.

Start early on the exam day such that you reach well before time. You are required to report one hour before the exam. There may be biometric verification and if you rush in the last minute, you may lose precious time which is pretty essential for the exam.

Once you reach the exam hall, check the seating arrangements to understand where you may be seated.

Remember you will be allowed inside just 35 minutes before the exam starts and will be allowed to leave after the exam is completed and not before. If you arrive after 09:30 am (IST) in the forenoon session and after 2:30 pm (IST) in the afternoon session, you will not be allowed inside the exam hall.
Now that the last minute tips of GATE are understood, it is time to take a look at the exam day strategy that must be chalked out. The GATE exam day guidelines are useful to plan how the exam goes. It is vital since the 3 hour exam requires good speed and time management in addition to knowing how to go about maximising your score.
Pre-Exam Instructions for GATE
The rules say that all candidates will be allowed to login 20 minutes before the actual GATE exam starts, to read the necessary instructions. However they will not be allowed to start answering till the specified time.

Use the time to know understand the given instructions.

Scribble pads for rough work will be provided at the exam centre. However, the scribble pad will have to be returned after completing the exam and leaving the exam hall.

It is mandatory for all candidates to write their name and registration number on the scribble pad before they start using it.
GATE 2023 Exam Day Guidelines
It is always advisable to give a quick reading of the question paper so you can gauge how to crack it. Use the "View All Questions Button" for a quick reading. This will allow you to decide and plan the sequence of the sections you need to attempt.

Next, start the exam by clicking on the section you wish to attempt. Most toppers suggest to start with the subject section as the GA and Engineering Maths sections are easy and scoring ones.

Most students find the 1 mark questions to be easier to answer as compared to the 2 mark questions which require analysis and deduction. If this holds true for you, start with the 1 marks ones first.

Answer those questions that you know the answers to so that you build a score as you go. This will build your confidence before you move to the hard ones.

A very important tip is to remember to save each answer before you move to the next ones else they will be lost and you won't have time to redo them.

Another tip is to note the question numbers that you know but need a bit of time on the scribble pad. This will help you get faster to them when you are ready to answer them.

Answer all the questions that you know the answers to and are pretty sure of. Don't waste time on questions that you are not sure of or don't know the answers to

After answering the questions you know the answers to, move to the ones that you kept for later and start answering them

Remember that numerical questions require a degree of precision so keep that in mind and calculate carefully. Silly mistakes are common when you are in a hurry.

Don't waste a lot of time on any problem. Time is of essence so attempt wisely and well.

Since there is negative marking, avoid answering questions you don't know the answers to so you don't lose precious marks on a fluke.

Plan and answer such that you have a bit of time to check your answers towards the end of the exam.
While it is imperative that you prepare well for the exam in terms of syllabi and subject topics, the GATE exam day strategy and last minute tips are essential to give that edge to all the preparation. We hope that the GATE last minute tips and exam day guidelines help you plan your exam day and allow you to taste success in the exam. All the best!
Questions related to GATE
Showing 16615 out of 16615 Questions