CUSAT CAT Cutoff 2021 - Check Expected & Previous Year Cut-off here
CUSAT CAT Cutoff 2021 - Cochin University of Science and Technology will release the CUSAT CAT 2021 cutoff on the official website. The cutoff of CUSAT CAT 2021 is the minimum rank required by the candidates to get admission in the CUSAT CAT participating institutes.
Latest Updates for CUSAT CAT
Stay up-to date with CUSAT CAT News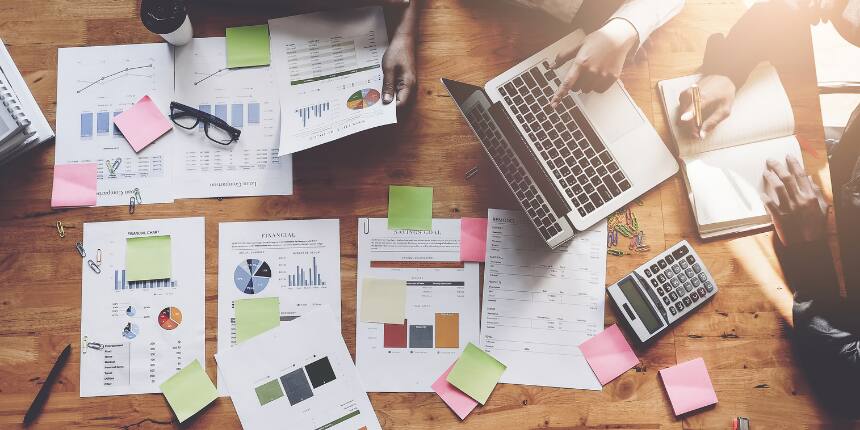 CUSAT CAT cut off 2021 will be released in the form of the opening and closing ranks. Note that the authorities will release separate CUSAT CAT 2021 cutoffs for different colleges and courses. While determining the CUSAT CAT cutoff 2021, the authorities will consider various different factors such as number of applicants, number of seats, difficulty level of CUSAT CAT, etc. The CUSAT CAT 2021 exam dates are July 16, 17 and 18. Read the complete article to know more about the CUSAT CAT 2021 cut off.
CUSAT CAT Cutoff 2021
Candidates will be able to check the cutoff of CUSAT CAT 2021 at the official website. With the help of the cutoff candidates who will have higher ranks than CUSAT CAT cutoff will have greater chances of admission.
Factors Determining CUSAT CAT 2021 Cutoff
The authorities will consider the following factors for determining the cutoff of CUSAT CAT 2021.
Number of Applicants

Number of Qualified Candidates

Number of Seats

Difficulty Level of CUSAT CAT 2021

Previous Year CUSAT CAT cutoff trends
Previous Year's CUSAT CAT Cutoffs
Candidates can refer the following links and table to know about the closing ranks of the candidates considered for admission in previous years.
Institute and course-wise CUSAT CAT Cutoff 2016
College
Branch Name
Closing Rank
Department of Ship Technology, Cochin University of Science and Technology, Ernakulam
Naval Architecture and Marine Engineering
150
School of Engineering, Cochin University of Science and Technology, Ernakulam

Mechanical Engineering
1494
Safety and Fire Engineering
1581
Computer Science Engineering
2388
Electrical and Electronics Engineering
2558
Electronics and Communication Engineering
2893
Civil Engineering
3165
Cochin University College of Engineering, Kuttanad
Mechanical Engineering
3823
Department of Polymer Science and Rubber Technology, Cochin University of Science and Technology, Ernakulam
Polymer Technology
4440
School of Engineering, Cochin University of Science and Technology, Ernakulam
Information Technology
4793
Cochin University College of Engineering, Kuttanad

Civil Engineering
5195
Computer Science Engineering
5289
Electrical and Electronics Engineering
5342
Electronics and Communication Engineering
5385
Information Technology
6800
Institute and course-wise CUSAT CAT Cutoff 2015
| | | | |
| --- | --- | --- | --- |
| S.No. | College | Branch | Closing Rank |
| 1 | School of Engineering, Cochin University of Science and Technology, Ernakulam | | 4793 |
| 2 | | Computer Science & Engineering | 5289 |
| 3 | School of Engineering, Cochin University of Science and Technology, Ernakulam | Safety and Fire Engineering | 1581 |
| 4 | School of Engineering, Cochin University of Science and Technology, Ernakulam | | 2388 |
| 5 | Department of Polymer Science and Rubber Technology, Cochin University of Science and Technology, Ernakulam | | 4440 |
| 6 | Department of Ship Technology, Cochin University of Science and Technology, Ernakulam | Naval Architecture and Marine Engineering | 150 |
| 7 | School of Engineering, Cochin University of Science and Technology, Ernakulam | | 2893 |
| 8 | School of Engineering, Cochin University of Science and Technology, Ernakulam | | 3165 |
| 9 | | | 3823 |
| 10 | Cochin University College of Engineering, Kuttanad | | 5385 |
| 11 | Cochin University College of Engineering, Kuttanad | Civil Engineering | 5195 |
| 12 | School of Engineering, Cochin University of Science and Technology, Ernakulam | Mechanical Engineering | 1494 |
| 13 | Cochin University College of Engineering, Kuttanad | Electrical & Electronics Engineering | 5342 |
| 14 | School of Engineering, Cochin University of Science and Technology, Ernakulam | | 2558 |
| 15 | Cochin University College of Engineering, Kuttanad | Information Technology | 6800 |
Questions related to CUSAT CAT
Showing 671 out of 671 Questions