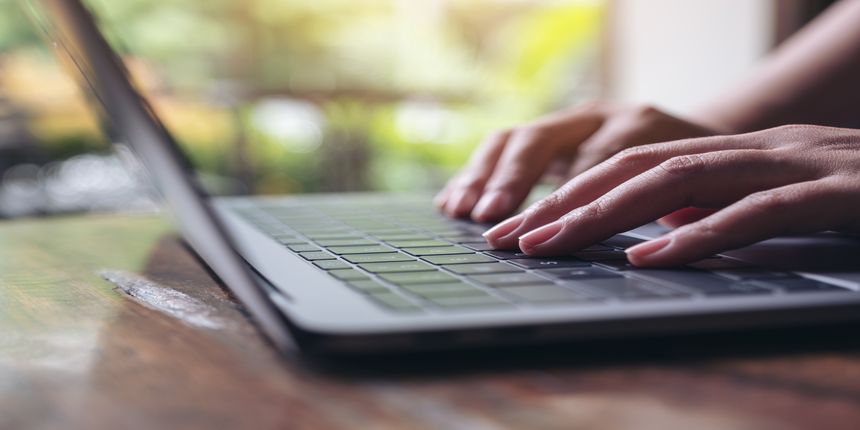 CUSAT CAT Counselling & Seat Allotment 2019 - Cochin University of Science and Technology will be commencing the registration and option filling process of CUSAT CAT 2019 counselling and seat allotment tentatively in the first week of June. The candidates who have qualified CUSAT CAT will have to register and fill their preferred choices. Three rounds of CUSAT CAT counselling 2019 will be conducted by the authorities. During the counselling, the seat allotment of CUSAT CAT 2019 will be done on the basis of merit, preferences and availability of seat. The result of the allotment will be available in online mode. All of the candidates who are allotted in the counselling of CUSAT CAT 2019 will have to pay the required fee and undergo document verification. Read the full article to know more information about CUSAT CAT Counselling & Seat Allotment 2019. 
Latest- CUSAT CAT 2019 Application form available from January 30
B.Tech Admissions Open 2019
SRM Institute Of Science And Technology
Latest- CUSAT CAT 2019 exam to be held on April 6, 2019
CUSAT CAT Sample Paper
Download Free Sample Paper for CUSAT CAT
Download Now
Important Dates of CUSAT CAT 2019 Counselling and Seat Allotment
| | | |
| --- | --- | --- |
| S.No | Events | Important Dates (Tentative) |
| 1 | Commencement of Registration/Option Filling | First week of June 2019 |
| 2 | Final Date for Registration | Third week of June 2019 |
| 3 | Result of First Allotment | Third week of June 2019 |
| 4 | Final Date for Payment for First Allotment | Fourth week of June 2019 |
| 5 | Result of Second Allotment | Fourth week of June 2019 |
| 6 | End Date for Payment for Second Allotment | Last week of June 2019 |
| 7 | Announcement of Third Allotment | Last week of June 2019 |
| 8 | Final Date for Payment for Third Allotment | First week of July 2019 |
| 9 | B.Tech (Instrumentation, Information Technology, Safety and Fire Engineering and Electrical & Electronics) Admission | First week of July 2019 |
| 10 | B.Tech (Mechanical Engineering, Civil Engineering, Polymer Science) Admission | First week of July 2019 |
| 11 | B.Tech (Electronics & Communication, Computer Science, Naval Architecture & Ship Building) Admission | Second week of July 2019 |
| 12 | Real Time Admission  | Second week to Third week of July 2019 |
| 13 | Spot Admission | Third week of July to First week of August 2019 |
CUSAT CAT Counselling 2019
The counselling of CUSAT CAT 2019 will be conducted by the authorities in online mode. All candidates who qualify the examination will be able to apply for the counselling process. Allotment into the participating institutes will be done through the counselling on the basis of the candidate's merit. 


Procedure of CUSAT CAT 2019 Counselling
Registration and Option Filling
The candidates will have to register for the counselling of CUSAT CAT 2019 by logging into their account using their username and password. After the candidates are successfully logged in, the candidates will have to select their choices of colleges and courses as per preference. The candidates are advised to select maximum number of choices. Once the choices are locked and submitted, the candidates will not be able to change them. Also, if the choices are not locked before the final date, then the final selection will be automatically confirmed and locked. 
CUSAT CAT Seat Allotment 2019
Allotment of seats will be done by the concerned authorities. The factors that will be taken into consideration during allotment will be their secured rank in the entrance examination, preference and availability of seat. The candidates will be able to check CUSAT CAT 2019 seat allotment result in online mode. The selected candidates will have to log into their account to download their seat allotment letter, which has to be kept safe for future use. 
Payment of Fee and Seat Acceptance
Next, the candidates will have to confirm their admission by paying the required fee. Failure to pay the CUSAT CAT 2019 admission fee within the allotted time will automatically cancel the candidate's allotted seat. 


Reporting to Allotted Institute
After the payment of the fee, the candidates will have to report to their allotted institute for verification of document. The date and time to report at the allotted institute will be informed to the candidates. For verification, the candidates will have to carry both original and two set of photocopies of the documents. 
List of Documents Required for Verification
CUSAT CAT 2019 application registration confirmation page

S.S.L.C/10 and 12th marksheet and pass certificate (CBSE, ICSE etc.)

Migration Certificate (for candidates from Universities outside Kerala)

Four passport size photographs

Domicile certificate to prove Keralite status

Character/Conduct certificate from the school/Institution last attended (in English)

Transfer certificate from the school/Institution last attended (in English)

Community certificate issued by Tahsildar for claiming admission under Kerala

Community Certificate and Non-Creamy Layer Certificate (issued by the competent authority for 'SEBC' candidates belonging to the state of Kerala). This is for the candidates who claim communal reservation while filling the application form.

Sports Certificate issued by Kerala State Sports Council (for claiming admission under sports quota).

OEC certificate (issued by competent revenue authority for candidates claiming OEC status for fee concession)

Certificate to prove Scheduled Caste (KSC)/ Kerala Scheduled Tribe (KST) category

Physically Handicapped certificate (for PHC category students)
Previous Year's Programme Wise CUSAT CAT Admission Fee 
S.No

Academic Programme

Fee Category

Tuition 

Fee

Other Fees

PTA

Deposit Lab/ Computer

Caution Deposit Library

Total

B.Tech Regular/MSc. Photonics Programmes

1

CS, ECE, IT

(per Semester)

State Merit

(GEN /SEBC)

21275

5435

2625

610

610

30555

All India Merit

39510

15850

2625

610

610

59205

NRI

50000

15850

2625

610

610

194695

KSC/KST

 

310

 

610

610

1530

2

Civil, EE,

Safety & Fire,

Me (per Semester)

State Merit

(GEN/ SEBC)

21275

5915

2625

610

610

31035

All India Merit

(GEN/ SEBC)

39510

16330

2625

610

610

59685

NRI

50000

16330

2625

610

610

195175

KSC/ KST

 

310

 

610

610

1530

3

Instrumentation

Technology

(per Sem.)

GEN/ SEBC

14585

4275

1830

610

610

21910

KSC/ KST

 

310

 

610

610

1530

4

Polymer Science

& Engineering

(Per Sem.)

GEN/ SEBC

9725

4275

1830

610

610

17050

KSC/ KST

 

310

 

610

610

1530

5

5 Year Integrated

Msc

Photonics

(per Sem.)

GEN/ SEBC

18240

4275

1830

610

610

25565

KSC/ KST

 

310

 

610

610

1530

6

Naval

Architecture

Ship Building

(Per Sem.)

GEN/ SEBC

9725

5925

1830

610

610

18700

KSC/ KST

 

1960

 

610

610

3180



Previous Year's CUSAT CAT Seat Matrix
S.No

Programmes

Seat Intake

Cochin University College of Engineering Kuttanad

1

45

2

45

3

45

4

45

5

45

6

45

School of Engineering, Thrikkakara

7

Computer Science and Engineering

90

8

Electrical and Electronics Engineering

60

9

Electronics & Communication Engineering

90

10

Information Technology

90

11

Civil Engineering

90

12

Mechanical Engineering

90

13

60

Kunjali Marakkar School of Marine Engineering

14

B.Tech. Marine Engineering (Residential Programme)

80

Department of Ship Technology

15

B. Tech Naval Architecture & Ship Building

42 (15 seats reserved for Naval candidates)

Department of Polymer Science & Rubber Technology

16

B. Tech in Polymer Science & Engineering

20

                                        Department of Instrumentation

17

28