ISI Cutoff 2020 - The concerned authorities will release the cutoff of ISI 2020 for admission purposes. Through the cutoff, the candidates will be made available with the minimum marks required to be eligible for admission. ISI admission cutoff 2020 will be prepared after considering some factors such as the total number of seats available, difficulty level of ISI admission test and GATE, total number of applicants, etc.. The authorities will release separate cutoff for candidates seeking admission through GATE score. ISI admission test will be conducted on August 2. The exam is conducted for admission to postgraduate programmes offered by the institute. Read the complete article to know more about ISI admission cutoff 2020.
Latest: ISI Admission Test 2020 will be conducted on August 2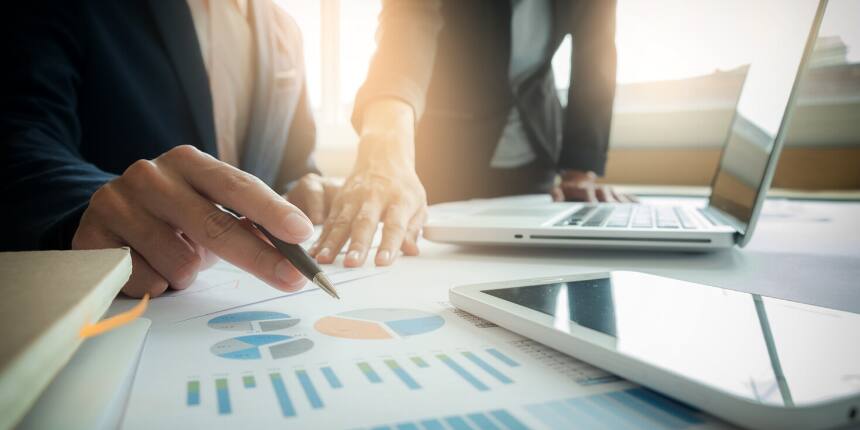 Important Dates of ISI Admission Test 2020
| | |
| --- | --- |
| Events | Dates |
| ISI Admission Test 2020 | August 2, 2020 (Announced) |
| Declaration of result | To be notified |
| Release of merit list and provisional seat allotment | To be notified |
ISI Admission 2020 Cutoff
The concerned authorities will release the cutoff of ISI admission test 2020 on the official website. The cutoff will be the minimum marks needed by the candidates to participate in the further rounds of admission process. ISI cutoff 2020 will be updated in this article soon after it will be released by the authorities.
Factors determining the ISI Admission Cutoff 2020
Previous Year's ISI Admission Cutoff
Since the ISI admission cutoff 2020 has not yet released by the authorities, candidates can check the previous year's cutoff to have an idea regarding it. Using previosu year's cutoff, candidates can know their probable chances of admission.
ISI Admission Shortlisting Criteria for 2017
M.Tech in Quality, Reliability and Operations Research (QROR) Programme
Shortlisting Criteria for M.Tech - QROR Programmes

General

(MMA ≥ 64.0/120) AND (2×MMA + 3×PQB ≥ 361.0/600) AND (3×MMA + 5×PQB + 2×INT ≥ 729.0/1200)

OBC (NCL)

(MMA ≥ 57.6/120) AND (2×MMA + 3×PQB ≥ 324.9/600) AND (3×MMA + 5×PQB + 2×INT ≥ 656.1/1200)

SC/ST/DA

(MMA ≥ 44.8/120) AND (2×MMA + 3×PQB ≥ 252.7/600) AND (3×MMA + 5×PQB + 2×INT ≥ 510.3/1200)
Master Of Technology In Computer Science (CS) Programme
| | | |
| --- | --- | --- |
| General | (MMA ≥ 46.0/120) AND (MMA + 2×PCB ≥ 132.0/320) AND (MMA + 2×PCB | + INT≥ 199.75/400) |
| OBC (NCL) | (MMA ≥ 41.4/120) AND (MMA + 2×PCB ≥ 118.8/320) AND (MMA + 2×PCB | + INT≥ 179.78/400) |
| SC/ST/DA | (MMA ≥ 32.2/120) AND (MMA + 2×PCB ≥ 92.4/320) AND (MMA + 2×PCB | + INT≥ 139.82/400) |
ISI Admission Shortlisting Criteria for 2016
Master Of Technology In Computer Science (CS) Programme
Engineering Stream

General

MMA ≥ 54 ⁄ 120 AND PQB≥ 42 ⁄ 120

OBC

MMA ≥ 48.6 ⁄ 120 AND PQB≥ 37.8 ⁄ 120

SC/ST/DA

MMA ≥ 43.2/ 120AND PQB ≥ 33.6/ 120
M.Tech in Quality, Reliability and Operations Research (QROR) Programme
| | |
| --- | --- |
| MMA≥ 45/120 and PCB ≥ 35/100 and MMA/2 + PCB ≥ 72 | |
| OBC (NCL) | MMA≥ 40.5/120 and PCB ≥ 31.5/100 and MMA/2 + PCB ≥ 64.8 |
| SC/ST/DA | MMA≥ 36/120 and PCB ≥ 28/100 and MMA/2 + PCB ≥ 57.6 |
Questions related to ISI Admission Test
Showing 83 out of 83 Questions