How to Prepare for GATE 2021 Computer Science Engineering (CSE)
How to Prepare for GATE 2021 Computer Science Engineering (CSE) - Each year, a large number of students appear for GATE exam to get admission in M.Tech in Computer Science Engineering (CSE). Being one of the most in-demand M.Tech disciplines, students search for the strategy to prepare for GATE 2021 Computer Science Engineering. In order to score well in exams, it is essential to know how to prepare for GATE 2021 Computer Science Engineering. Therefore, to help all the GATE 2021 Computer Science Engineering aspirants, Careers360 has compiled the preparation tips to remember. GATE is a national level entrance examination conducted for admission into the M.Tech course and PSUs recruitment. Read the complete article to know how to prepare for GATE Computer Science Engineering (CSE).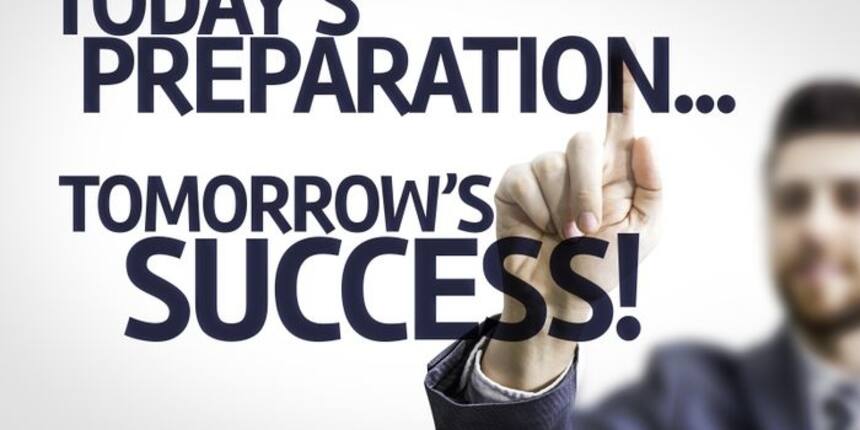 What is CSE?
Computer Science Engineering or CSE is one of the disciplines of Engineering in which students are imparted knowledge on design, computational processes, and programming languages. During the programme, students learn how to develop a variety of hardwares and softwares.
How to Prepare for GATE 2021 Computer Science Engineering (CSE)?
Candidates can check the preparation tips for GATE 2021 CSE paper below. These tips will help them to strategise their preparation accordingly.
Know the syllabus and exam pattern
The first step you need to take to clear the GATE 2021 Computer Science Engineering Entrance exam is to know the syllabus and exam pattern completely. Through GATE 2021 syllabus, candidates can have the list of all the topics that need to be covered. Also, it is important to know the marking scheme and the types of questions that will be asked in the exam. The GATE 2021 exam pattern contains all the details related to the exam such as total number of questions, types of questions, medium of question paper, marking scheme and more.
Quick Links:-
How to prepare for GATE 2021 without coaching?
What is a Good GATE Score?
GATE 2021 Marking Scheme
| | | | | |
| --- | --- | --- | --- | --- |
| Paper Code | General Aptitude Marks | Subject Marks | Total Marks | Negative Marking |
| Computer Science Engineering | 15 | 85 | 100 | 1/3rd Mark will be deducted for 1 mark question; 2/3rd Mark will be deducted for 2 mark question |
Once you know the detailed syllabus and exam pattern of GATE 2021, the next step is to create a timetable or schedule. The time table should be created for each day having all the topics divided. This will ensure that you cover the entire syllabus within the time. Try to wake up early in the morning such that you will be able to give more time to the preparation. Do not forget to allot small breaks while creating a schedule.
It is rightly said that studying from the right book is as important as studying from the exam. It is important for GATE 2021 CSE aspirants to know the recommended books for the exam. In the table below, topic-wise books to prepare for GATE CSE have been given for the benefit of the candidate.
GATE 2021 Computer Science Engineering Recommended Books
GATE Topic

Books and Author

Engineering Mathematics

Discrete Mathematics and Its Applications by Kenneth Rosen

Advanced Engineering Mathematics by Erwin Kreyszig

Digital Logic

Digital Design by Morris Mano

Digital Electronics by S. Salivahanan & S. Arivazhagan

Computer Organization and Architecture

Computer Architecture – A Quantitative Approach by Hennessy and Patterson

Computer Organization and Embedded systems by Carl Hamacher

Programming and Data Structures

The C Programming language by Dennis Richie

Classic Data Structures by Debasis Samanta

Algorithms

Introduction to Algorithms by Cormen

Data Structures & Algorithms by R.S. Salaria

Theory of Computation

An Introduction to Formal Languages and Automata by Peter Linz

NPTEL lectures by Kamala Krithivasan

Compiler Design

Compilers: Principles, Techniques and Tools by Aho & Ullman

Compiler Design in C by Allen I Holub

Operating System

Operating System Concepts by Galvin

Operating Systems by Stallings

Databases

Database System Concepts by Henry. F. Korth

Normalization and indexing by Shamkant B. Navathe

Computer Networks

Data Communications and Networking by Kurose & Ross and Behrouz A. Forouzan

Computer Networks by Peterson & Davie



It is important to analyse the preparation and this can be done by taking GATE 2021 mock tests. Candidates are advised to appear for both official and unofficial mock tests. Through mock tests, candidates can get an insight on the actual examination. GATE mock tests are prepared in the same pattern in which the actual GATE question paper is prepared. Also, by solving mock tests candidates will be able to keep track of their time for solving the questions and overall time of exam and practise accordingly.
Having prepared notes containing all the points is beneficial to keep them fresh in mind. These notes can be used to revise the important concepts and formulas anytime and anywhere without wasting much time on it. Also, notes are much easier to carry around.
Read More:-
Top 10 tips to crack GATE 2021
What are the best GATE Practice Tests?
Previous Year's GATE Cutoff
| | | | | | | | |
| --- | --- | --- | --- | --- | --- | --- | --- |
| Category/Year | 2020 | 2019 | 2018 | 2017 | 2016 | 2015 | 2014 |
| General | 28.5 | 29.5 | 25 | 25 | 25 | 25 | 25 |
| OBC | 29.6 | 26.6 | 22.5 | 22.5 | 22.5 | 22.5 | 22.5 |
| SC/ ST/ PH | 19.0 | 19.7 | 16.6 | 16.6 | 16.6 | 16.67 | 16.67 |
Questions related to GATE
Showing 14548 out of 14548 Questions