GATE Cutoff for NIT Warangal
GATE Cutoff for NIT Warangal - Students can check the NIT Warangal GATE cutoff to know scores under which the institute offers admission. GATE cutoff for NIT Warangal is the opening and closing marks within which the institute allots seats in its various courses. Students must note that the GATE cutoff for NIT Warangal will be different for various courses and will also vary for different categories under which admission is offered. GATE 2019 cutoff for NIT Warangal has been released by the official counselling authority and students can check the same. The cutoff of GATE 2020 will be released after the completion of counselling process in July. Students are also provided below the previous year GATE cutoff for NIT Warangal to get an overview of marks within which the institute has offered admission in past years. More information about GATE cutoff for NITJalandhar is provided in the below article.
Latest: Know GATE 2020 paper analysis. Also, check the Answer key of GATE 2020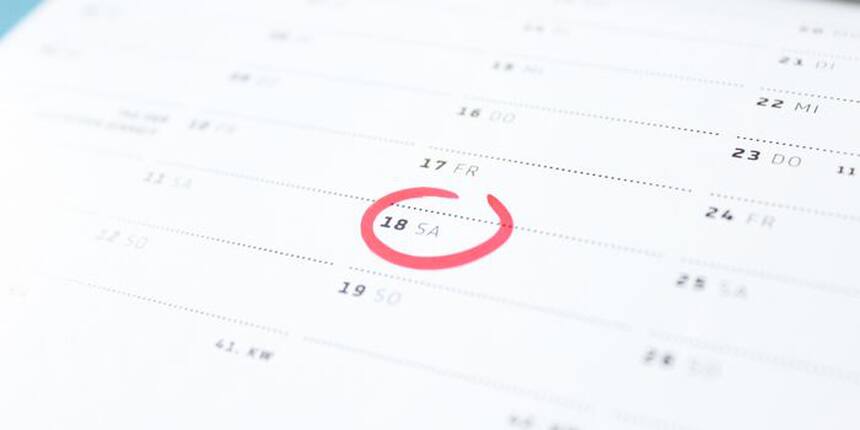 How are NIT Warangal GATE Cutoff Determined?
GATE cutoff for NIT Warangal is determined by considering several factors which are mentioned below. Students must note that NIT Warangal GATE cutoff varies for various courses and categories and is formulated every year. The deciding factors of GATE cutoff for NIT Warangal are
Total number of seats available for admission

Total number of applicants

Difficulty level of the GATE

Previous year GATE cutoff

Category for which cutoff is to be determined
NIT Warangal Admission Process
Students seeking admission in NIT Warangal need to secure the score within GATE cutoff for NIT Warangal. Students having a valid score in GATE have to fill out an online application form of the institute which is released in March. Students also have to register for CCMT counselling and fill choices of institutes. The allotment of seats is done through a centralised online process based on students choices filled in the order of merit.
How are GATE Cutoff for NIT Warangal Beneficial?
Students who are seeking admission in NIT Warangal must have an overview about the GATE cutoff under which admission is offered by the institute. Although the GATE cutoff for NIT Warangal varies every year, knowing the NIT Warangal GATE cutoff for previous years is very beneficial from the given below perspectives. Students must note that admission in NIT Warangal is offered only on the basis of GATE.
Students who are preparing for admission in M.Tech courses in NIT Warangal must know the cutoff range of the institute and specialisation for which admission is desired

Cutoff range will know students how much marks they need to score in GATE exam and plan their preparations accordingly

Students who have qualified GATE 2019 or will qualify GATE 2020 can plan their admissions as per the score and marks required for NIT Warangal admissions
Previous Year NIT Warangal GATE Cutoff
Students are provided below the previous year NIT Warangal GATE cutoff to know the scores within which the institute has offered admission.
NIT Warangal GATE Cutoff 2018
Department

M.Tech Programme

General

OBC-NC

SC

ST

Metallurgical and Materials Engineering

Industrial Metallurgy

714-647

657-592

472-390

394-327

Computer Science & Engineering

806-759

755-671

632-568

441-425

Computer Science & Information Security

790-723

707-636

560-501

425-425




780-738

742-683

515-501

465-447

Computer Integrated Manufacturing

747-714

704-654

476-400

351-306

Machine Design

864-768

791-739

637-561

NA

779-745

739-711

533-512

484-484

Materials and Systems Engineering Design

764-717

711-657

508-465

426-426

Thermal Engineering

829-759

766-731

648-536

494-415




700-662

652-596

613-390

377-377

VLSI Systems Design

772-721

717-657

526-466

397-365

784-679

679-627

568-525

476-417

Engineering Structures

792-725

728-670

619-499

497-497

697-640

629-591

489-424

407-371

741-659

676-616

531-453

489-385

780-680

680-633

535-460

264-264

Water Resources Engineering

659-612

629-562

489-440

493-345

Power Electronics & Drives

905-698

698-646

591-503

474-355

Power Systems Engineering

756-676

657-626

617-463

532-371

Materials and Metallurgical Engineering

Materials Technology

729-644

654-586

479-373

348-299

Materials and Systems

Engineering Design

764-717

711-657

508-465

426-426
NIT Warangal GATE Cutoff 2016
Department

M.Tech Programme

General

OBC-NC

SC

ST

Metallurgical and Materials Engineering

Industrial Metallurgy

667 - 74

564 - 642

395 - 501

253 - 328

Computer Science and Engineering

Computer Science & Engineering

800 - 812

732 - 761

559 - 647

471

Computer Science & Information Security

769 - 773

654 - 706

512 - 614

404 - 423

Mechanical Engineering

Additive Manufacturing

704

581 - 631

408 - 447

259 - 344

Automobile Engineering

761 - 775

688 - 711

501 -566

314 - 422

PwD 318

Computer Integrated Manufacturing

727 - 733

621 - 692

432 - 532

337 - 354

Machine Design

822 - 833

737 - 795

558 - 654

482 - 486

PwD 321 - 463

Manufacturing Engineering

748 - 768

699 - 746

497 -597

354 - 459

Materials and Systems Engineering Design

715 - 734

619 - 688

475 - 560

340

Thermal Engineering

805

721 - 766

600 - 631

398 - 482

Pwd - 404

Electronics and Communication Engineering

Advanced Communication Systems

747 - 789

655 - 709

510 - 624

428 - 432

PwD

456 - 510

Electronics Instrumentation

739 - 756

679 - 692

534

421

PwD –

223 - 444

VLSI Systems Design

794 - 841

723

595

434

Civil Engineering

Construction Technology and Management

666 - 714

576 - 595

540

330 - 370

Engineering Structures

710 - 754

633 - 704

544 - 598

402 - 463

Pwd: 260

Environmental Engineering

690

555 - 581

404 - 515

301 - 522

PwD -330

Geotechnical Engineering

685

581 - 642

432 - 488

345 - 435

Remote Sensing & Geographic Information Systems

592

475 - 518

370 - 378

268 - 326

PwD- 297

Transportation Engineering

660 - 722

573 - 627

439 - 604

382

Water Resources Engineering

573 - 618

529 - 569

411

304 - 40

Electrical Engineering

Power Electronics & Drives

775

682 - 723

517 - 594

449

Power Systems Engineering

749 - 757

656 - 703

555

430 - 555

PwD 430

Materials and Metallurgical Engineering

Metallurgy and Materials Technology

706

627 - 654

393 - 532

251 - 398

PwD - 257
Questions related to GATE
Showing 14566 out of 14566 Questions