Best Books for IMU CET 2020
Best Books for IMU CET 2020 - Indian Maritime University (IMU) conducts IMU CET exam for admission to various undergraduate engineering courses offered by the various campuses of the university. As every year a large number of students appear for IMU CET, the competition level for the exam is high and that is why candidates search for the best study material for the exam. We have received various queries regarding the best books for IMU CET 2020, so here we have listed the most important books for the exam.This list of best books for IMU CET 2020 will help the students to prepare well for the exam. IMU CET 2020 will be conducted as a computer-based exam and the schedule for the exam will be announced by the authorities soon. Read the full article to know about the best books for IMU CET 2020, preparation tips, exam pattern, syllabus and much more.
Latest: IMU CET 2020 will be conducted on August 16, Application form for IMU CET 2020 is available online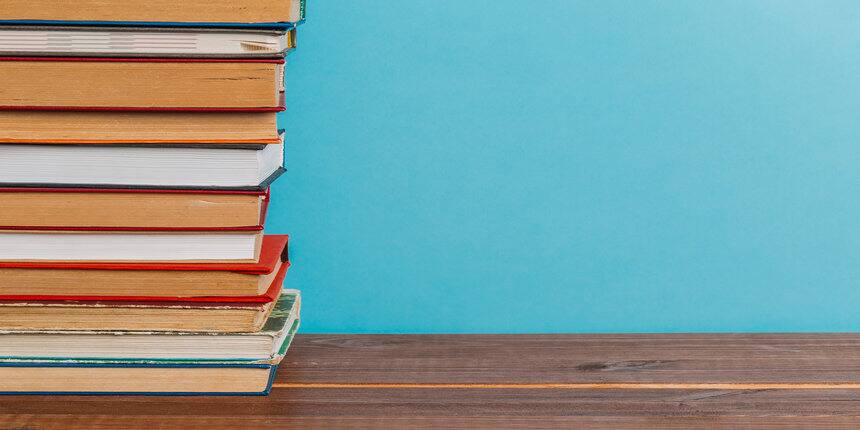 Best Books for IMU CET 2020
It is very important that the candidates refer to correct and good books for IMU CET 2020 preparation. That is why here we are providing you with the list of best books for IMU CET 2020. These books cover the syllabus for all the subjects of the exam- English, General Aptitude, General Awareness, Physics, Chemistry and Mathematics. Check the list of books given below-
Important Books for IMU CET 2020
IMU-CET – Gateway To Maritime Education Paperback by Subodh Kumar

IMU CET Complete Syllabus Theory Book (Revised and updated edition) by Subodh Juyal

IMU-CET 2020 Full Package by IMU360

IMU CET Study Material by 2IMU

IMU CET 2020 Question Bank With Sponsorship Guide by 2IMU

Complete Package for IMU CET & Sponsorship Test by 2IMU

IMU CET Question Bank by 2IMU

IMU CET Previous 10 Years Question Bank by 2IMU

IMU CET Entrance Exam Books Full Package 2019 by 2IMU

IMU-CET Exam Full Package - Paperback by LearnX.co.in

IMU-CET 2020 Exam Guide
Preparation Tips for IMU CET 2020
Candidates preparing for IMU CET 2020 must have a proper study plan in order to ace the exam. Although a strategy differs from one person to another, here we are providing you some tips that must be present in your preparation strategy.
Know the exam pattern and Syllabus- Candidates must understand the IMU CET 2020 exam pattern and syllabus before starting their preparation. Knowledge of exam pattern will help the candidates to know about the mode, number of sections, time duration, number of questions, type of questions, etc. about the exam. IMU CET is an online test of 3 hours with 200 multiple choice questions spread over the 6 sections of the exam- English, General Aptitude, General Awareness, Physics, Chemistry and Mathematics. Knowledge of IMU CET 2020 syllabus will help the candidates to study the right topics for the exam.
Time Management- After understanding the syllabus of the exam candidates should make a time table so as to complete the entire syllabus of the exam before time. Candidates must follow the time table religiously.
Books- Candidates should start their IMU CET 2020 preparation with their NCERT books. After completing them, candidates can refer to any of the reference books already mentioned in the article. Candidates should avoid referring to too many books as it sometimes creates confusion.
Revision- It is very important that candidates give proper time to revision in their time table. Candidates should revise whatever they have studied.
Previous Year Papers- Candidates should practice more and more previous year papers of IMU CET in order to know about the type and level of questions asked in the exam. Candidates should also attempt mock tests for the exam in order to increase their speed and time management and analyse their performance.
Latest Articles
IMU CET Result 2020 - Indian Maritime University (IMU) will re...
02 Jul 2020
IMU CET Counselling 2020 - Indian Maritime University will com...
02 Jul 2020
Questions related to IMU CET
Showing 107 out of 107 Questions