GATE 2023 preparation tips for Computer Science Engineering CSE
GATE 2023 preparation tips for Computer Science Engineering (CSE) - With almost a year left for the next attempt at GATE, candidates hoping to appear for the Computer Science Engineering paper might be looking for a preparation strategy to help them prepare for IIT Kanpur GATE 2023 CSE. Hard Work alone will not lead to the destination of success, rather, a well-planned strategy is required along with hard work to succeed. Careers360 has compiled the preparation tips for GATE 2023 CSE for the students to give a boost to their preparation level. Read the full article to know the syllabus, important books, and preparation strategy along with other GATE 2023 preparation tips for Computer Science Engineering (CSE).
Stay up-to date with GATE News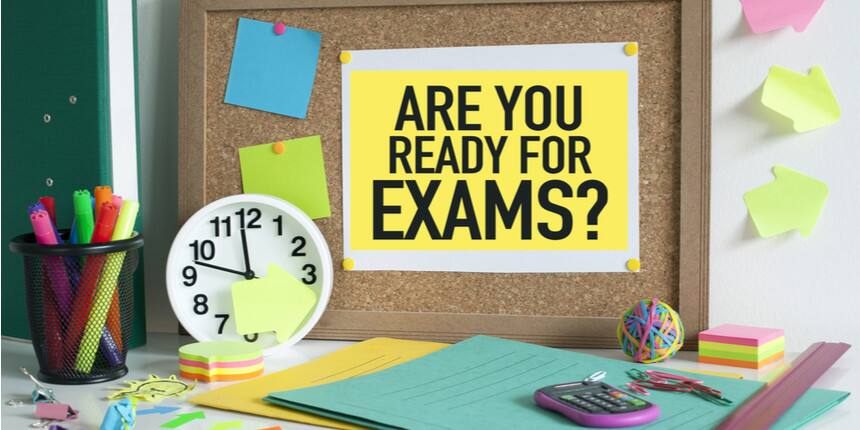 GATE 2023 CSE Preparation
Students preparing for GATE 2023 and looking for the answers to the question "How to prepare for GATE CSE?" might get their answers here, mentioned below.
Start an early preparation - With ample time left for the attempt, it is advised to start the preparation as early as possible to ensure that there is enough time to cover all the topics as well as revise everything again and again.
Plan a Schedule - Make a study timetable and plan your schedule. It must be remembered that planning is of no help until it is executed so, make sure that you stick to your timetable and schedule accordingly.
Handy Notes- Make notes side by side while studying as it will prove to be very helpful in the later stages of preparation for doing the revision.
Mock Tests - Practise as many mock tests as possible as it will not only give you an idea about the exam pattern but also it will help you in recognizing your weak areas so that you could work on them to score better.
Time Management - Just having knowledge of every topic would not be enough. It is necessary to learn to implement that knowledge and be able to attempt the question paper within the stipulated time.
Revise - Revise and keep revising till everything is at your fingertips.
Syllabus - Get familiar with the syllabus to ensure that all the topics are covered and nothing is skipped from studying. Knowing the syllabus will also help in planning the schedule.
Stay away from distractions - Maintain an appropriate distance from everything which could act as a distraction in your preparation. There is no place for distraction in the journey of preparation toward success.
66666666666666666
Don't get nervous - Give your hundred percent while preparing but do not get stressed on the day of the exam. Stay calm and do not be nervous.
Quick Links:-
GATE 2023 Virtual Calculator - How to Use it?
GATE 2023 Exam Pattern
GATE 2023 CSE Syllabus
| | | |
| --- | --- | --- |
| S.No. | Topic | Syllabus |
| 1 | Digital Logic | Boolean algebra, Combinational and sequential circuits. Minimization. Number representations and computer arithmetic (fixed and floating point). |
| 2 | Computer Organization and Architecture: | Machine instructions and addressing modes. ALU, data‐path and control unit. Instruction pipelining. Memory hierarchy: cache, main memory and secondary storage; I/O interface (interrupt and DMA mode). |
| 3 | Programming and Data Structures | Programming in C, Recursion. Arrays, stacks, queues, linked lists, trees, binary search trees, binary heaps, graphs. |
| 4 | Algorithms | Searching, sorting, hashing. Asymptotic worst case time and space complexity. Algorithm design techniques: greedy, dynamic programming and divide‐and‐conquer Graph search, minimum spanning trees, shortest paths. |
| 5 | Theory of Computation: | Regular expressions and finite automata. Context-free grammar and push-down automata. Regular and context-free languages, pumping lemma. Turing machines and undecidability. |
| 6 | Compiler Design | Lexical analysis, parsing, syntax-directed translation. Runtime environments. Intermediate code generation. |
| 7 | Operating System | Processes, threads, inter‐process communication, concurrency, and synchronization. Deadlock. CPU scheduling. Memory management and virtual memory. File systems. |
| 8 | Databases | ER‐model. Relational model: relational algebra, tuple calculus, SQL. Integrity constraints, normal forms. File organization, indexing (e.g., B and B+ trees). Transactions and concurrency control. |
| 9 | Computer Networks | Concept of layering. LAN technologies (Ethernet). Flow and error control techniques, switching. IPv4/IPv6, routers, and routing algorithms (distance vector, link state). TCP/UDP and sockets, congestion control. Application layer protocols (DNS, SMTP, POP, FTP, HTTP). Basics of Wi-Fi. Network security: authentication, basics of public key and private key cryptography, digital signatures and certificates, firewalls. |
Note: To download the complete syllabus -Click Here
Important Books for GATE 2023 CSE Preparation
GATE Topic

Books and Author

Engineering Mathematics

Discrete Mathematics and Its Applications by Kenneth Rosen

Advanced Engineering Mathematics by Erwin Kreyszig

Digital Logic

Digital Design by Morris Mano

Digital Electronics by S. Salivahanan & S. Arivazhagan

Computer Organization and Architecture

Computer Architecture – A Quantitative Approach by Hennessy and Patterson

Computer Organization and Embedded systems by Carl Hamacher

Programming and Data Structures

The C Programming language by Dennis Richie

Classic Data Structures by Debasis Samanta

Algorithms

Introduction to Algorithms by Cormen

Data Structures & Algorithms by R.S. Salaria

Theory of Computation

An Introduction to Formal Languages and Automata by Peter Linz

NPTEL lectures by Kamala Krithivasan

Compiler Design

Compilers: Principles, Techniques and Tools by Aho & Ullman

Compiler Design in C by Allen I Holub

Operating System

Operating System Concepts by Galvin

Operating Systems by Stallings

Databases

Database System Concepts by Henry. F. Korth

Normalization and indexing by Shamkant B. Navathe

Computer Networks

Data Communications and Networking by Kurose & Ross and Behrouz A. Forouzan

Computer Networks by Peterson & Davie
Know More:- What are the Best Books for GATE CSE?
Questions related to GATE
Showing 15083 out of 15083 Questions