Smart Tips to Score Higher in GATE 2023
Smart Tips to Score Higher in GATE 2023: Graduate Aptitude Test in Engineering or GATE is one of the most sought after exam for high pay jobs as well as for higher studies and research opportunities in engineering. Students who would be appearing for the examination are advised to know the smart tips to score high in GATE 2023. As GATE 2023 is a very big exam, it brings along a lot of pressure and anxiety among students. Scoring high in the exam can be made easy with some smart tips for GATE 2023 to score high.
Stay up-to date with GATE News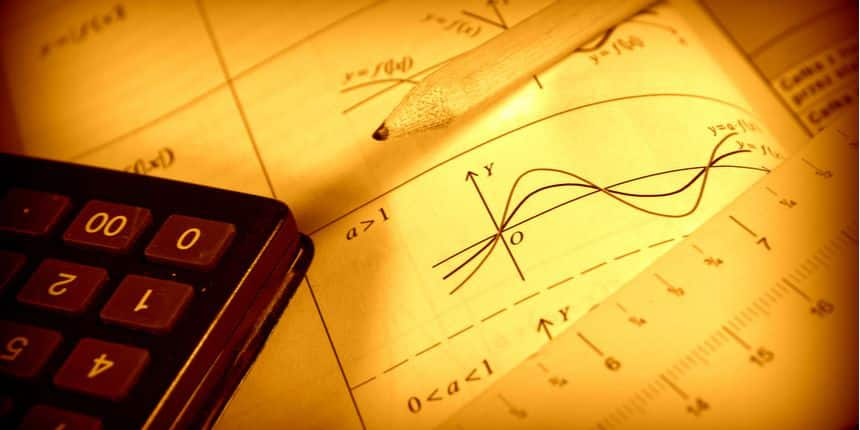 GATE 2023 will be conducted by IIT Kharagpur on February 4, 5, 11 and 12 across various test cities in India. The test will be held completely in online mode as computer based test for all the 29 papers covered under GATE 2023 exam. The result of GATE 2023 will be announced on March 22. Students are advised to follow a certain regime and preparation tips along with smart tips for scoring high in GATE. Since GATE 2023 exam is about to begin in a very short time, below are some important tips and guidance which can help them to score good.

Always refer to the official syllabus
Students should always study as per the prescribed syllabus of GATE. IIT Bombay has released official GATE syllabus 2023. Candidates can get all topics from GATE syllabus and a complete overview of the entire syllabus which will be covered in exam.
Understand exam pattern
The questions in GATE paper is prepared strictly in accordance to the standard pattern prescribed by the exam conducting authority. Students must understand the exact GATE exam pattern 2023 and get to know how questions are being asked, what is the difficulty level of questions from the particular topics and is there any topics which is more or less asked. Students can also take help of previous year papers to understand how questions have been designed and formulated over the past years. Understanding the exam pattern will help students in streamlining their preparation and plan the preparation accordingly.
Analyse and practise previous year papers
Previous year papers are very important guide to understand how questions have been asked in past years of GATE exam and what is the difficulty level of questions. GATE Previous year papers also help in understanding the pattern of question paper, like which topic is frequently covered and which is given extra importance, if any. Previous year papers will help students in making a plan according for their preparation according to the recent trends and difficulty level of exam.
66666666666666666
Point out the easy and difficult topics
Students must point out easy and difficult topics as per their study level and preparation so far. Since the syllabus of GATE covers almost the entire topics of respective UG engineering course, it is highly advised that students must figure out which topic they should give more attention and which ultimately requires more attention. There are some topics which are easy to score, there might be some topics which require extra attention. Questions in GATE exam paper are however more or less designed invariably, giving importance to all the topics may fall sort of hectic. Students are thus suggested to plan their GATE 2023 preparation in a smart manner as per the difficulty level of topics.
Make a study plan
Preparing for the exam without a study plan is like boarding a train without any fixed destination. If students prepare for their GATE 2023 exam with a proper plan, they are more likely to score good marks. Students must divide time for each and every topics they have decided to study for the exam. Revision is one of the most important part which should be given a high priority while preparing a study plan. Students must allot proper time to topics as per their preparation level and revise all the topics regularly.
Read books from expert writer
The books which we select to prepare for the examination plays a very important part in GATE preparation. The question papers of GATE is formulated and designed by expert faculties of IISc, IITs, NITs and other institutes of international repute. Books written by expert and experienced faculties have detailed and analytical description of all the topics in easy and adaptive manner. If we choose to study books by expert writers, we will be more likely to understand all the topics in an easy manner which will eventually help us in scoring high marks in GATE 2023. Students are thus advised to select best books for GATE 2023.
Solve mock test
Students must practise mock tests in order to score good marks. It is one of the most important tool which can assure good marks in GATE 2023. Practising the GATE mock test papers will allow students to know their strong and weak points. It will help students in understanding the areas where they face difficulties or which takes much of their time for solution. Solving mock tests also help in time management and as is said, practise makes a man perfect, it will certainly lead you to score good marks in GATE 2023.
Also read:- GATE 2023 Preparation Tips from Toppers and Experts

Practise time management
Time management is very important to practise in order to score good marks in GATE 2023. The total duration for GATE exam is 3 hours and students are required to solve all the questions within specified time interval. Some of the questions in GATE exam are of high to moderate difficulty level while others may require lengthy calculations and smart assumptions, it is thus of utmost importance that students must learn how to manage time during the exam. If any particular type of question is requiring more time, try to find out where is it taking that extra time. It is also a smart choice during the exam to leave questions which is taking more time as it would leave you with no time for other questions.
Don't study any new topic in last time
Students are strongly advised not to study any new topic during the last time of exam preparation. Studying any new topic before the exam could bring unnecessary anxiety which could eventually lead to degrading the performance in GATE 2023. Instead of studying new topics during the last time, student must revise the topics which they have studied earlier.
Also Read:- Mistakes to avoid in GATE 2023

Revise all the topics regularly
Students are advised to revise all the topics on regular basis which they have studied for the GATE 2023 exam. Since the syllabus and topics in GATE is vast and lengthy, revision plays a key role in bagging the success. Revision should be planned and monitored as per the difficulty level of topics. If certain topics require more attention or are difficult to remember, they should be more frequently revised so as to strengthen the grip on that particular topics. All the other topics should also be revised on regular basis in order to keep things in mind. Important formulas and key point should be written on a separate sheet and students must revise and remember them on regular basis.
Relax and meditate on the day before exam
The day before exam is the dawn before the sunrise. Attempting the GATE 2023 exam with positive attitude and right approach will certainly bring success to candidate while if student do not relax and calm their mind in the last phase of their preparation, the entire hard work might go in vain. Students should compile and wrap up their preparation before one or two days of the GATE 2023 and must meditate in order to relax their mind. Students should avoid any unnecessary tension regarding exam preparation and go for the exam with positive mind.
Suggestion to GATE 2023 Aspirants
As the students who would be appearing for GATE 2023 must have prepared well for the exam, there are some important implications which might get missed amidst the preparation
Students must practise solving calculations without the use of scientific calculator. Students are not allowed to carry scientific calculator inside the exam hall and a virtual keyboard is provided during the online CBT exam.

As the GATE 2023 exam is a computer based exam, students must try to practise solving the questions in online platform.

Students are advised not to indulge in studying new topics during the last time of preparation.

Questions with lengthy calculations and requiring much time should be attempted in last as attempting them in the beginning can shorten the time for other questions.
Also read:- How to Face PSU Interviews?


Students can find below other helpful articles regarding preparation tips for GATE 2023
Last Minute Preparation Tips for GATE 2023
How to Prepare for GATE in last week
Questions related to GATE
Showing 15069 out of 15069 Questions