Conventional learners and working professionals - Interview of GK Prabhu President, Manipal University Jaipur
Manipal University Jaipur is among the few universities which started offering online degree courses in 2020 and its online MBA programme is the most popular. The president of Manipal University, GK Prabhu spoke to Careers360 about the expansion plans for this section, how the programmes are designed and how they are priced.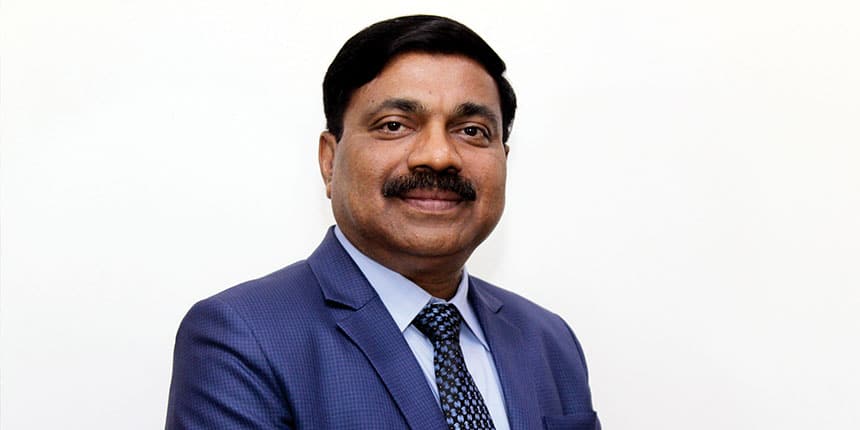 Q. In what ways are the online degree courses different from the regular ones?
A. The primary source of information and knowledge in the regular mode of education is the teacher who extensively interacts with students as per a structured schedule in a classroom setting and at a fixed pace. This is mostly teacher-driven with face-to-face interactions in and out of the classroom. Students actively interact and learn from their peers also.
On the other hand, the primary source of information and knowledge in online degree courses is the Learning Management System (LMS) which provides the student with the flexibility of time, place, and location. This is a more learner-centric approach and self-driven to achieve academic goals while balancing other responsibilities.
We are trying to replicate the on-campus program online, with additional benefits. We are providing faculty-led interactive video sessions both in synchronous and asynchronous modes, mobile compatible digital self-learning material, and online discussion forums to interact with peers
and teachers.
We have designed these courses for conventional learners as well as for working professionals and others who aspire to acquire academic credentials through the online mode.
Q. Which online degree courses are being offered? Are you planning to add more?
A. We are offering undergraduate and postgraduate degree programs in the domains of management and computer applications as per the UGC (ODL Programmes and Online Programmes) Regulations, 2020. Going forward, we are planning to introduce new programs in the areas of arts, journalism, and commerce. In MBA, we will be adding new specializations in the areas of fintech [financial technology], analytics and data sciences, BFSI [banking, financial services and insurance], operations, supply chain, and logistics.
Q. What has been the response to the courses you have launched?
A. The response to our online programs has been very encouraging. Over 3,000 students have registered for admission. We have students from every state of India, covering approximately 700 cities and towns. Students of 18 nationalities from 29 countries have registered.
Q. What is the admission process for online courses? Is it as rigorous as the one for the regular courses?
A. Students who are interested to join the online courses can enrol online directly or with support from our admission counsellors. Indian nationals need to submit Aadhaar details or other government identifier(s) and other nationals, passports. For online courses, we follow the same standards as that of regular courses.
Q. Is the fee structure of online courses different from regular ones?
A. Yes, the fee structure is different for online courses from regular courses. We also provide scholarships to merit, disabled, public sector undertakings, and armed forces students.

Online education is going to be a direct substitute to the current Open and Distance Learning mode of education, with COVID-like situations and technological advancements
Manipal University, Jaipur Updates and Articles
Questions related to Manipal University, Jaipur
Showing 1096 out of 1096 Questions