Construction Technology and Management
About course
Construction Technology management refers to the discipline of overall planning, coordination and control of projects. It is a branch of Civil Engineering. This course is a combination of civil engineering and construction management. Construction management is the overall planning, coordination, and control of a project from beginning to completion. This course gives the students scientific principles involved in construction, an understanding of the behaviour of construction materials and the fundamentals of structural mechanics. Construction technologists should have good knowledge about different types of materials used for construction, along with testing procedures to assure quality control. The principles of drainage, water supply and distribution, heating and ventilation, and recycling of construction and demolition waste management. The curriculum of this course typically is a mixture of engineering mechanics, engineering design, construction management and general science and mathematics.

Core subjects – Some of the core subjects of this program are as follows: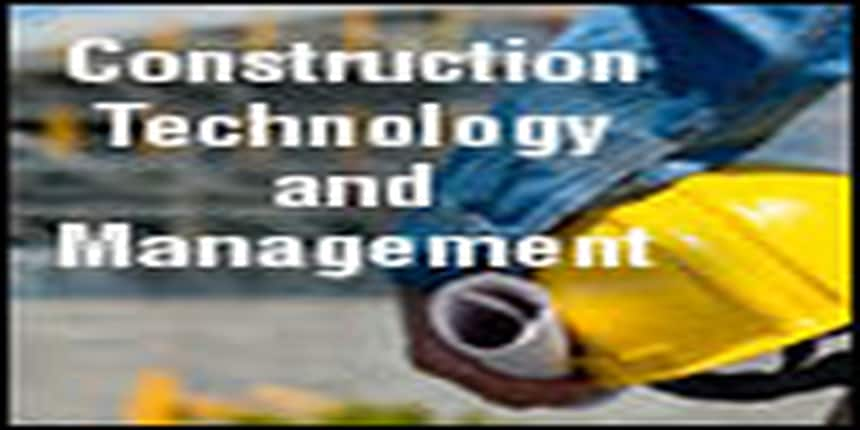 Management of Quality and Safety in Construction

Project Planning and Control

Construction Engineering Practices

Maintenance Planning and Control

Construction Methods and Equipments

Construction & Contract Management

Computational Laboratory for Construction Management

Further Education - After completing Bachelors in Construction Technology and Management, you can go for the Masters Program followed by research.

Job profile - Construction managers work involves planning, directing, coordinating and setting the budget for wide variety of construction projects.

Top recruiters - The Construction Technology and Management students, after passing out, mainly work for construction companies, infrastructure design and development companies, consulting firms, road and railway projects to name a few.