Specialised MBA to retain your engineering domain
If you are an engineering graduate who eyes managerial roles without switching your domain, go for a specialized MBA that bridges both passions. Careers360 brings you a special feature detailing on the programmes, institutes and things that matter to pursue an MBA post engineering.

Ankit Rajput, a fresh engineering graduate in Information Technology (IT), is in a dilemma. He wants to pursue a postgraduate course in management, but not the traditional ones; even the ones offered at IIMs. After slogging for four years in a core engineering branch, it's indeed difficult for him to move away and enter unchartered waters. And that's exactly what a traditional MBA would mean to him. So what's the best way forward? How can he gain managerial acumen without sacrificing his love for technology?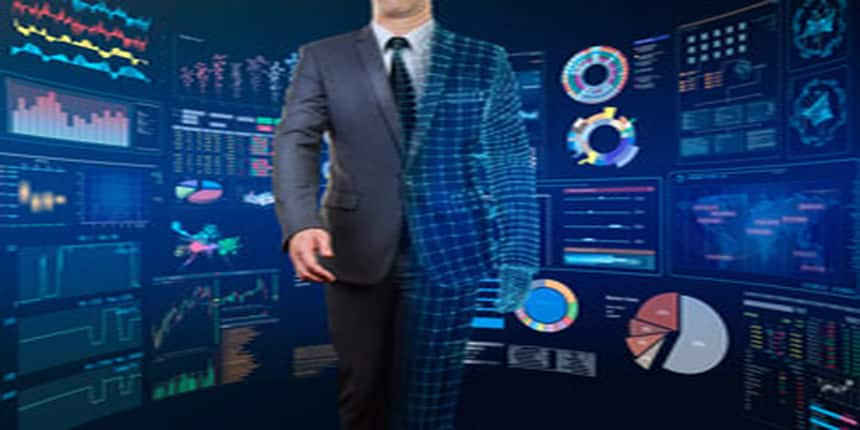 Is there an advantage?
Ankit's senior in college, Karthik, had opted for an MBA in IT. It made perfect sense for him to incorporate management skills that enhanced his knowledge in IT. Just like Karthik, an increasing number of engineering graduates from core engineering branches are choosing management courses that allow them to build their technical knowledge while imbibing managerial skills in one go.
Just like Karthik, who did MBA in IT as he studied IT at undergraduate level, Shruti Rani, a graduate in Civil Engineering opted for an MBA in Infrastructure and Development. "Having a Civil Engineering degree provides with a great foundation for pursuing MBA in Urban Infrastructure and Development as it will provide a greater perspective in this domain. It will help me in understanding the industrial problem from multiple dimensions with better clarity of thoughts," says Rani, who is doing her specialized MBA from UPES, Dehradun. "This will help me to enhance my relevant knowledge to excel in advance concept in infrastructure industry. It will also provide me with a wide scope of job opportunities in related fields," she added.
Expertise matters
MBA programmes for engineers play a significant role in bridging the gap between industry and academia. "These programmes are specialized and address specific needs of industry and hence the graduates do not just fulfil industry requirements but are also groomed to address national priorities. Hence, the future of management programmes would be better served by creating more and more specialised graduates who would be industry-ready," says Prof. Karuna Jain, Director, NITIE.  
An MBA degree opens up a promising career path for an engineer. For instance, technology companies would prefer engineers with management degree for managerial roles to the ones with just technical degrees. The reason is that techno-managers come with management skills, which make them capable of driving projects or work processes better. An engineering graduate without an MBA may take years to reach that level of expertise. Sometimes mere experience may or may not be sufficient or equip them for the role of techno-managers.
Where to begin?
The first step is to look at various courses that are on offer, and yes, there are many from leading institutes like NITIE, NPTI, UPES, PDPU, RGIPT to name a few. The IIMs and IITs too have something on these lines. There are courses tailor-made for engineering graduates to equip them with the right expertise in management building on their technical backgrounds to allow them to have an edge while seeking placements.
IIT and IIM edge
Shailesh J. Mehta School of Management at IIT Bombay offers elective courses like Operations and Technology Management, Quantitative Techniques as well as Information Technology in its MBA programmes.
IIT Kharagpur offers MBA with specialization in Operations and Systems – both ideally suitable for engineering graduates.
PGPEX-VLM – jointly offered by IIM Calcutta, IIT Kanpur and IIT Madras is a one year programme exclusively for engineers.
Choosing an institute/course
Spending some time on research can help you know about the courses, electives, placement figures, requirements of the industry etc. Brand value also matters. The place where you study like IIT, IIM, NITIE or NPTI, to name a few, can have an impact on your career. It's also important that one checks the faculty teaching the course. As per an alumnus from NITIE, who prefers to be anonymous, apart from the brand name, the second important factor would be the credentials of the faculty. The electives taught should also be looked into. All of this information is available on the web. Of course, apart from all these, financial factor also matters. Most of the courses are costly and that is one of the reasons why one should take the trouble of doing a bit of research before taking up a course.
What's the entry point?
Eligibility for all these courses, mostly full-time, is basically a first class engineering degree and a good score in CAT/MAT/CMAT/GATE. However, GATE is used only by NITIE for two of its programmes. Most of the programmes consider management entrance exam scores. So, a good idea to get into these would be to thoroughly prepare for one of the entrance exams and move forward.
The admission process also involves the candidates to appear in Group Discussion and Personal Interview.   
Charting a career
Armed with an MBA, you are now ready for various career options in sectors that are predominantly technical like Manufacturing, IT, Energy, Mobile Computing, Telecom and other techno functional areas where knowledge of technology and management go hand in hand.
After completing the course, management placements will start at the entry levels in well-known companies. The average annual salary package offered to a student with MBA or PG Diploma in Management generally ranges from Rs. 4 lakhs to 37 lakhs. "NITIE has seen one of the steepest increases in salary offers in the recent years. The highest salary for the year 2015-16 was Rs.37 lakhs as against Rs.25 lakhs and Rs.23 lakhs in the previous years. The number of companies visiting the campus has seen a steady increase and currently stands at about 115 companies. The highest salary in foreign currency in the year 2015-16 was US$82,575. 391 graduates got placed in the year 2015-16," says Prof. Jain, whose institution offers six specialised post graduate diploma programmes in Industrial Engineering, Industrial Management and Industrial Safety and Environment Management.
If you are from a technical background and want to learn managerial skills to embellish your technical ones and chart a career in tune with the changing dynamics of the business world, then management courses for technical graduates are the right ones for you. In a nutshell, you must pursue these programmes to make yourself industry-ready. "Engineers are inherently technically sound and specialised programmes prepare them for an extremely challenging career environment by exposing them to an optimum mix of theory and practice, making them extremely effective techno-managers," sums up Prof. Jain.
Stay tuned to engineering.careers360.com for more articles and interviews