JEE Main Cut off 2023 - NTA has released the JEE Mains 2023 cutoff online at jeemain.nta.nic.in. Candidates can check the JEE Main cut off marks 2023 along with the result. Aspirants are allowed to check their JEE Main cutoff percentile 2023, using login details. The authorities has released NTA JEE main 2023 cutoff list on its official website. The JEE Mains 2023 cutoff marks are the minimum marks required by the candidates to qualify for the JEE Mains 2023 exam and also for participating in JEE Advanced. Candidates can also check past five years JEE Main qualifying cutoff on this page.
Latest- IIT JEE Main 2023 session 2 result out. Know JEE Main Marks vs Percentile
Also Check: JEE Main 2023 marks vs rank | JEE Main cutoff for NITS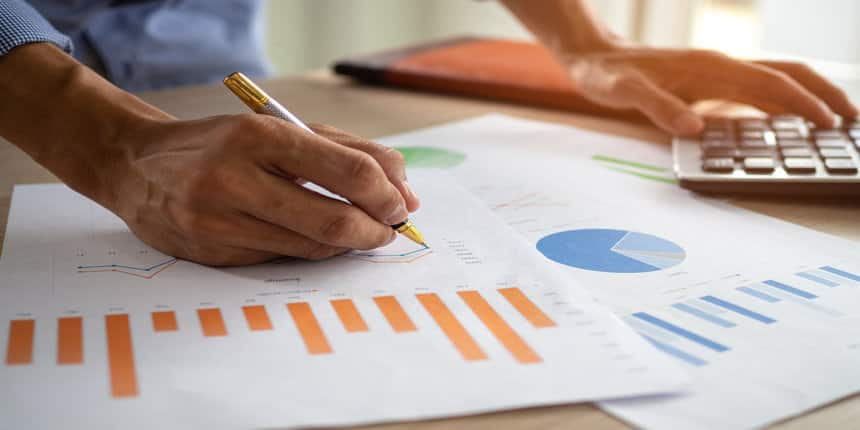 JEE Main Cutoff 2023 (Out) - Qualifying Cut off for NITs, IIITs, GFTIs
JEE Main Official Cutoff 2023
JEE Main Cut Off 2023 Released
| | |
| --- | --- |
| Category | Cutoff |
| General | 90.7788642 |
| EWS | 75.6229025 |
| OBC | 73.6114227 |
| SC | 51.9776027 |
| ST | 37.2348772 |
| PwD | 0.0013527 |
JEE Main 2023 Expected Cutoff By FIITJEE
NTA JEE Main Cutoff: Check Previous Year's JEE Main Qualifying Marks
JEE Main Qualifying Cut Off

Category
2022
2021
2020
2019
2018
General
88.4121383
87.8992241
90.3765335
89.7548849
111275
Gen-PwD
0.0031029
0.0096375
0.0618524
0.11371730
2755
EWS
63.1114141
66.2214845
70.2435518
78.2174869
-
OBC-NCL
67.0090297
68.0234447
72.8887969
74.3166557
65313
SC
43.0820954
46.8825338
50.1760245
54.0128155
34425
ST
26.7771328
34.6728999
39.0696101
44.3345172
17256
The JEE Main cut off 2023 is of two types namely qualifying cutoff and admission cutoff. Candidates can check the expected JEE Main 2023 cut off percentile created based on the difficulty level of the exam and previous years' JEE Cutoff marks from below. JEE Mains 2023 April session has been conducted on April 06, 08, 10, 11, 12, 13, and 15, 2023. However, the authorities have concluded the JEE Main 2023 January session on January 24, 25, 28, 29, 30, 31, and February 1. NTA will release the Joint Entrance Examination (JEE) Main result 2023 on the website, jeemain.nta.nic.in 2023.
JEE Main Cutoff 2023: Check last 5 Year's Qualifying Cutoff | NITs, IIITs, GFTIs | Category wise
NTA JEE Main 2023 Cutoff
The authorities has released the qualifying cutoff of IIT JEE Main 2023 along with the declaration of JEE Main result 2023. JEE 2023 cutoff is the minimum mark to qualify JEE Mains 2023 to get admission in NIT through JEE Main 2023 in JEE participating institutes. Moreover, candidates shall be able to check the JEE Main subject-wise cutoff 2023 online. Candidates can check the minimum marks in JEE Main to qualify for JEE Advanced for several years below. JEE Main 2023 cutoff will has been updated here as released by JoSAA authorities for JEE Main 2023. Read the full article to know about JEE Main cutoff 2023.
JEE Main Cutoff 2023: Is 75 a good score in JEE Mains?
Previous Years' Cutoff of JEE Main
Candidates can find below the cutoff of JEE Main 2022, 2021, 2020, 2019, and other years. As the authorities are yet to announce the IIT JEE Main cutoff 2023, candidates may observe the JEE Main previous year qualifying cutoff marks for reference purposes. The previous year cut off will help to predict the minimum marks to qualify JEE Mains 2023.
NTA JEE Main Cutoff: Check JEE Main 2022 Qualifying Marks
| | | |
| --- | --- | --- |
| CATEGORY | MIN_PS_TOT | MAX_PS_TOT |
| General | 88.4121383 | 100 |
| Gen-PwD | 0.0031029 | 88.3784882 |
| EWS | 63.1114141 | 88.4037478 |
| OBC-NCL | 67.0090297 | 88.4081747 |
| SC | 43.0820954 | 88.4037478 |
| ST | 26.7771328 | 88.4072779 |
JEE Main Qualifying Cutoff 2021
| | | |
| --- | --- | --- |
| CATEGORY | MIN_PS_TOT | MAX_PS_TOT |
| EWS | 66.2214845 | 87.8950071 |
| OBC-NCL | 68.0234447 | 87.8950071 |
| SC | 46.8825338 | 87.8950071 |
| ST | 34.6728999 | 87.8474721 |
| UR | 87.8992241 | 100.0000000 |
| UR-PH | 0.0096375 | 87.8273359 |
JEE Main College Predictor
Predict your admission chances in NITs/IIITs/GFTIs & State level colleges
Use Now
JEE Main Cut off 2020 (Qualifying)
| | |
| --- | --- |
| Category | JEE Main Cutoff |
| Common Rank List (CRL) | 90.3765335 |
| GEN-EWS | 70.2435518 |
| Other Backward Classes (OBC-NCL) | 72.8887969 |
| Scheduled Caste (SC) | 50.1760245 |
| Scheduled Tribe (ST) | 39.0696101 |
| PwD | 0.0618524 |
Qualifying JEE Main Cut off 2019
| | |
| --- | --- |
| Category | Total NTA Score Cutoff Based on Paper 1 |
| Common Rank List (CRL) | 89.7548849 |
| GEN-EWS | 78.2174869 |
| Other Backward Classes (OBC-NCL) | 74.3166557 |
| Scheduled Caste (SC) | 54.0128155 |
| Scheduled Tribe (ST) | 44.3345172 |
| PwD | 0.11371730 |
JEE Main 2018 Cutoff (Qualifying)
Category

Qualified

Maximum Marks

Minimum Marks

Common Rank List

111275

350

74

OBC-NCL

65313

73

45

SC

34425

73

29

ST

17256

73

24

PwD

2755

73

-35

Total

231024



JEE Main Cutoff- Previous Year Trends
| | | | | | | |
| --- | --- | --- | --- | --- | --- | --- |
| Year | General | OBC-NCL | SC | ST | Gen-EWS | PwD |
| 2021 | 87.8992241 | 68.0234447 | 46.8825338 | 34.6728999 | 66.2214845 | 0.0096375 |
| 2020 | 90.3765335 | 72.8887969 | 50.1760245 | 39.0696101 | 70.2435518 | 0.0618524 |
| 2019 | 89.7548849 | 74.3166557 | 54.0128155 | 44.3345172 | 78.2174869 | 0.11371730 |
| 2018 | 74 | 45 | 29 | 24 | - | -35 |
| 2017 | 81 | 49 | 32 | 27 | - | - |
| 2016 | 100 | 70 | 52 | 48 | - | - |
| 2015 | 105 | 70 | 50 | 44 | - | - |
| 2014 | 115 | 74 | 53 | 47 | - | - |
| 2013 | 113 | 70 | 50 | 45 | - | - |
JEE Main 2017 Cutoff and Candidates Eligible for JEE Advanced
| | | |
| --- | --- | --- |
| Category | Cut off | Number of Candidates |
| General | 81 | 109585 |
| OBC-NCL | 49 | 60299 |
| SC | 32 | 33333 |
| ST | 27 | 16096 |
| PWD | 1 | 2114 |
| Total | - | 221427 |
Also Read:
JEE Main Cutoff for NITs (2017 & 2016)
JEE Main Cutoff for IIITs (2017 & 2016)
JEE Main Cutoff for GFTIs (General Category)
Category and branch-wise JEE Main cutoff trends of NITs, IIITs and GFTIs