Choosing the right engineering branch and institute
Choosing the right engineering branch or institute - Now that the results for major engineering entrance exams like JEE Main, JEE Advanced, other private exams, state entrance exams are  out and you heave a sigh knowing your rank and think that the toughest part is over, right? Wrong! It is now that another crucial and delicate process of choosing the right engineering branch/ institute begins and it is a tightrope walk with the myriad options laid out in front of you.How should you choose? Which is the right engineering branch /institute? Most important what are the factors to be used for choosing the right engineering branch/ institute? Check the article below for greater clarity and the steps you should take to do so.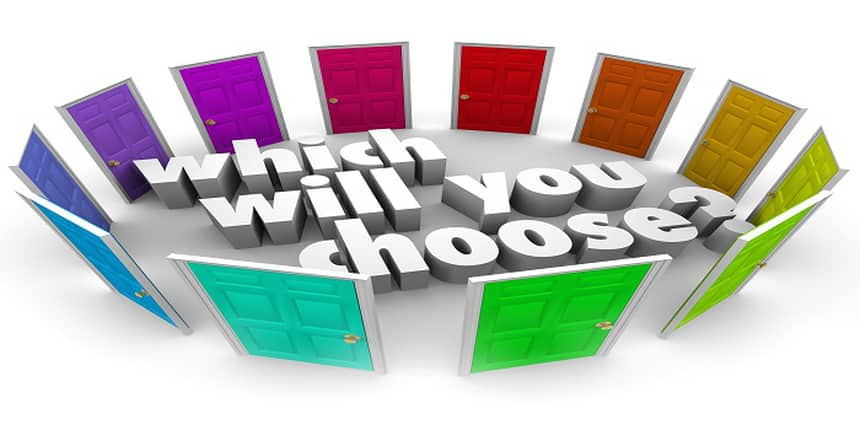 The starting point in choosing the right engineering branch and institute is to make a list of the options in front of you. To choose and make the decision, you need to apply astute judgement and be crystal clear about your preference of not only the stream or discipline of study but also the various institutes and the different permutations and combinations thereof. It is an important decision to choose your education/career and you don't want it to be something you regret all your life, do you? So start with the list so you know what you are up against and step by step group or eliminate such that you have the right options with you.

Before you begin, understand the counselling process
Counselling starts with an application form where you are asked to enter your preference of course (if it is a single institute) or even the college in case of common counselling for a bunch of institutes. You pay a fee if required to apply and then go in for verification of your documents to avoid misuse and impersonation. Then comes seat allotment where you rank is used along with the choices you have entered and the seat allotted. Some counselling processes are held in a bit different manner. Here you may be asked to go in for verification and then asked to list the choices before allotment is announced. Counselling may be online  or even offline.  In the "offline counselling" process, students are called in the order of their ranks in batches (best ranks first, obviously) and asked to take their pick. You will get to know what is the best option available to you as per your choice and you have to decide instantly if you are ok with it or want to consider some other available option.
There may be multiple rounds to a counselling process. Some close registrations and chioce filling once it is done at the first round and announce allotments thereafter while some allow you to change options after each round. After seat allotment is announced there are three options to choose - "Freeze", where the admissions is confirmed as you are satisfied with it, "Float", where you choose to opt for a higher choice that you filled in in the next round and finally "Withdraw", where you remove yourself from the process. What should be understood is that you will have to pay the admission fee as specified if you are allotted a seat if you wish to remian in the process for the other rounds.
Steps to take while choosing right engineering branch/institute
It would be easy if you narrow down the list of branches and colleges to an easily manageable list which has the best options that you can be sure of obtaining. Some factors to use to make this list of options are given below.
POINTS TO REMEMBER
DOS 

Keep all your documents ready

Have a list of all possible permutations and combinations
DON'TS
Select a branch because a friend says so

Be rushed into a choice
An important exercise to undertake before filling your form:
Basically, you need to have clarity on broadly two aspects: Branch and Institute. According to Dr. Bhaskar Bhattacharya, Dean, School of Engineering, Sharda University, first and foremost you should get the clarity on the stream or branch. While the conventional way of going about it is taking the guidance of the guardian, he feels that the prime factors should be:
Passion of the student &

Socio-economic trends
Some new trends
For selecting the branch/stream, some unique factors came to light during the discussion with Prof. Sunil Khanna, NIIT University, due to his recent first-hand experience of getting his daughter admitted in an engineering college. Some streams like Mechanical and Civil, according to him, are at a much lower preference for girls due to the physically taxing nature of job requirement, like standing for long hours in the sun etc.  

Secondly, he exhorts you to look at the future potential of any stream rather than just the current situation. This can be judged from reports of agencies like NASSCOM, CII etc. For example, with the current focus on infrastructure development, core streams like Civil, Mechanical and Electrical are very much expected to be in demand in the near future.
Aptitude and interest
And finally, do not ignore your own aptitude and interest. The guardian (mostly parents), try to force a discipline on you (with your future interest primary in their mind, of course) which according to them has the brightest future prospects in terms of making you a self-sufficient and a successful person. However, it need not necessarily be something for which you have an inherent aptitude and interest. So do consult a career counsellor, many of whom are available in schools now-a-days, and make sure you make a choice which you enjoy for the rest of your life. 

After identifying the stream, Dr. Bhaskar opines, one should select the institutes based on your next step after finishing graduation in engineering. If a job is what you are looking for at the end of this four-year stint, you should give high weightage to the placements and hands-on training provided by the institute. If, on the other hand, higher studies are there on your mind, you should look carefully at the way training and research is conducted in the institute along with the research and consultancy work being done by the faculty. He says, now-a-days all the information is available on the net and you just need to look it up properly.
Institutional factors
Prof. S.K. Singh, HoD, Dept. of Civil and Environmental Engg., Delhi Technological University (formerly DCE) and former in-charge-admissions, however, has a different take on the issue. He advises to choose the institute first based on the brand equity and placements and then choose the branch. He believes a student stands to gain a lot from four years spent in a good institute, irrespective of the branch. He also advises students to go through the various rankings published by the media.

Prof. Khanna advocates careful scrutiny of academic pedigree of the faculty members to choose a college. The more qualified the faculty are (having Master's and PhD), the higher would be their own inquisitiveness, reasoning and communication skills, he opines. Further, having studied from a world-class institute like the IITs helps build up quality faculty by giving them the requisite international exposure. Even if the number of PhD faculties is less, he asks you to evaluate the number of faculty having done their Master's and in the process of doing their PhD  because this would soon translate into more PhD faculties. 
Placements
The second most important criteria, according to Prof.Khanna, are the placements. Few years ago, nobody bothered much about the placements, the reason is not tough to fathom. The demand simply outstripped the supply of engineers by manifold and the to-be-engineers usually had a job in hand with one year of studies yet to go. However, with the recent boom in engineering seats and colleges coupled with the current recessionary turbulence, this is no longer true. With the private sector being the largest employer, the compensation offered is directly proportional to the quality of engineers being churned out, because anything else simply doesn't make sense. However, this is the most abused and misrepresented information which any college provides. The median and minimum salary is conveniently hidden in the garb of the oft quoted "average" salary which is obviously confounded by a few astronomically high placements. Unfortunately, when the bitter truth dawns on the student, he/she is usually in the 2nd or 3rd year of his studies and there is little he/she can do about it.
Opening and closing rank
The third important factor for judging an institute is the opening and closing rank of the particular branch in the particular college in the previous years' admissions. You should definitely try to get hold of this data for the last 2-3 years. It not only gives you a very objective evaluation of the perceived "true worth" of the institute, but also lets you know which institute and branch combination you are likely to secure a call from and what is out of your reach. This criterion also helps you determine the quality of intake of the institute.

Having decided your branch and institute combination, consider other factors like cost of the programme, facilities available, and nearness to home, level of discipline in the campus etc.  Invariably govt. colleges have lesser fees. Now, assign weights to these factors and identify the optimal combination and rank if it is your first option. And work downwards. Lolita  Sarkar, a parent who is admitting her twin sons this year, rates nearness to home as a prime factor, while as for Rameshwer Dayal, an NRI camping in Delhi for his son's admission, campus facilities and discipline are the prime factors. So choose wisely.
On the day of  counselling
Having done your home work, ensure that on the day of  counselling, you arrive at the centre much in advance. Have all your records checked the day before and arrange them alphabetically. It would be easier to fish them out faster. Keep track of your combinations and the current rank scenario from the large LCD screens put up for candidate's convenience. Do not discuss your choices with other parents at the last moment. Do as much research as you want before the decision but stick with your choices on the D-day.   If it comes to a choice between branch and institute, always decide based on your priority listing.
FOUR PAIRS OF SIMILAR BUT DISTINCT BRANCHES
These branches almost appear to deal with the same domain. But the nature of subjects taught varies between the pairs. We take you through a brief overview of what is in store for you across disciplines so that you pick what you enjoy.

Information Technology (IT)/Computer Science (CSE)
Offering papers like fuzzy logic advanced programming, computer languages, embedded systems, distributed operating systems, compiler design, advanced networks, the CSE branch primarily specialises in the core computing area. So you would ideally work with corporations like GE Research Centre, Microsoft Research.
On the other hand, the IT branch has object- oriented programming, database structures, Software project management, software engineering, and functional programming, System Analysis and Design and deals with development of application packages and usage of computers. You will do work with corporations like Infosys, Accenture, Wipro etc. 
Between them unless you have a research orientation, it would make sense for you to choose IT specialisation. But in terms of number of seats, CSE (206,303) scores over IT (125,472). So it would be easier to get CSE than IT.
Electronics & Telecommunication / Electronics & Instrumentation
Though electronics forms the common core, in each semester from the fourth semester onwards, the course offerings differ quite a bit. The telecommunication option has papers like television engineering, radiation and propagation, microwave laboratory, radar and navigation, antenna theory etc. It is primarily suited to individuals interested in working in the telecom vertical. The operating discipline here is telecommunication domain.
The Instrumentation specialisation is a recent offering and very few colleges do offer this specialisation. Here you would do courses like analytical instrumentation, computer networks, real time and embedded systems, robotics, transducer laboratory amongst others. It is more hardcore electronics and hence job opportunities would be there in almost all verticals, which have electronics. Unless you have a special interest for telecom, it might make sense to opt for plain electronics or a combination with instrumentation.
Industrial/Production
Between them production engineering is a relatively focused specialisation. It attempts to teach you courses like metal cutting, thermal engineering, process control, mechatronics, mechanical systems, dynamics of machines etc. It primarily equips you to work in large scale industrial concerns like Reliance, Ashok Leyland, BHEL, NTPC, Dow Chemicals, Tata Steeel etc. It is a hands- on domain and requires certain physical toughness.
On the contrary, industrial engineering is 
slightly more sophisticated in terms of its course offerings. It has papers like cost estimation, quality control, facilities engineering, evolutionary optimization, reliability engineering etc. It deals with work that precedes actual manufacturing and is heavily computing dependent.  Your work invariably would not be in the shop floor, but in the control room.
Electrical /Electronics
Both the disciplines have core papers on electrical and electronics domain like electromagnetic theory, circuit analysis, digital electronics, and microprocessors amongst others. While the electronics specialisation then moves on to offer a range 
of electives encompassing all the allied fields like instrumentation, telecommunications, computing and IT, the electrical specialisation moves into focused papers on the sector.
From the fourth semester onwards, you have papers like Generation of electrical power, power electronics, transmission engineering. Static protective relays, electrical machines, which help you develop competency in electrical engineering vertical. In other words work by GE, Siemens, Schineder Electric, BHEL, NTPC etc. If you are not very clear as to what it is that you want to do in electronics, but have general liking for circuit branches, then you must opt for electronics engineering.
 
Good Luck!