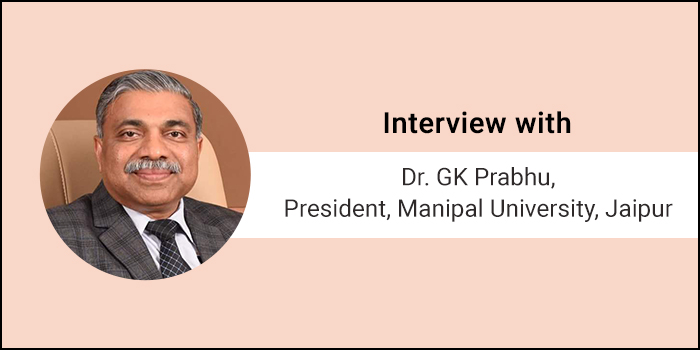 With the recent influx of industry skill requirements in the engineering fields, the lack of good faculties has been steadily on rise. Employability factor has been hit and engineering institutes have been in conflict to figure out how the situation should be tackled. Dr. GK Prabhu, President of Manipal University Jaipur, in conversation with Careers360, looks at the pressing challenges in India's engineering education. Dr. Prabhu, who started his career in 1989 has more than 29 years of experience in education system in India more so in engineering. Emphasizing on industry-driven skills and along with his will to make sacrifices to create a better faculty for the students, Dr. Prabhu puts his thoughts on record through this interview.
Compare Colleges
College Comparison based on Courses, Placement, Rank, Fee
Compare Now
Q. What are the latest trends in Engineering Education?
A. In the Engineering Education, the first thing that comes up is complaints. Of course, when we were students there were complaints that there were too much theories and very little hands-on training. More and more number of colleges have come up but somehow, curriculum-wise, I think we aren't up to the mark. When you talk about statistics, in many areas you'd see only 25 percent engineers are employable. So, employability is one thing that really hurts the engineering colleges. When we talk about employability, it isn't that everyone needs to be placed. It isn't like that. Everyone needs to be placed in a place where their competence is acceptable. So, this isn't happening in the nation right now and that is the really worry for engineering education. So, if we know this, we need to fix this.