Interview with Dr. Ankur Saxena, Director, Chancellor or Vice-Chancellor
Interview with Sanjeev Singhal, Director, SAGE University - Dr. Sanjeev Singhal a is presently serving as Director, Counseling and Admission at SAGE University, Indore. He has several years of research and academic experience in different fields of Marketing and Management. Also, he has presented various papers at national and international level seminars and conferences. Careers360 has interviewed Dr. Sanjeev Singhal, Director, Counseling and Admission, and discussed the various salient features of Sage University, Indore.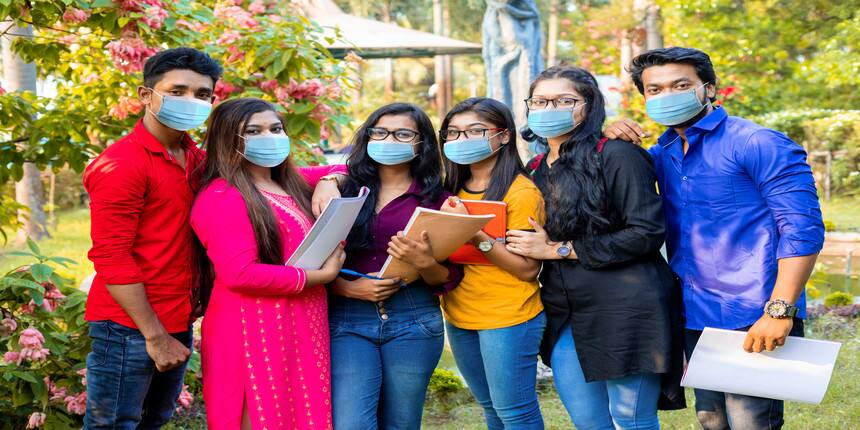 Q1: Tell us something about the institute; when it was set up, vision and mission?
Answer: The SAGE University Indore (SUI) is the educational initiative of the conglomerate business group of Central India, The SAGE Group. After serving 18 years in the education sector with a legacy of 50,000+ alumni and currently training 18,000+ students on different campuses. SUI was established in 2017. It is a University where technology, innovation, and entrepreneurship come together in a dynamic learning environment. SUI is the top private university in central India that not only helps a searcher to dream but also drives, motivates, and gears them up to bring in the very essential component that will make their tomorrow better. The future is the dream we all pursue a better lifestyle and better amenities. Today to bring in the changes for tomorrow and that is where we are different. SUI is UGC approved and offering varied Sage University courses under 'Fourteen Institutes' namely Advance Computing, Institute of Agriculture Sciences, Institute of Arts & Humanities, Institute of Architecture, Institute of Commerce, Institute of Computer Application, Institute of Design, Institute of Journalism & Mass Communication, Institute of Pharmaceutical Sciences, Institute of Management Studies, Institute of Sciences, Institute of Biological Science, Institute of Law & Legal Studies, Institute of Engineering and Technology (SIRT).
SUI received various prestigious rankings over time by many eminent names such as Times of India, Digital Learning, Silicon India, Education World, Competition Success Review, and many more. SAGE has a unique vision to cultivate capital through the center of excellence which is governed by the best practices in quality education and mission to strive and pursue with the commitment and dedication using technological advancement and the motivated team leads the path to the fulfillment of the vision. SAGE is geared to produce high-caliber professionals having the skills to build exciting and rewarding careers and is listed in the top Universities.
Q2: Tell us something about the admission process?
Answer: Sage University admission is all about finding a school that fits the candidate. As an applicant, they are looking for an environment where they can thrive academically and personally, and it is the job of an admission officer/counselor to identify students who will make great additions to their unique campus community.
Students can apply for Sage University Indore (SUI) in 2 ways: Online and Offline.
Online – Students can visit the SUI website (www.sageuniversity.in) and navigate to Admission 2021-22 tab. They will see the registration form. The student will fill the registration form with all the mandatory details and the verification mail and message will be sent to their registered email and phone number. He/she should click on the verification link received on his/her registered email and phone number to complete the registration process.
Offline –Students can visit the SUI campus and interact with counselors for guidance and information regarding course details. He/she can fill his/her registration form on campus and a verification link will be received on the registered email and phone number.
Once the student clicks on the verification link, he/she is directed towards a dashboard to complete the registration form and pay the registration fee. The student then books the slot and appears in the Sage Entrance Exam (SEE) on the given date. After the SEE result is declared, students can visit the university, submit his/her documents, and pay 25% of the fees to complete the reporting process. Once the document verification is completed, then the student is officially admitted to SUI.
Q3: What kind of infrastructure can students expect at the institute? Please elaborate?
Answer: SUI – SUI provides you with world-class infrastructure and a dedicated faculty team and everything one expects from the best university in Central India. Below Sage University facilities
Infrastructure and Academics: The University campus spreads over a lush green technopark and has many national and international students from all over the world. SUI's huge campus, as well university gardens, student centers, different institutes, auditorium, open-air theatre, gym, library, sports facilities, etc. are aptly designed to make the campus life of every student better. The culture, the place, and the people made it a paradise for all the students and faculty.
Computer Lab: Certified computer labs with other latest equipment to be technologically in sync with the times. Best-in-class labs are built to provide extensive computing resources for learning. SUI offers an Apple-certified lab to ensure the best of learning for every student. We also have an android information technology laboratory that helps in the study of design, implementation, development, management, and support of computer-based information systems that assist with supporting business operational needs within an industry.
Design & Drawing Studio: We are equipped with advanced concepts and techniques of interactive design and interactive software. Multilevel studio emphasizing advanced concepts and processes related to drawing. More emphasis on contemporary art issues and individual directions. Continued exploration of advanced graphic design practices with primary emphasis on the 3D object and packaging design.
Engineering Labs: Engineering principles learned at different levels are enhanced by exposure to practical sessions supported by hands-on laboratory work. This is undertaken in the fully-equipped laboratories for Analogue and Digital Electronics, Communication Engineering, Power systems, Robotics, PLC Controls, Pneumatics and Automation, Mechanical Equipment, Mechanical workshops, and as well as Materials and Testing Laboratories.
Library: Books can never be replaced as the ultimate tools of knowledge but can include a wide range. Our Air-Conditioned library has thus a wide range of books for every discipline in its issue as well as a reference section. Also, online and offline subscriptions of research journals for every subject are made available for scholars for developing their research aptitude.
Hostel Facility/ Student Accommodation: Student Accommodation is one of the most critical components of the growing process and we at SUI proffer the best student housing which allows them to relax in a healthy environment. We ensure that every student must dwell in a safe and home-like environment that helps them to grow and learn every day. With round-the-clock security, food, and a continuous power supply, we build an amiable atmosphere conducive to better mental and physical health.
Auditorium: A state-of-the-art auditorium inside the campus with a seating capacity of 1,000+ is constructed to cater to the auditory and visual experience of the audience at its optimum best. Also, every institute has a separate auditorium. The ambiance at SAGE offers a unique and complete learning experience. Auditorium and classrooms are aesthetically designed, a pride colossal structure of SAGE.
Cafeteria: Food is very important for taking refuge from the daily hectic, therefore our university cafeteria caters refreshments and eatables for the students in a very hygienic, spacious, and comfortable sitting arrangement. Also, the quality of food items is closely monitored by the respective authorities. The whole ambiance is designed in such a way that it'll tempt you to visit again and again. Our cafeteria serves a wide range of Asian and Western food.
Transport Facility: Thousands of memories can be created during the journey as every journey has its learnings and for the best of memories; SUI provides a transport facility for faculty, staff, and students to commute from Indore and other nearby districts like Ujjain, Dewas, Khandwa, etc. to the main campus.
Q4: There is a lot of stress that is being made regarding interaction with the industry as well as companies that recruit. What are the steps being taken by the institute in this direction?
Answer: Regular anxious moments can adversely affect a college student's mental and physical state. It is becoming a common occurrence for students to undergo emotional or mental meltdowns, which unfortunately could lead to cases of depression. Some of the ways SUI helps their students to cope with stress are:
Manage yourself: Most people talk about managing time to have more of what life has to offer, but it's only in managing ourselves that we really see a difference in our lives and can handle any stress life throws at us. At Sage, we help students to manage themselves in each way and other things fall into place.

Have Achievable Objectives: It is important to adequately prepare for failure. It is not possible to perform optimally all the time, so it is important not to be over-ambitious (because it may lead to frustration when goals are not achieved). Here we advise students to avoid stress, simply be true to themselves and set goals that are within reach. Also, give your best and be content with the results of your efforts.

Exercise: Health and vitality depend on your body's ability to use oxygen and food effectively. One of the ways we help is through exercise and sports. Exercise also releases endorphins, which have been shown to improve one's mood, making it a great way to deal with stress! Move your body every day!

Relax: Meditation, listen to soothing music, spend time with friends, and people you love, conscious breathing… these are all ways we practice here to really relax. Take time to be quiet every day.

Rest yourself: It's important to take breaks. There's a reason why faculties give students several during the day. While they are responsible for their own study schedule, it's critical to their success that they take time to rest — away from their desk! It's also important to get sufficient sleep. Students need at least seven hours each night. Good sleep habits include having a set bedtime and a set waking time.

Be aware of yourself: We encourage students to pay attention to their bodies. It gives them clues as to what it needs, and when something is wrong with it. Also, know what makes them feel great, and what makes them feel lousy. Being able to recognize those will help them make great decisions for themselves.
Q5: Internships are now mandatory as per AICTE guidelines. Does the institute help students with this? If yes how?
Answer: Internship is scheduled for 10-12 weeks in the month of May-July every year. Our institute facilitates internships for its students by giving them an opportunity to choose one of the industry areas prevailing in the corporate. Based on these choices, an analysis is done by the Sage University Placement Team and opportunities are created for the students in the desired and opted sector. Our students have got internships in companies like ByJu's, PlanetSpark, Wipro, Quick Heal, Amazon, iLead, Samatrixand more.
Q6: Can you please share details if there is any collaboration with universities abroad?
Answer: The SAGE established an association with the biggest platform of online education edX to provide its students and faculties a better learning atmosphere at home with renowned international universities like Harvard, MIT, IIMB, etc.SAGE has also in TIE-UP with Harvard Business School Online. Through this SUI bring the Harvard Business School classroom to you.
In our ever-going endeavor to collaborate with frontline institutions, SUI has signed an MOU with ISDC with the view to offer an ACCA embedded program to students at the university campus.
Opportunities to study & work with International Students & faculty Members of various world-class Universities at different locations like Tennessee Tech University, Cookeville USA, National Dong Hwa University NHDU Taiwan. Opportunities for students to participate in summer schools in TTU USA, NDHU Taiwan, Brunel University, London in each session.
Q7: Please share placement statistics with information on the average package, highest and lowest package, number of students placed, and details of companies that have recruited.
Answer: Average package received by Sage students is 4 - 4.5LPA. The highest package received by Sage students is 10LPA. The lowest package received by Sage students is 2.5LPA. 330 students were placed in our campus dives with various companies from IT (Software Development), Manufacturing industries, Banks (ICICI, Axis), and for BBA/MBA recruits.
SAGE University, Indore Updates and Articles
Questions related to SAGE University, Indore
Showing 13 out of 13 Questions